It might not feel like it, but spring is just around the corner. Right now is the perfect time to start prepping all of those big spring refresh and DIY projects you have. Whether you're changing your linens, painting a room, or something else where color matters, the Nix Mini Color Sensor V2 will be an essential asset.
This pocket-sized device is engineered for those who find inspiration everywhere. The ingenious little scanner works on any surface, from painted walls to fabric, and instantly matches the color to more than 100,000 brand name paint colors or sRGB HEX, CMYK, and LAB colors via the Nix Digital app. Wherever you see an interesting color that you like, just place the Nix Mini on it. The sensor blocks out all ambient light and provides its own calibrated light source for an accurate reading, sending the information via Bluetooth to your phone. You can save and organize all of your favorite color palettes, share scans with friends, and more.
Mashable writes, "The Nix Mini Color Sensor could be an awesome tool to feed your innate perfectionism."
Get a head start on your big spring projects. Right now, you can get the Nix Mini Color Sensor V2 for the special, limited-time price of just $59 — 40% off the $99 list price.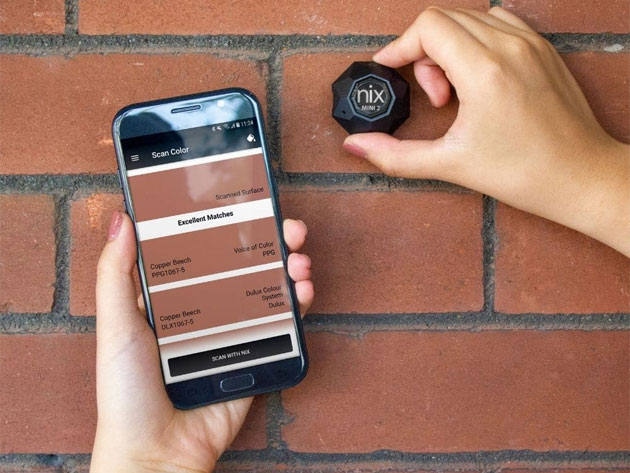 Nix Mini Color Sensor V2 – $59
See Deal
Prices subject to change.