I'm in a hair rut. I'm tired of my current style but I don't know what to do with it next. Change the color? Change the cut? Go natural and let my hair decide? All I know is that I am BORED. But until I have a plan, I don't want to do anything drastic (like the winter I had purple hair in high school). Ideally, whatever I do, it doesn't jeopardize the health of my hair (again… the winter I had purple hair in high school). So, I'm taking preventative measures. After obsessively googling heat protectants, I feel like an expert on every product, supplement, and treatment for hair health. Turns out, you can use essential oils for thicker, longer, and shinier hair. That's right: good things do come in threes.
I don't know about you, but I go through the same old cycle every time I do anything with my hair. I love the new style for a while, but the second it starts to grow out, I get frustrated. The in-between period is impossible to work with and I'm itching for the next change. Each time I find myself in this position, I try every new hair-growth fad to coax the hair out of my follicles faster.
Featured image from our interview with Babba Rivera by Belathée Photography.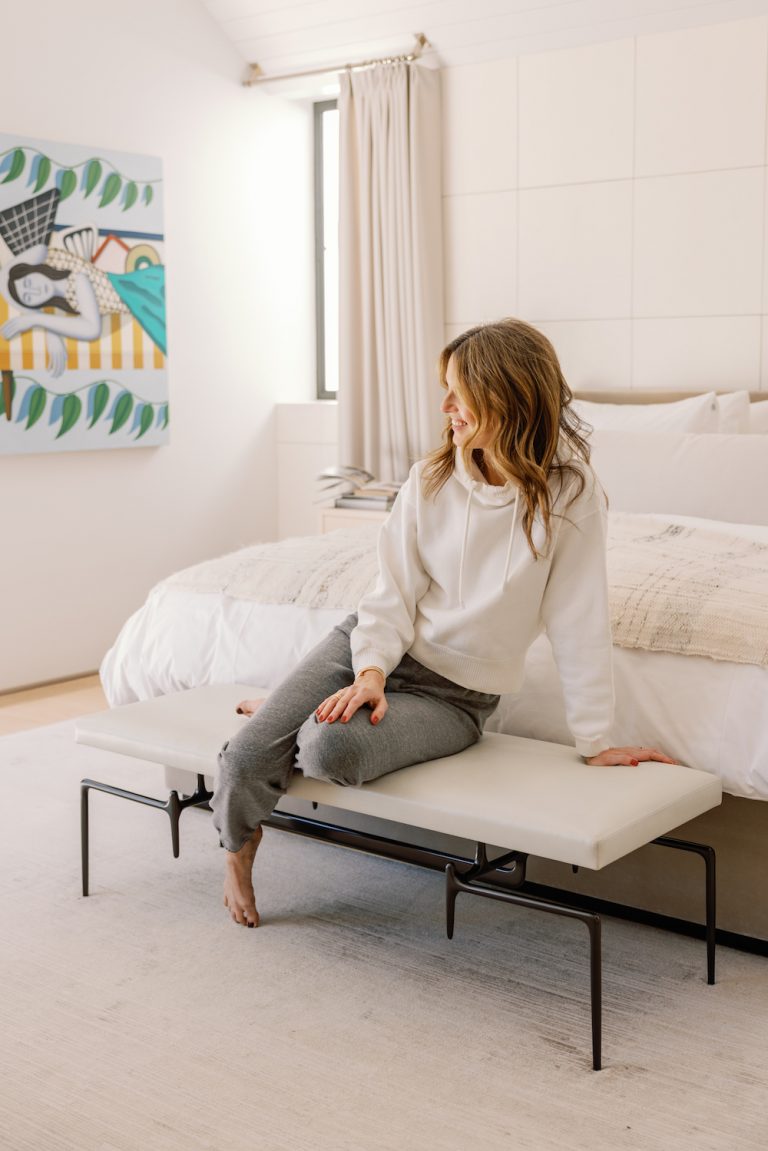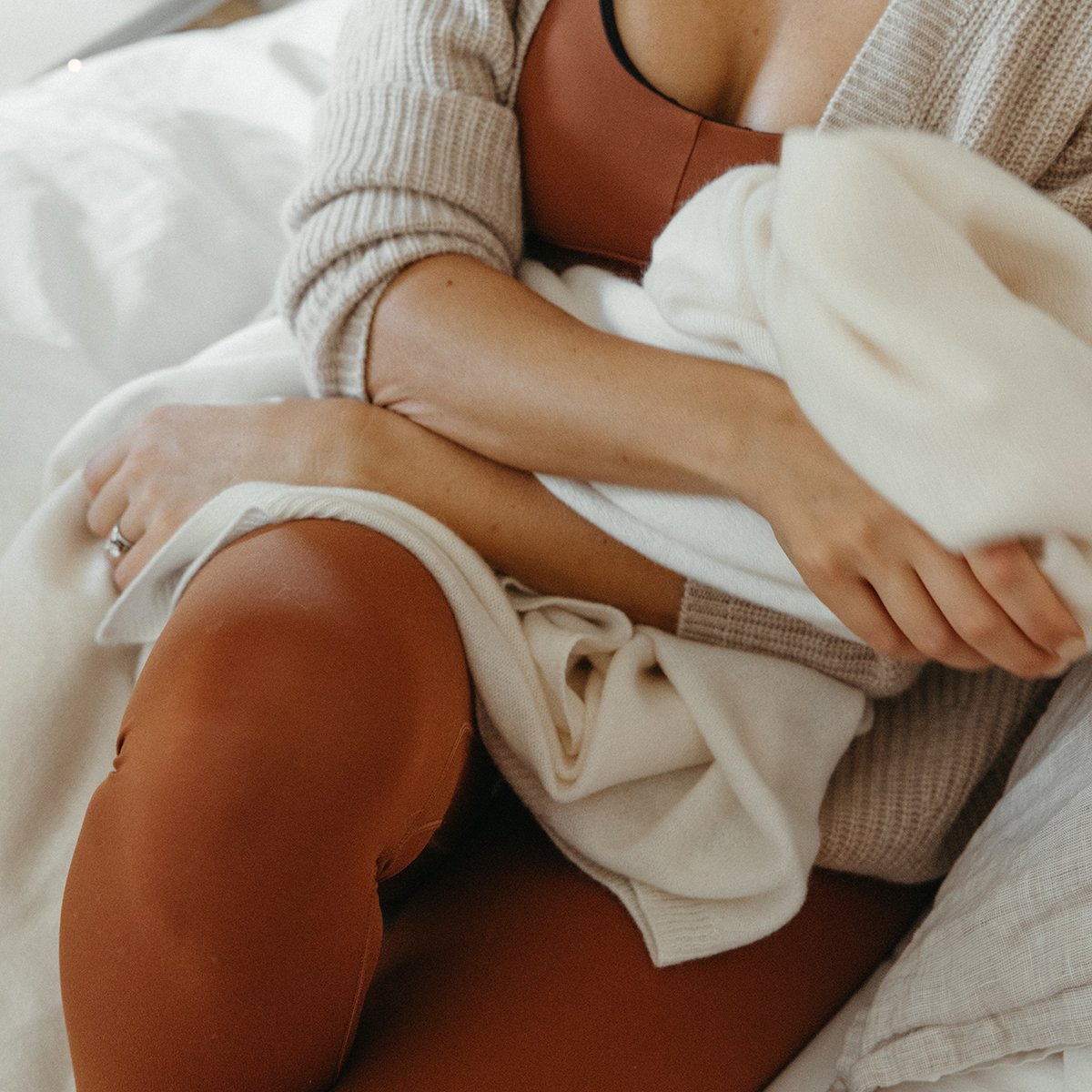 Subscribe
Sleep well.
Sign up to receive a FREE E-BOOK with 12 steps to your best sleep ever.
Thanks for Signing Up!
Oops!
Looks like you're already signed up or your email address is invalid.
Oops!
Looks like you unsubscribed before click here to resubscribe.
Why Essential Oils Could Be a Game-Changer for Hair Health
Oil training? Rice water? Salt scrubs? I've tried it all. And I'm sure we all fell into at least one of these traps after being scarred from quarantine cuts. I personally blame TikTok for my less-than-successful experiments, but all those fruitless endeavors left me more selective about the products I use. This has meant researching what ingredients will give me longer hair in the long run. One of the answers? Essential oils.
As I dive deeper into my commitment to using mostly clean beauty products, I'm swapping out my old hair products for new ones. Many of my new finds combine powerful clean ingredients with a cocktail of essential oils for thicker and longer hair, plus a healthier scalp.
To speak on this less exhausting way to finally achieve the shiny, full head of hair I've been dreaming of, I spoke to Wendy Iles, founder of the Iles Formula. As one of the industry's most respected hairdressers and an expert on damaged hair, she told me all about the benefits and limits of using essential oils for thicker hair.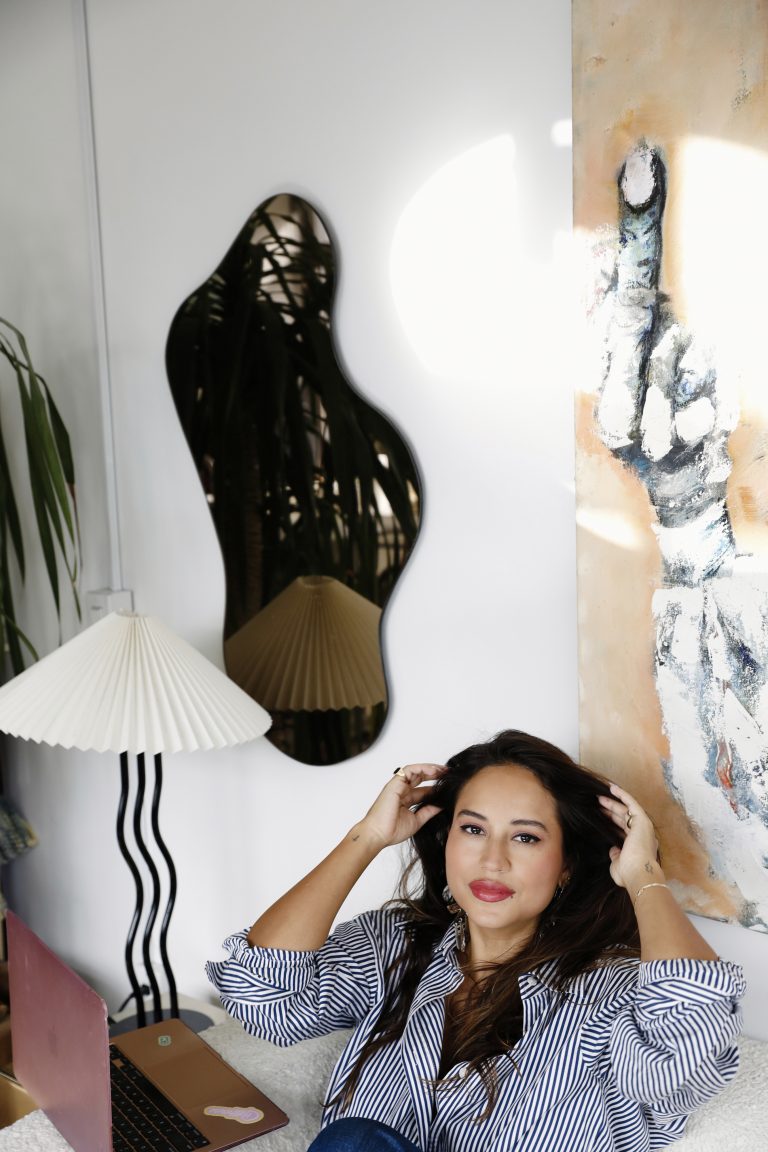 What are essential oils?
According to Iles, "Essential oils are oils that have been distilled and not tampered with. Pure virgin oils, often found in perfumes that are directly extracted from the plant." From skin care to diffusers, they're mostly known for their fragrances. However, essential oils also have medicinal qualities. Essential oils for thicker hair work by clearing away residue, eradicating dandruff, stimulating blood flow, and increasing hydration to your thirsty strands. They're not the be-all-end-all, but they boost efforts in your quest for longer, healthier hair.
"Essential oils are oils that have been distilled and not tampered with. Pure virgin oils, often found in perfumes that are directly extracted from the plant." — Wendy Iles
A Breakdown of the Best Essential Oils for Hair
Different essential oils have different benefits. The best products combine more than one to take advantage of their anti-inflammatory, anti-microbial, detoxifying, and invigorating qualities.
Rosemary
Rosemary oil is one of the most effective essential oils for stimulating blood flow to create new cells for fuller and thicker hair.
Cedarwood
Cedarwood balances your scalp's natural oils. Its antifungal properties keep your scalp healthy to make way for longer, thicker hair.
Lavender
Lavender can have physical and emotional effects on hair growth. While reducing inflammation for a healthier scalp, its calming properties can prevent future, stress-related hair loss.
Peppermint
You know how a peppermint patty leaves a tingling feeling in your mouth? Peppermint essential oil does the same when applied topically. It promotes blood flow and circulation to the follicles (hence the tingling) to speed up hair growth and density.
Tea Tree
Tea Tree oil is known for its healing properties, which are as effective on your scalp as they are on your face. It refreshes your scalp, clearing away dead skin cells and excess product to make room for increased hair growth.
Bergamot
Bergamot isn't just my favorite fragrance, it's an anti-microbial essential oil that promotes a healthy scalp, and therefore, hair growth.
Orange
Vitamin C is as powerful in your hair as it is on your face. Orange essential oil helps restores moisture content and balances the skin's pH level.
Sweet Basil
For increased volume, try sweet basil oil for more robust strands with higher hydration.
Lemongrass
Known for reducing dandruff, lemongrass oil does more than that. It also strengthens hair shafts for thicker, more resilient hair. 
Thyme
Thyme is one of the best essential oils for thicker hair. It's often used to treat hair loss and hair thinning, making for a powerful addition to any hair treatment.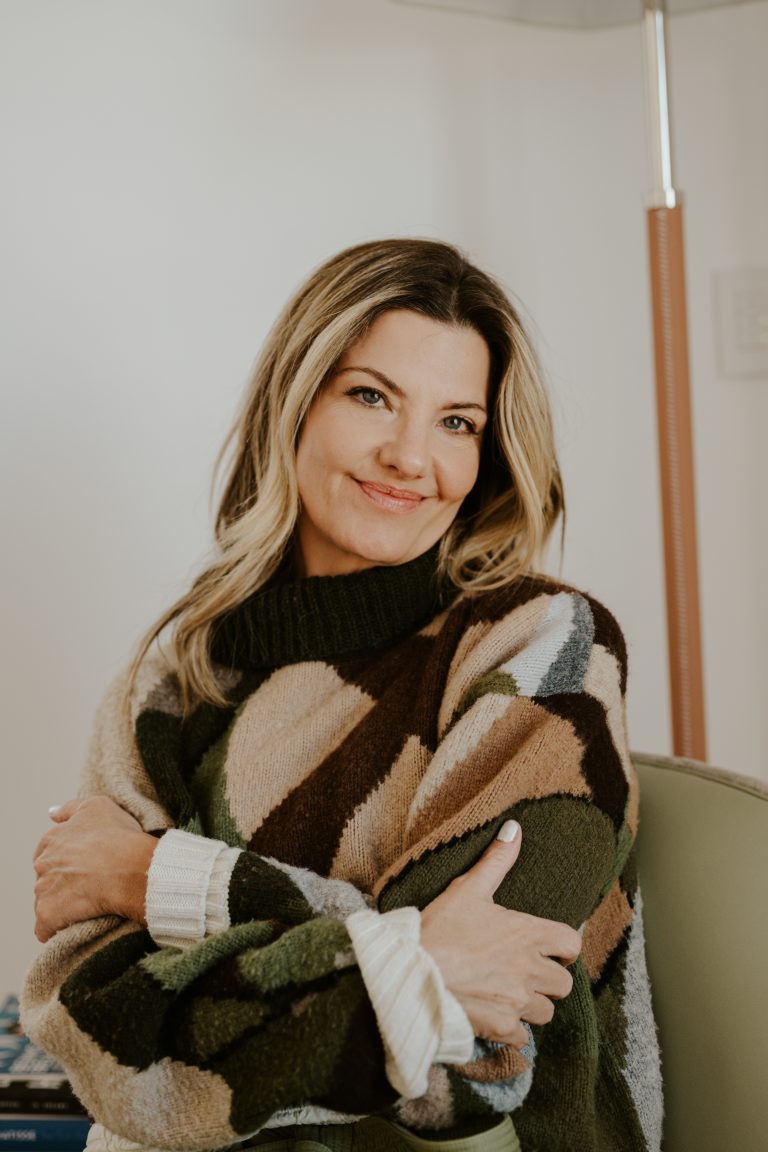 How to Use Essential Oils to Thicken or Grow Hair
Pure essential oils are highly potent, so a few drops go a long way. Add your essential oils of choice to a carrier oil and try your luck.
However, not everyone is built for homemade mixtures and DIY salt scrubs. An easier alternative? Find products that include essential oils. Take this recommendation from Iles: "Apply to the scalp area and massage in. Pure oils may deliver greasiness, so it's better in my opinion to use a tincture like a liquid that resembles a more water-like consistency."
That's an easier way to get more elegant formulas without the hassle. Many clean beauty products load up on essential oils for their fragrant and nourishing qualities. This dual benefit makes them easy to spot in some of your soon-to-be favorite hair growth products and treatments.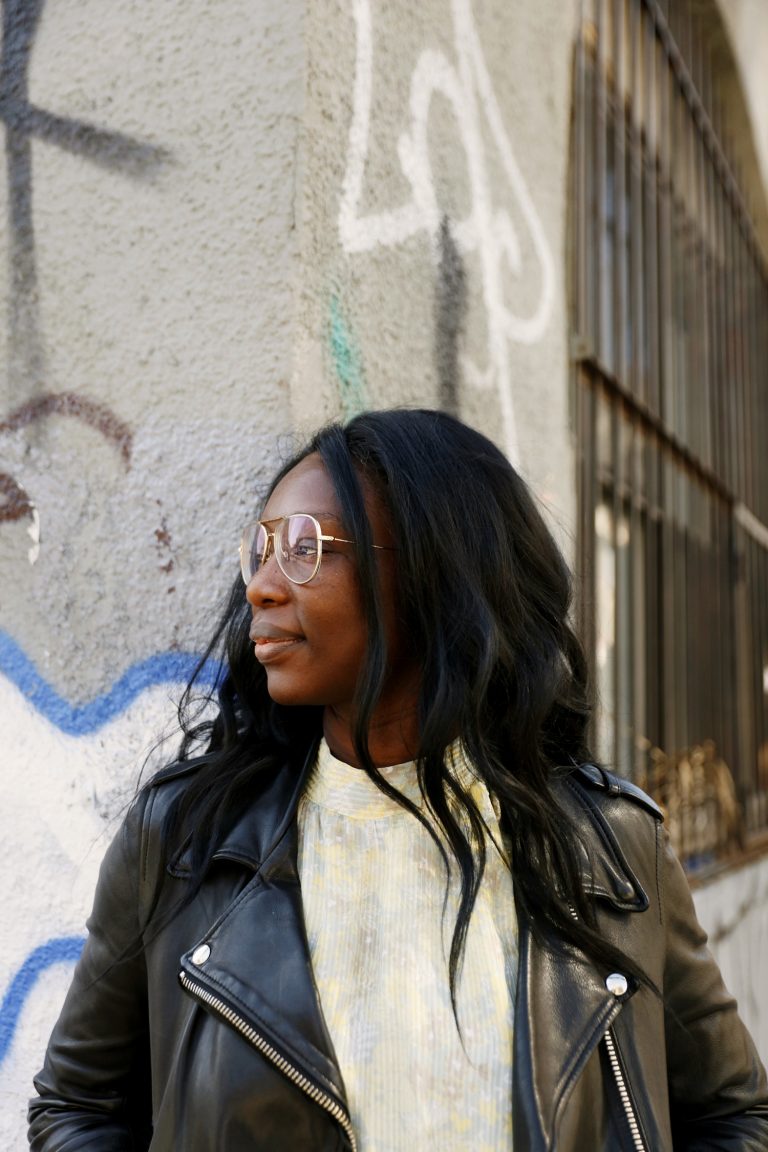 Other Ingredients That Support Hair Growth
There are two FDA-approved ingredients in prescription and over-the-counter products for hair growth: minoxidil and finasteride. According to Healthline, "Minoxidil is thought to work by partially enlarging hair follicles and lengthening the hair's growth phase. Finasteride works by decreasing the amount of the hormone dihydrotestosterone (DHT) in your body."
Other growth-boosting ingredients can either be applied to your hair or taken orally through supplements. Biotin is a well-loved ingredient for strengthening hair and nails, as are other favorites like zinc, iron, and collagen. Some popular skincare ingredients you might recognize are also surprisingly good at promoting longer and thicker hair. Think Niacin (as in niacinamide) or caffeine, which energize and brighten your face as much as they do your follicles.
What ingredients damage hair?
People are waking up to the negative effects of ingredients that are often found in low-quality hair products. Sulfates and phthalates are finally getting the bad rap they deserve. But what exactly are they? In short, they're aggressive chemicals that work to clear away oils, but they don't discriminate between good oils and bad ones. Therefore, they can be stripping and leave your locks listless in the long run. Not ideal.
Other ingredients to avoid are parabens, synthetic fragrances, and denatured alcohols. Iles also advises being wary of anything that coats the hair shaft with residue: "One needs to be aware of conditioners that overload hair with protein, keratin, and most scientific blends that coat the hair shaft. This causes drastic breakage."
Luckily, essential oils are good replacements for synthetic fragrances, leaving a pleasant scent without the negative, drying effects. They're also natural detoxification agents and anti-microbial ingredients, so no need for alcohols or parabens. Are you ready to start incorporating essential oils into your hair? Keep scrolling for the top hair products and treatments that feature essential oils.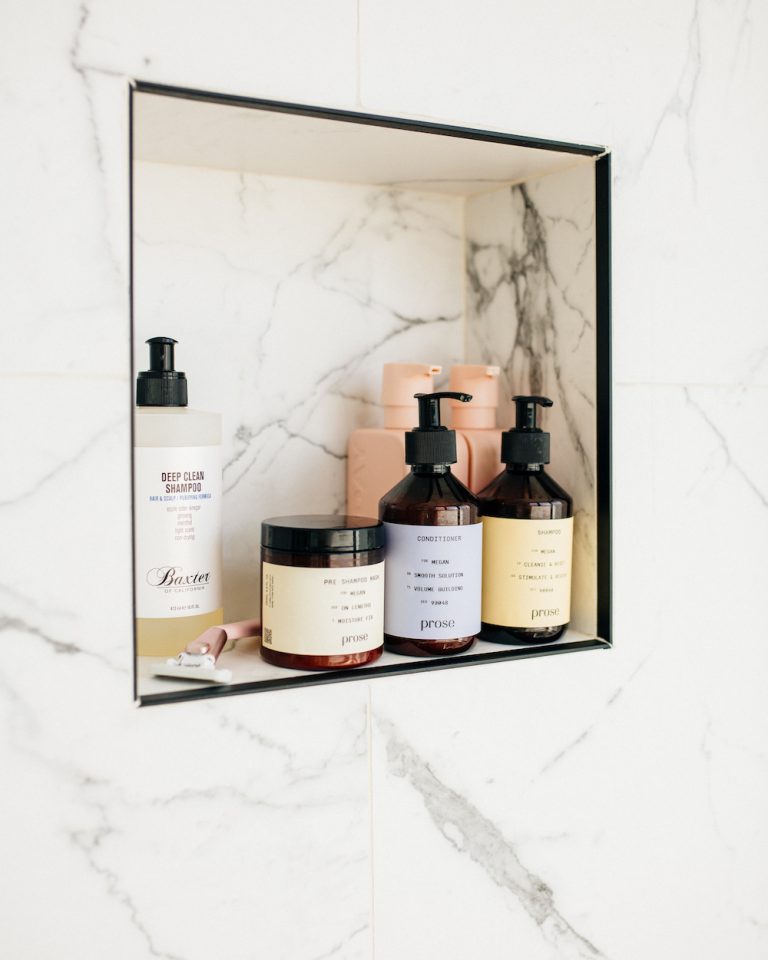 The Best Essential Oils for Thicker Hair: Products to Add to Your Routine
Every product is curated with care by our editors. If you buy something through our links, we may earn a small commission at no cost to you.
According to Wendy Iles, "Our formulas feature several pure oils including Pracaxia, Argan and Macadamia Oil." It nourishes your hair and scalp without stripping or coating it.
Tired, dry hair is often itchy, irritated hair. Frigg's hair oil uses a cornucopia of essential oils to give you results and relief. Fatty oils like castor and baobab carry essential oils like peppermint, sweet basil, cedarwood, lavender, lemon peel, rosemary, and more.
This conditioning mask from hair care powerhouse Josh Rosebrook hydrates and softens your hair without clogging your follicles. Its lightweight blend is rich with orange and lemon essential oils.
This luxurious hair oil is a silky, light combination of reparative and strengthening oils, plus the clearing and calming powers of lavender and orange oil.
Keep your hair healthy while protecting it from further damage. This serum is both a moisturizer and a heat protectant. It also uses rosemary oil to stimulate your hair follicles, making it both longer and stronger.
Maya Chia is known in the skincare world for their antioxidant-rich formulas. Their hair products do the same. Packed with peptides, amino acids, and collagen, this revitalizing serum is backed up by bergamot, coffee seed, and lime essential oils.
Founded by Babba Rivera to celebrate her Latinx heritage, Ceremonia uses natural, traditional ingredients to strengthen and define your strands. For high shine with no frizz, this is a heavy duty blend of oils fortified by rosemary extract.
Get volume and body with just this lightweight spray from cult-favroite, Oribe. It doesn't just contain a revitalizing dose of biotin, it's also filled with peppermint, rosemary, lemon, sage oil, and more.
Dealing with breakage or split ends? This reparative hair oil uses curl-restoring, natural ingredients to deeply nourish your hair from scalp to split end. It features a combination of rosemary extract, castor oil, and coffee seed oil.
The key ingredients to this soothing scalp serum are peppermint extract and Sunday II Sunday's alternsis botanical complex. Together, they make for a calming and hair thickening combination.
Anyone who uses Augustinus Bader products swears by them. Try this scalp treatment and you will too. Actives like maca root and hazel leaf complement essential oils like peppermint and rosemary.
Act+Acre is a favorite in the hair care world for its detoxifying powers, which makes your hair healthy and resilient. It uses cedarwood, lavender, and rosemary oils for moisture balancing and weightless hydration.
This post was originally published on March 1, 2022, and has since been updated.