Across the wellness space, learning to optimize our gut health has long been a concern. Even my fridge has seen a steady increase in kombucha, kefir, and kimchi in an attempt to optimize my health with a few gut-friendly probiotics. Health gurus everywhere had me convinced: better gut health would change my life (and spoiler, it kind of has). But have you heard of probiotics for acne? Now, that's news. Probiotic skincare and supplements for clear skin and blemish prevention are seeing an uptick in interest. And they may even be your key to balancing hormonal breakouts.
But do probiotics for acne actually work? According to Dr. Angela Lamb, Board-Certified Dermatologist and Associate Professor of Dermatology at Mount Sinai, the answer is yes. "Acne is often caused by inflammation in the skin," says Dr. Lamb. "Probiotics can help reduce inflammation by balancing the bacteria in the gut and on the skin, which can lead to fewer breakouts."
Featured image from our interview with Roxana Saidi by Suruchi Avasthi.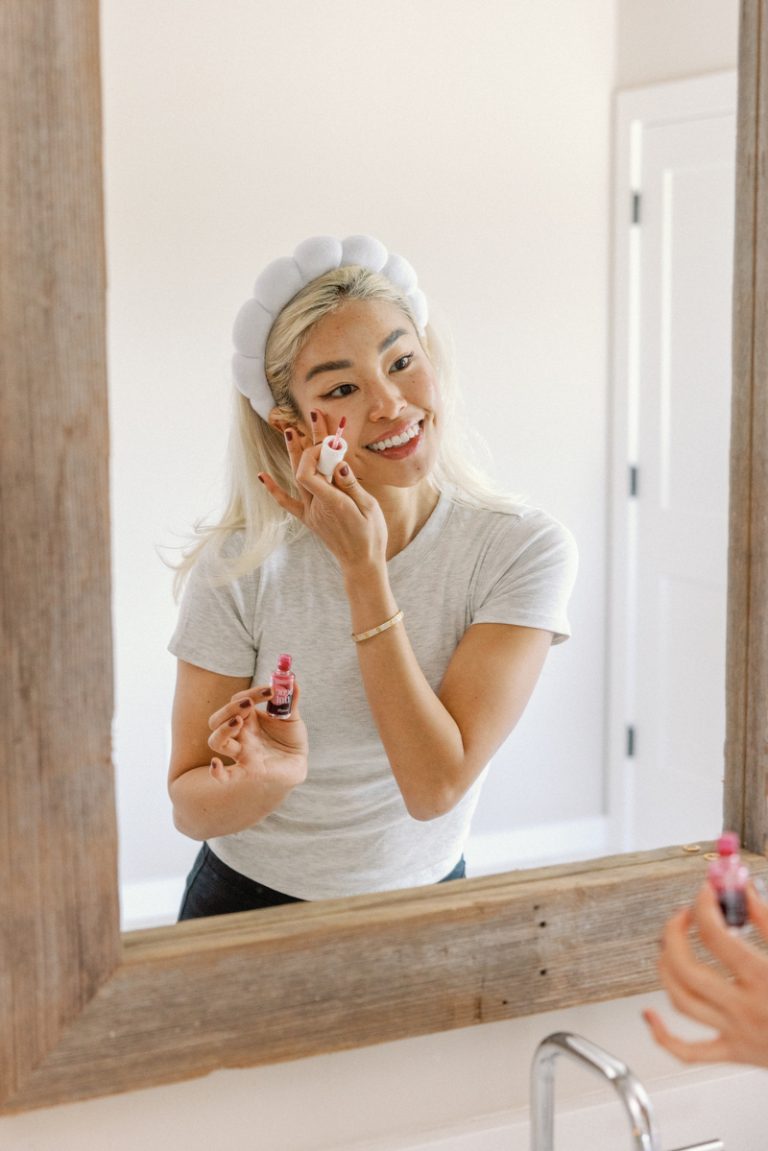 Meet the Expert
Turns out beauty really does come from within. Aka: your gut. But by balancing your microbiome and strengthening your skin barrier, probiotics can help clear skin and stop hormonal acne in its tracks.
"While anyone can benefit from probiotics, they will be especially helpful for those with inflammatory skin conditions like acne, eczema, or rosacea, or anyone suffering from dryness or sensitivity due to a disrupted skin barrier."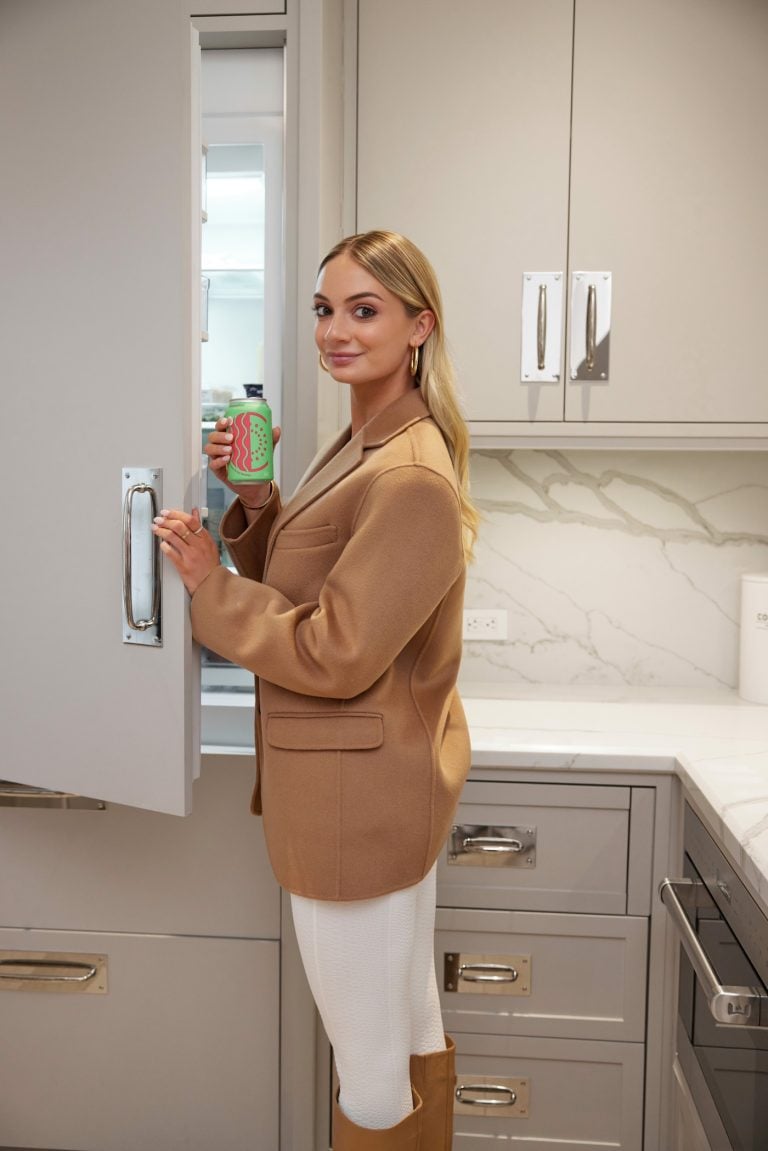 Probiotics for Acne: What to Know
After trying some for myself, I can say: believe the hype. I researched and ranked some of the most popular probiotic supplements and skincare based on:
Key ingredients. What are the active probiotics? What other ingredients help clear skin?
Key benefits. Are they just for acne? What other benefits can they have?
From topical skincare products to supplements and sprays, you can find probiotics in all forms—including those fermented foods found in the back of your fridge. Ready for more? Keep reading to discover the best probiotics for acne.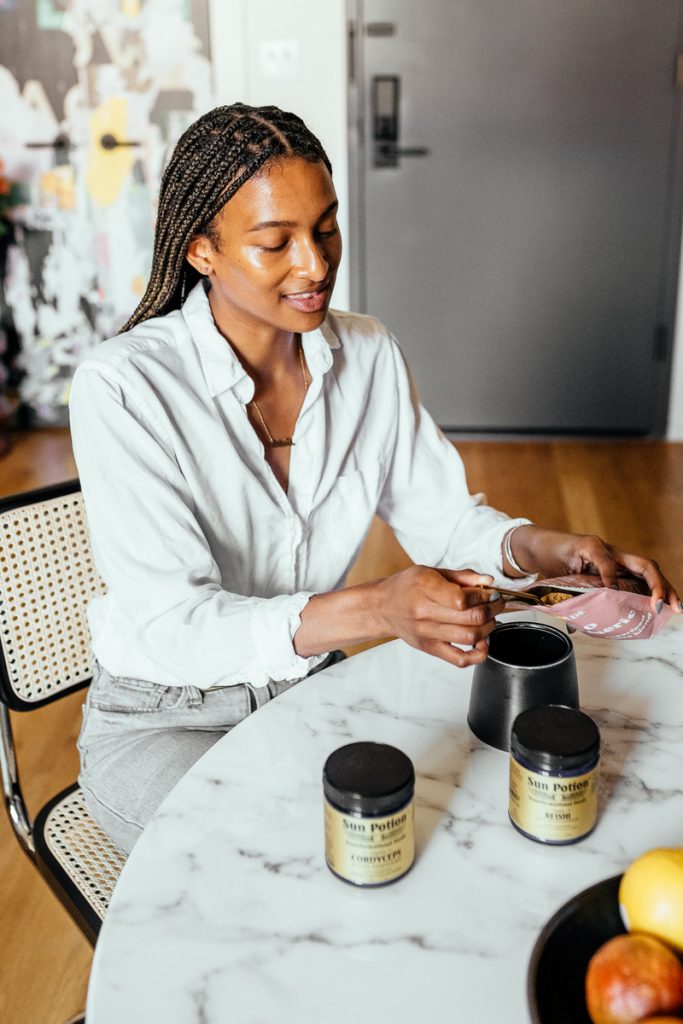 Probiotics: Why They Can Be a Game Changer for Your Skin
Probiotics are live microorganisms, promoted with claims that they provide health benefits when consumed, generally by improving or restoring the gut microbiota.
They can have wonderful benefits in the prevention and treatment of skin disorders including:
Acne
Hormonal/cystic acne
Eczema
Atopic dermatitis
Allergic skin inflammation
Skin hypersensitivity
UV-induced skin damage
Wound healing
Irritation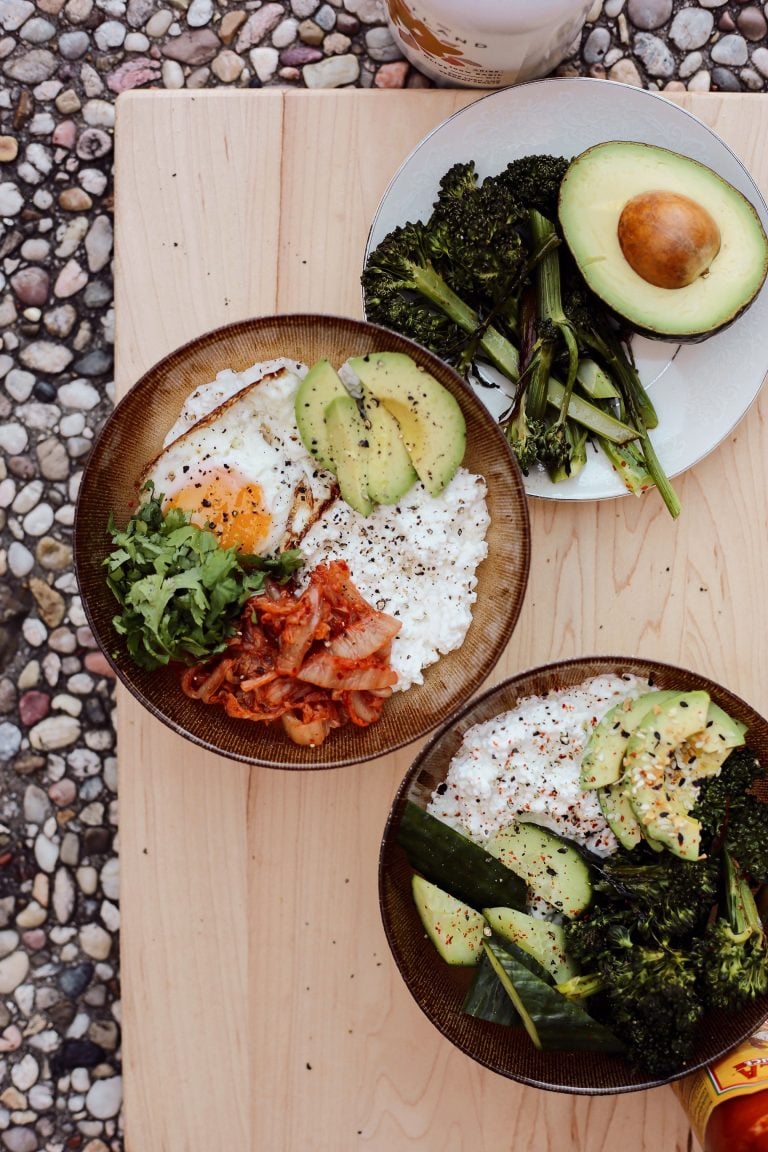 The Best Probiotic Foods
Kefir is one of the most powerful probiotic foods available. It contains a variety of probiotics that reduce inflammation, boost immunity, and improve digestion. Kefir also contains lactic acid, which helps inhibit the growth of acne-causing bacteria on your skin.
Fermented foods like kimchi, pickles, and sauerkraut contain probiotics. They all contain beneficial bacteria like lactobacilli and bifidobacteria—both of which help to promote healthy digestion by increasing the production of digestive enzymes in our stomach.
Ingredients to Look For in Probiotic Supplements
Lactobacillus acidophilus has been shown to improve skin hydration and reduce inflammation, making it the best probiotic strain for acne. Other beneficial ingredients include:
Vitamin C and B
Minerals such as iron, magnesium, potassium, and phosphorus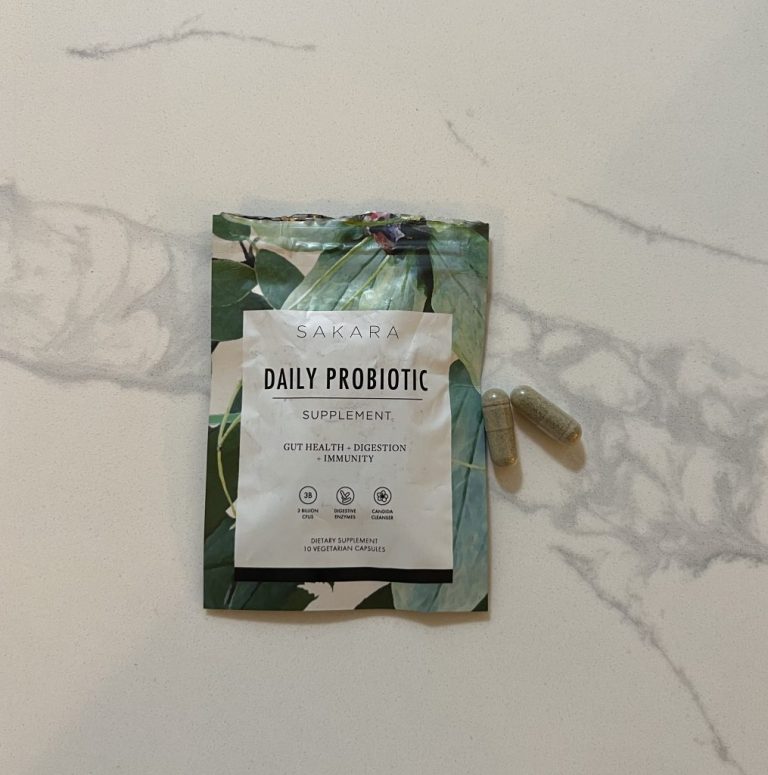 The Sakara Life program has been haunting my social media algorithms for years. Despite good reviews from friends and internet devotees alike, I have never been able to take the plunge. (I'm an Aquarius—I don't know if I'll be able to stick to a rigid meal plan.) But the Sakara probiotic felt like a daily ritual I could commit to. And I haven't looked back since.
I have tried many daily supplements, from apple cider vinegar shots (I wouldn't recommend—for the sake of your stomach acid and your teeth) to daily multivitamins. This Daily Probiotic is one of the most effective. Maybe it's because it forces me to start the day with intention (and a big glass of water), but within a few days, I noticed less fatigue and brain fog (common symptoms of poor gut health). And within a week or so, I noticed my skin felt less dehydrated—though I can't yet tell its long-term effects on acne.
Many of the benefits I have seen are common with probiotic supplements, but to get the most out of them, I make sure to take them when I know a breakout is near. I have started cycle syncing—bringing them back into my routine when I'm in the phase of my cycle that brings hormonal breakouts and dry, dull skin.
The Breakdown
Key Ingredients: 11 Probiotic Strains (including Lactobacillus acidophilus), Digestive Enzymes, Systemic Enzymes, Prebiotic Fiber
Key benefits: Supports digestion, eases bloating, boosts immunity and energy, supports skin health
Size: 180 capsules (3 months)
Beauty Chef founder Carla Oates knows that glowing skin starts from within. After noticing how certain factors in her diet triggered her skin issues, she founded The Beauty Chef to help shed light on the link between nutrition and skin health. This Adaptogen liquid probiotic refreshes dull, dehydrated skin from within for a healthier gut and a healthier complexion.
Key Ingredients: Probiotics, Ashwagandha, Licorice, Niacin, Vitamins B6 and B12
Key benefits: Improves gut health, revitalizes complexion, reduces fatigue
Size: 16.9 fl. oz
Looking for a green powder to help both digestion and acne? This Raw Beauty Green Superfood Powder combines antioxidants, adaptogens, and probiotics to support every area of your health, including digestion, metabolism, energy, and skin health. Look and feel more energized with this supportive superfood supplement. Drink it with water or mix it into milk or smoothies to start your day with a boost of healthy bacteria.
Key Ingredients: Antioxidants, Adaptogens, Probiotics
Key benefits: Boosts metabolism, aids digestion, supports skin health, increases energy
Size: 8.5 oz (30 servings)
Formulated specifically for acne—especially hormonal acne—this probiotic supplement targets breakouts and clears your complexion. Every ingredient, down to the strain of probiotics used, is carefully chosen to address acne from within. It combines clinically-favored ingredients like zinc and probiotics for clearing acne, with herbs like chaste tree berry, which is traditionally known to help alleviate symptoms of menstrual and hormonal acne.
Key Ingredients: Zinc, Bifidobacterium longum BB536, Chaste Tree Berry
Key benefits: Clears breakouts and hormonal acne, helps balance the skin's microbiome
Size: 30 Capsules
Wellness TikTok exploded a few months ago when everyone started drinking Mary Ruth's Liquid Multivitamin. According to the internet, the viral liquid solution has many benefits—from general well-being to growing back your natural hair color after going grey. While the jury's out on all the claims of the miracle multivitamin, this liquid probiotic is supposed to be just as transformative. Formulated with 12 probiotic strains for good gut health, a few drops of this daily liquid probiotic can replenish and support your skin microbiome.
Key Ingredients: 12 Probiotic Blend (including Lactobacillus acidophilus), Alfalfa Grass
Key benefits: Supports gut barrier, skin health, and immune system
Size: 4 oz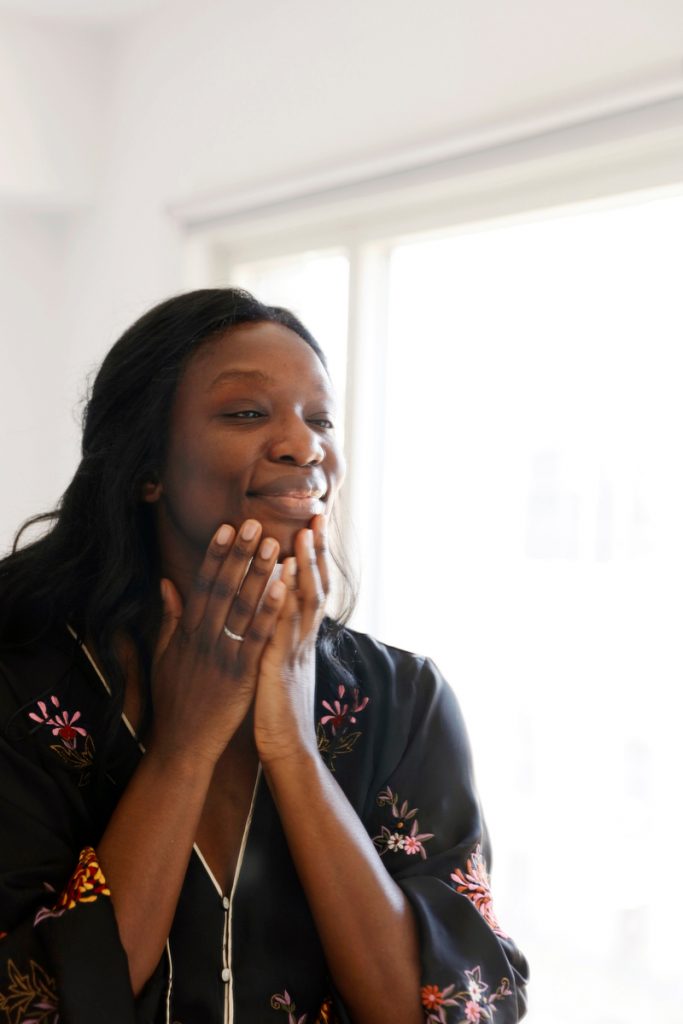 Topical Probiotics for Acne
Topical probiotics have demonstrated beneficial effects for the treatment of certain inflammatory skin diseases such as acne, rosacea, psoriasis, etc., and have also been found to have a promising role in wound healing they can be difficult to keep in an active state. 
Ingredients that work well with topical probiotics will be those that increase moisturize, such as:
Snow Mushroom Extract
Garland Lily Extract
Hyaluronic Acid
Vitamin C
How do you know if you have a damaged skin barrier? Signs include hypersensitivity, irritation, redness, and yes, acne. With inflamed skin and a compromised barrier, you have to completely switch your routine to barrier-friendly ingredients to heal your skin and prevent further breakouts. This cleanser is the perfect start to a barrier-building routine. Its gel-to-foam texture deeply cleanses without stripping your skin. The probiotic formula helps repopulate your microbiome and protect it from further damage.
Key Ingredients: Prebiotics, Probiotics, Postbioitcs, Hyaluronic Acid, Hyaluronic Acid, Lactic Acid
Key benefits: Barrier building
Size: 120ml
Greek yogurt is a classic gut-healthy, probiotic-rich food. Which is why it's the starring ingredient in this creamy cleanser. The cream-to-foam texture makes it a deep cleansing wash for oily and combination skin. Plus, filled with probiotics, vitamins, minerals, and proteins, it gently washes away impurities while keeping your skin barrier supported.
Key Ingredients: Greek Yogurt, Amaranth Seed Extract, Honeysuckle
Key benefits: Nourishes skin, protects microbiome, soothes irritation
Size: 5.07 fl oz
Adding an essence to your routine is a great way to boost hydration. The probiotics in this essence make it extra potent for tired, dehydrated skin. Balancing your microbiome, it helps your skin better lock in hydration. The result is a brighter, clearer complexion.
Key Ingredients: Prebiotics, Probiotics, Blue Agave, Cactus Flower, Coconut Water, Green Tea
Key benefits: Hydrates skin, balances pH, smooths texture
Size: 4 fl oz
This lightweight moisturizer combines squalane and probiotics to hydrate and protect your skin without clogging your pores. While you might want to avoid oil-based moisturizers if you have super oily skin, squalane is a safe bet for even acne-prone skin types. Squalane is a featherlight, non-comedogenic oil that locks in moisture while helping clear acne—and it's the star of all Biossance's cult favorite products. Lactic acid gently sloughs away dead skin while probiotics support your skin barrier to prevent over-exfoliating.
Key Ingredients: Squalane, Probiotics, Lactic Acid, Seaweed, Ginger
Key benefits: Clears skin, calms redness, and irritation
Size: 50ml
A healthier skin barrier means clearer and brighter skin—especially when fortified by ingredients like niacinamide that brighten and strengthen alongside probiotics. Suitable for all skin types, it gently transforms your complexion in the short and long term. Niacinamide reduces the look of pores while clearing breakouts and fading blemish scars. Meanwhile, probiotics fortify your skin barrier to prevent further breakouts and address dullness.
Key Ingredients: 10% Niacinamide, Prebiotics, and Probiotics Complex
Key benefits: Brightens, smooths texture, refines pores, strengthens the skin barrier
Size: 1.7 fl oz
While over-exfoliating can damage your skin barrier, a healthy amount of exfoliation helps clear dead skin cells, boost collagen, and keep your skin looking bright and healthy. This serum gives you the best of both worlds. With gentle BHAs like salicylic acid, it clears excess oil to prevent breakouts and decongest your pores. Salicylic acid is also a great preventative ingredient to target hormonal breakouts. So paired with probiotics, this serum stops cystic and hormonal breakouts in their tracks. Whether you use it daily for acne-prone skin or to target hormonal breakouts, it clears skin immediately while helping strengthen your overall skin health.
Key Ingredients: 1.5% Salicylic Acid, Probiotics, Postbiotics, Aloe, Oat
Key benefits: Clears acne, addresses inflammation, strengthens skin barrier
Size: 1 oz
Viral videos of this sunscreen in action have made it famous for its "self-reflect" technology that blends into every skin tone without leaving a white cast. Anyone who has suffered through tacky, white mineral sunscreens in the past knows that this benefit makes this sunscreen a godsend. Not only does it blend seamlessly into the skin, but it leaves behind a subtle glow while moisturizing and protecting with probiotics. It's a natural, physical sunscreen that does it all.
Key Ingredients: Zinc Oxide, Turmeric, Probiotics
Key benefits: Moisturizes, primes, and protects
Size: 1.75 oz
Tata Harper's clean beauty formulas are lush concoctions of botanicals containing nourishing, plant-based ingredients. This luxe, detoxing mask does it all: it gently exfoliates with ingredients like willow bark and fruit enzymes; dissolves build-up with white clay and squalane; and detoxes with plant-based probiotics and antioxidants. It fights free radicals and pollution to prevent damage to your skin barrier while probiotics build up your microbiome and support overall skin health. In just ten minutes, you'll see brighter, clearer skin. Pro tip: Use it as a spot treatment on active acne.
Key Ingredients: Probiotics, Turmeric, White Clay, Squalane, Papaya, and Pomegranate Enzymes, White Willow Bark
Key benefits: Detoxes impurities, protects from pollution, strengthens skin barrier
Size: 1 fl oz
Say goodbye to the flimsy paper sheet masks of yore. This biocellulose mask is a sturdy and effective solution for breakouts. With spa-level potency, it delivers a high dose of hydration and probiotics to address dull, dry, dehydrated skin and lock in moisture long after you take the mask off.
Key Ingredients: Probiotics, Ceramides
Key benefits: Hydrates, supports skin barrier
Size: 4 masks