I'm in my book-loving era. I read every night before going to bed, get excited to wake up and sneak in a few more pages, and even listen to audiobooks on all my afternoon walks. When the literary bug bites you, it's impossible to get enough. That's true for many reasons, but personally, I find that in this era of social media saturation, a blissful reading break does your mind—and heart—a whole lot of necessary good. And of course, because we're human and love a little novelty, there's nothing better than when a list of the year's most anticipated releases drops—and the following spring 2023 book releases don't disappoint.
Adamant about reading 50+ books this year, I've pulled out all the stops to deliver on my intention. Yes, the Type A inside of me loves a good spreadsheet to keep her organized. Whether that's taking stock of the week's meal prep plans, planning my spring trip wardrobe, or working toward my 2023 goals—this year, I'm making it happen.
Feeling the spring-inspired reading itch, too? Let's dive into 15 of the best spring 2023 book releases. Start counting down the days.
Featured image from our interview with Sophie Monet by Teal Thomsen.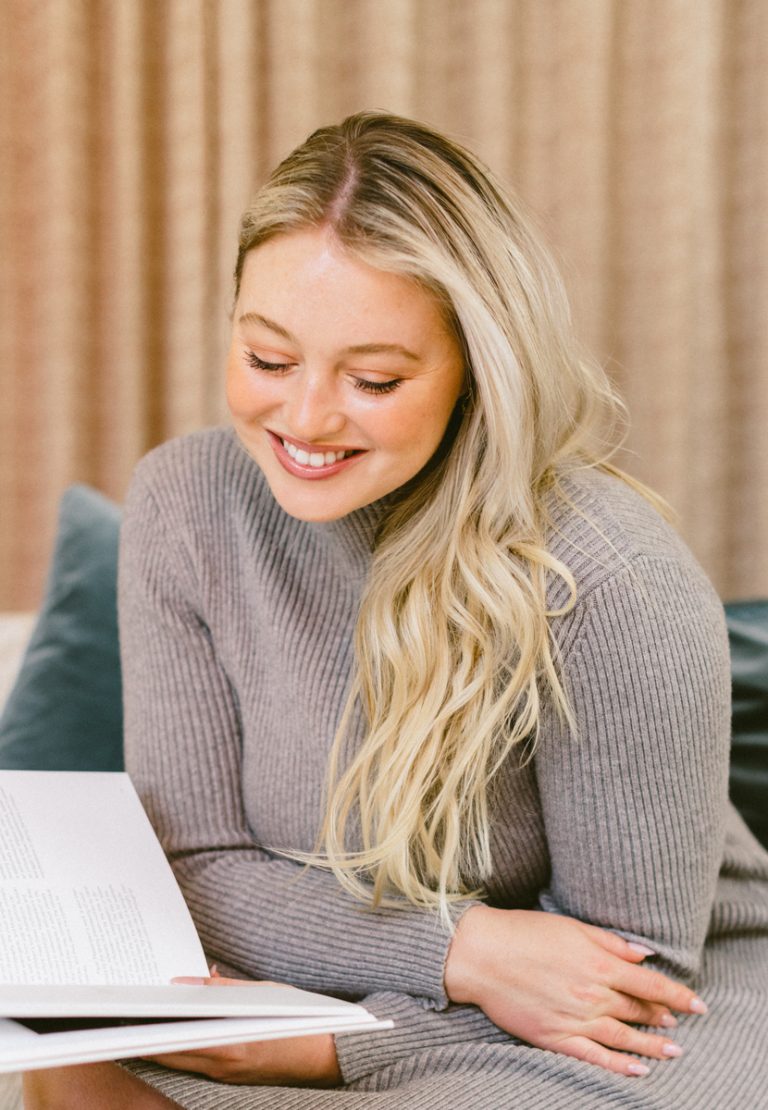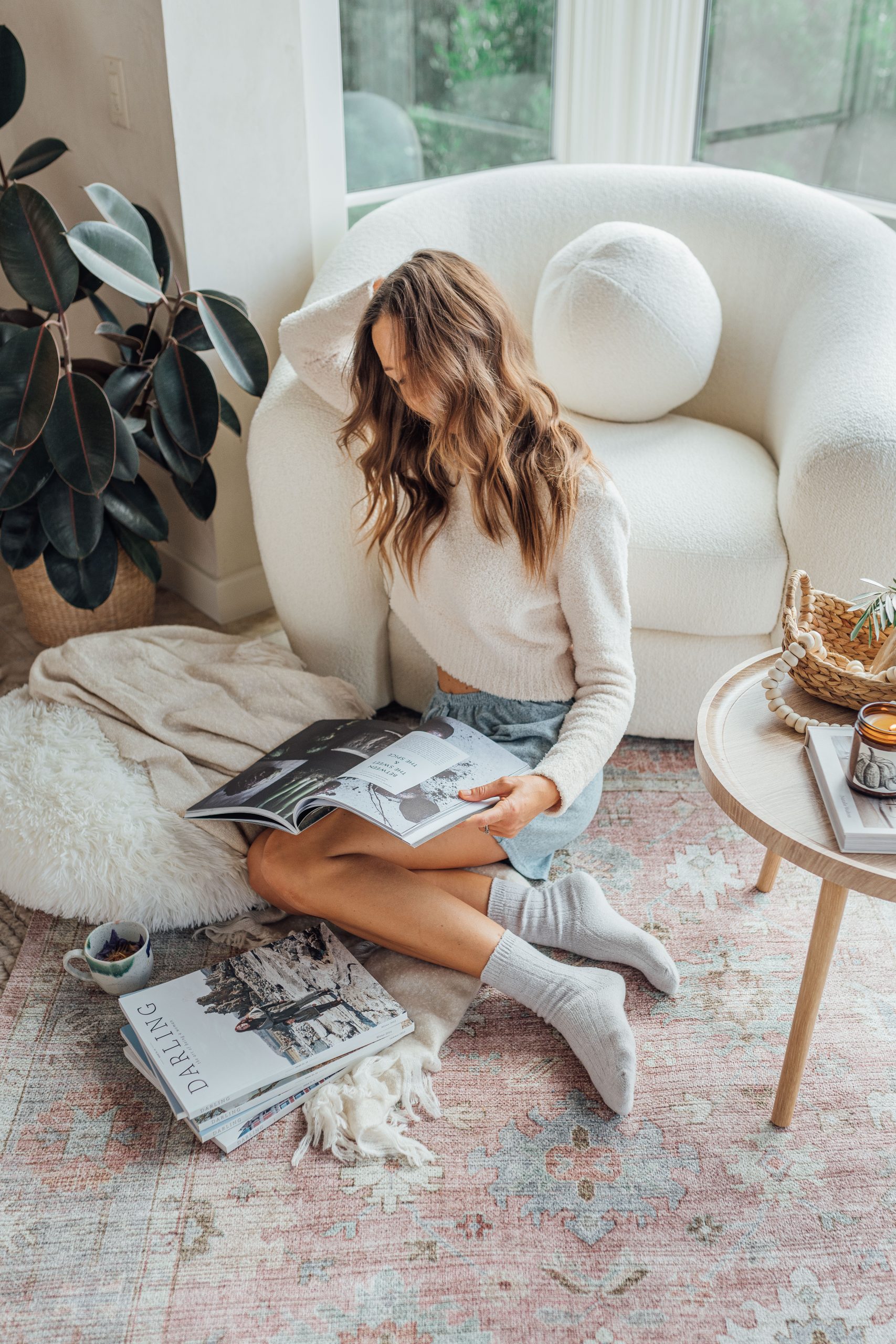 Subscribe
Get Breathing Space
A twice-monthly note from me to you. What's currently on my mind, in my cart, on my plate, and more. Drop your email to subscribe.
Thanks for Signing Up!
Oops!
Looks like you're already signed up or your email address is invalid.
Oops!
Looks like you unsubscribed before click here to resubscribe.
1. Francisco by Alison Mills Newman
Francisco is a deeply rewarding book for anyone who picks it up. The prose is lyrical, as the poet and scholar Harryette Mullen described it, a "fluently funky mix of standard and nonstandard English." Allison Mills Newman writes with vivid innovation in this first-person account of a young actress and musician as she becomes embittered with her Hollywood success. Reflections on friendship, family, and her relationship with her filmmaker lover take place amidst her participation in the 1970s Black Arts Movement. Everything about this book conveys art, expression, and true emotion and experience. It's a gift for every reader.
Genre: Literary Fiction
Release date: March 7
2. Old Babes in the Wood: Stories by Margaret Atwood
The widely-read Margaret Atwood is back with her first work of short fiction since her 2014 collection Stone Mattress. In this collection of 15 stories, the author looks at themes of family dynamics, relationships, loss, and memory. Seven of the stories follow the same couple as their marriage develops across decades, exploring what it really means to share a life together. (Psst… if you can't wait, you can read the story, "Old Babes in the Wood" in The New Yorker now.)
Genre: Literary Fiction
Release date: March 7
3. Saving Time: Discovering a Life Beyond the Clock Jenny Odell
When Jenny Odell's debut, How to Do Nothing: Resisting the Attention Economy came out, I immediately picked it up—and as I expected given the rave reviews, I was obsessed. (If you haven't read it yet, I'll whet your palate with Odell's own one-sentence synopsis: "an articulation of the right to do nothing in the age of everything.") With her second book, it's all the more clear that Odell has a gift for putting words to what it means to be a human in our culture today. In Saving Time, Odell proposes a view of time separate from its monetization, setting us all up to ask: what would my life look like, what meaning could I find, if I didn't see my minutes, days, and years attached to a dollar sign?
Genre: Nonfiction
Release date: March 7
4. Commitment by Mona Simpson
It's 1980s Los Angeles, and single mother Diane Aziz has fallen into a deep depression. After entering a state hospital, the possibility of securing a better life for her children—a life where they have access to all the things she didn't—seems slim. Her oldest son, Walter, falls in love with architecture at UC Berkeley, but learns that he might have to withdraw due to his financial lack. His younger sister Lina works at an ice cream parlor back in LA while her wealthy classmates prepare to leave for Ivy League Schools. And the youngest Aziz, Donny, excels in coding and loves to game—but he's building a troubling relationship with drugs. This is a deeply touching and complex story about family, and what it means to support one another—and ourselves—in times of crisis.
Genre: Fiction
Release date: March 21
5. Sea Change by Gina Chung
Ships and shaky seas are some of the best metaphors for the sometimes tumultuous experiences of life, heartbreak, and loss. That's exactly what Sea Change hopes to convey—and executes beautifully. If you loved My Octopus Friend, this book is a perfect extension of the many truths we can learn from animals. Ro is lost—estranged from her mother, left by her boyfriend, and working a dead-end job at the aquarium. That is, until she befriends Dolores, a giant Pacific octopus that may serve as the final link Ro has to her father who disappeared in a marine expedition years ago. But when Dolores is sold to a wealthy investor, Ro is faced with the responsibility of finding herself in this ever-shifting world.
Genre: Literary Realism
Release date: March 28
6. Birdgirl: Looking to the Skies in Search of a Better Future by Mya-Rose Craig
If you didn't catch the birdwatching bug a few years ago, let Birdgirl inspire you. This is the quote that roped me in: "Birdwatching has never felt like a hobby, or a pastime I can pick up and put down, but a thread running through the pattern of my life, so tightly woven in that there's no way of pulling it free and leaving the rest of my life intact." The memoir follows Mya-Rose's journey with her family as they travel together, journeying through stunning landscape in search of rare birds. But throughout their travels, her mother's mental illness cast a shadow over it all—inspiring the family to turn to nature for healing.
Birdgirl is a beautiful reflection of the healing inherent in the natural world, as well as the work that needs to be done to support our planet in becoming a more equitable space for all.
Genre: Memoir
Release date: March 28
7. A Living Remedy by Nicole Chung
Countless publications have lauded the publication of A Living Remedy, including Good Housekeeping, Time, Elle.com, and the Washington Post. And the stunning reviews are validated—this book was a revelation. As soon as she can, Nicole Chung leaves her white Oregon upbringing to become a scholarship student at a private university on the East Coast. She discovers community and the possibility of the life she's always dreamed of. But her new-found middle class existence is worlds away from the one she thought she grew up in—and her father's untimely death only makes it more difficult for Chung to feel fully at home in her life. A Living Remedy is a beautiful and searing reflection on what it means to reconcile the experiences of our generation with the responsibilities we hold elsewhere.
Genre: Memoir
Release date: April 4
8. Romantic Comedy Curtis Sittenfeld
I have loved everything Curtis Sittenfeld has put out. Prep, American Wife, Rodham, and now, Romantic Comedy. The book is a fun and refreshing twist on the rom-com genre. Sally Milz, a sketch writer, believes she's all but done with love—that is, until pop music star, Noah Brewster, enters her life. Their chemistry is immediate, but are the sparks real? Can Sally really trust what she feels?
Genre: Fiction Romance
Release date: April 4
9. Games and Rituals by Katherine Heiny
This is the collection of stories you need to pick up when you've had a particularly bad day and you find yourself in a particularly bad mood. Her characters are relatable and refreshing, finding themselves in complex, embarrassing, and simply real-life moments that will resonate with everyone. Heiny's stories prove that we all have secrets, misunderstandings, and misgivings about us—but there are elements of humanity woven throughout us all. Her writing and characters are relatable and reflective of our truths, while also revealing the elements of ourselves that we keep otherwise under locks.
Genre: Humorous Fiction
Release date: April 18
10. Happy Place by Emily Henry
There's nothing quite like a new Emily Henry novel to get you excited for spring. If you've seen Ticket to Paradise, expect much of the same—just with Henry's wonderfully unique and cognizant prose. Can *the happiest* couple (who have secretly broken things off) sell their fake love to their friends on vacation? Can they make it through an otherwise idyllic holiday in Maine? That's the perfect set-up Henry always leaves us with—but in contrast to other books of the genre, the ending may not be what it seems.
Genre: Romantic Fiction
Release date: April 25
11. The Skin and Its Girl by Sarah Cypher
The back-cover blurb is enticing enough: "A young, queer Palestinian American woman pieces together her great-aunt's secrets in this sweeping debut, confronting questions of sexual identity, exile, and lineage." From the Pacific Northwest to the Rummani family's ancestral home in Palestine, the narrative is wide-sweeping and complex. The Skin and Its Girl asks challenging questions about the meaning of home and the truths in which we can find it—whether that's in family, in past promises, or in the wishes and hopes we have for ourselves.
Genre: Lesbian Literature
Release date: April 25
12. Homebodies by Tembe Denton-Hurst
Mickey Hayward seems to be on the right path. She's doing everything she can to carve out a career for herself in the cut-throat media industry while maintaining a steady and steamy relationship. It's all a far cry from the life she left behind in Maryland, but it's not as easy as it may seem from the outside. But despite being overworked and filling in all the gaps, Mickey discovers that she's being replaced and fights back in the only way she knows how: by firing off a letter detailing the racism and sexism she's experienced as a Black woman in media. And then… crickets. Fearing her irrelevancy, Mickey returns to her hometown for answers. The simple life calls her back, that is, until her letter catches widespread attention—and suddenly, everyone is turning to Mickey for the truth. This is what she always wanted, isn't it?
Genre: Contemporary Romance
Release date: May 2
13. Yellowface by R.F. Kuang
R. F. Kuang has a long list of best-sellers, setting Yellowface up for another highly-anticipated real. But truthfully, the book speaks for itself. In Yellowface, two competitive authors, Athena Liu and June Hayward, experience literary success at the same time—but only one reaches fame. After Athena dies in a freak accident, June steals her manuscript and passes it off as her own. As June's secret is threatened to be revealed, she begins to question the ethics of her choice—and how far she will go to protect what she thinks she deserves.
Genre: Literary Fiction
Release date: May 16
14. The Guest by Emma Cline
I devoured The Girls when it first came out—and I can say with accuracy that I did exactly the same with The Guest. This novel reads with the same fast-paced narrative as her previous works, with the same desperation and high-stakes choices that her characters are forced to make. Alex has few resources and a dead phone—but she knows how to navigate (re: manipulate) others' desires. She drifts between places, spending the weeks up until Labor Day moving between locations… leaving destruction in her wake. The prose and plot read much like Happy Hour by Marlowe Granados—in other words, you won't be able to put it down.
Genre:
Release date: May 16