The biggest event of the PGA season — the Masters Tournament — is occurring next month. Wish you could play at the Augusta National Golf Club at the same time and measure yourself up against the pros? Well, with the Phigolf World Tour Edition, you kind of can. 
Phigolf provides one of the best digital golf experiences you're going to find anywhere. You just load the app on your phone, mirror it to your TV, and start playing as if you were actually there on the links. And since it provides realistic virtual versions of over 38,000 actual golf courses — including the Augusta National Golf Club — you can play alongside the best in the game.
While you can't win the historic Green Jacket with it, Phigolf does provide you with the analytics you'll need to improve your game so that, one day, you might be good enough to compete for real. In the meantime, the Phigolf World Tour Edition is a fantastic option. And since it's on sale for just $189.99 — a savings of $59 off the MRSP until March 15 at 12:00pm Pacific — now's the time to go get it.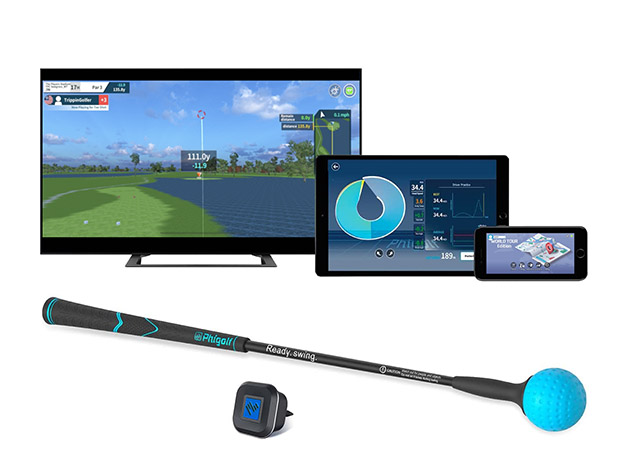 Phigolf World Tour Edition: Special Sensor with 38,000+ Actual, Real Golf Courses – $189.99
See Deal
Prices subject to change.