In my personal experience (and by experience, I mean years of eating), I've found that many of the best potato recipes incorporate bold flavors and complementary textures that do the simple spud justice. Whether it's served as a snack, side, or main course, It's unlikely I'll ever say no to a potato dish. Baked to crispy perfection or piled with tasty toppings, this versatile ingredient is hard to pass up when creating your weekly menu.
One of the best things about potatoes? There are endless ways to enjoy them—plus, the best recipes require just a few ingredients. Need a dinner party dish to impress your guests (in the easiest way possible)? Or maybe you want to brighten your weeknight meal with a light and fresh side. From fingerling to Yukon gold, we have you covered for the best potato recipes for all occasions.
Featured Image by Michelle Nash.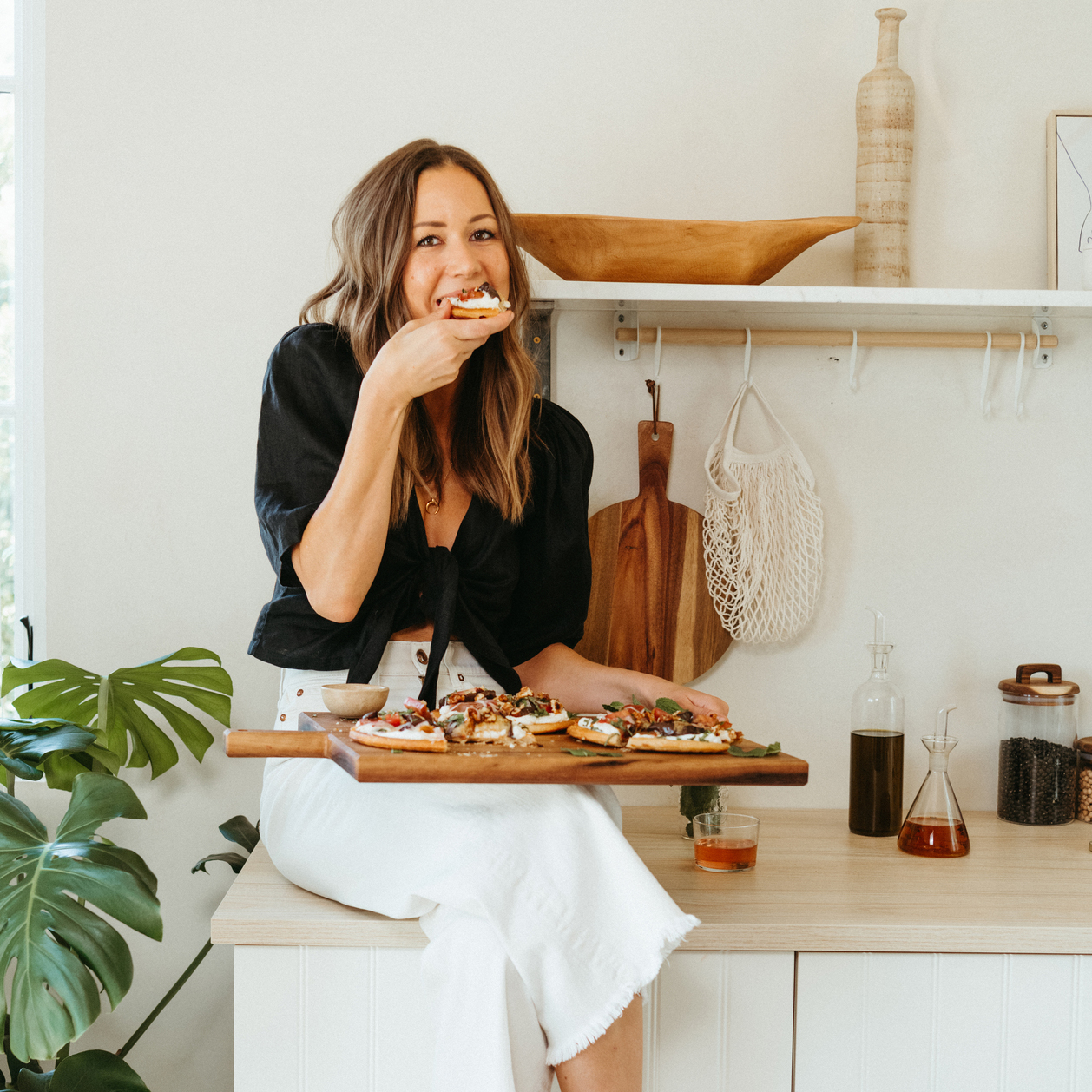 Subscribe
Our Top 10 Recipes
Sign up to receive a FREE E-BOOK of my top 10 most popular recipes of all time!
Thanks for Signing Up!
Oops!
Looks like you're already signed up or your email address is invalid.
Oops!
Looks like you unsubscribed before click here to resubscribe.
The Best Potato Recipes for Every Meal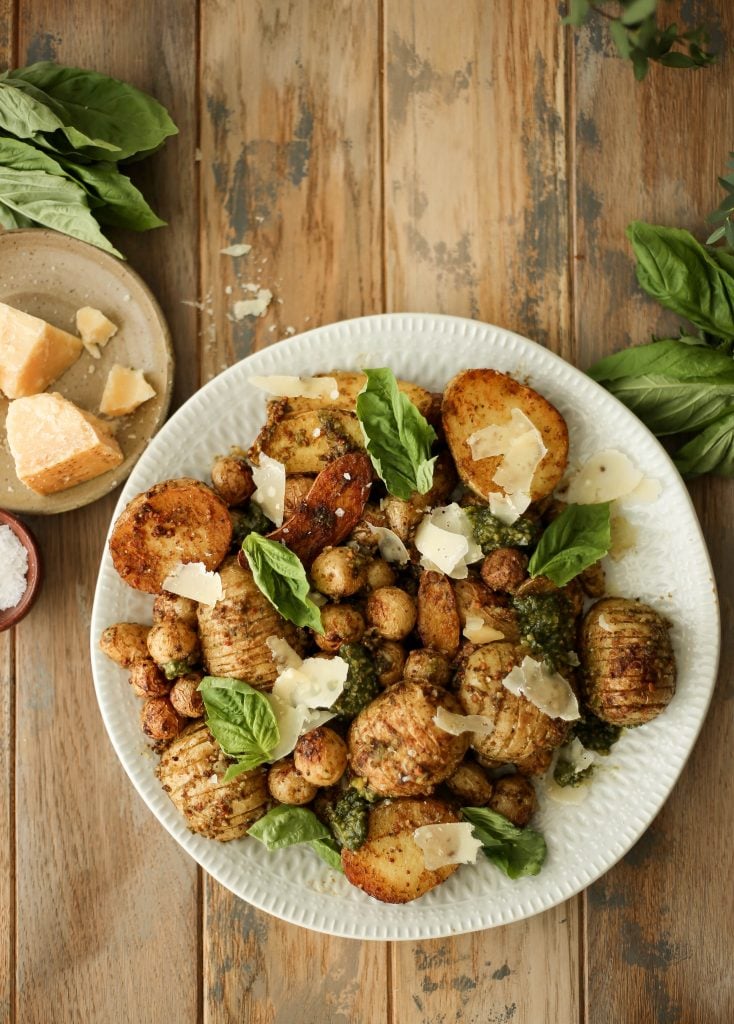 Why We Love It: Roasted potatoes are one of the simplest ways to enjoy all that potatoes have to offer, and these Pesto Parmesan Potatoes bring a unique twist to the classic cooking style. Whether you serve as a complement to your main dish or eat these straight from the pan (no judgment), these soft and flavorful potatoes may just become a staple on your weekly menu.
Hero Ingredient: Make your own or pick it up from the store, but pesto is essential.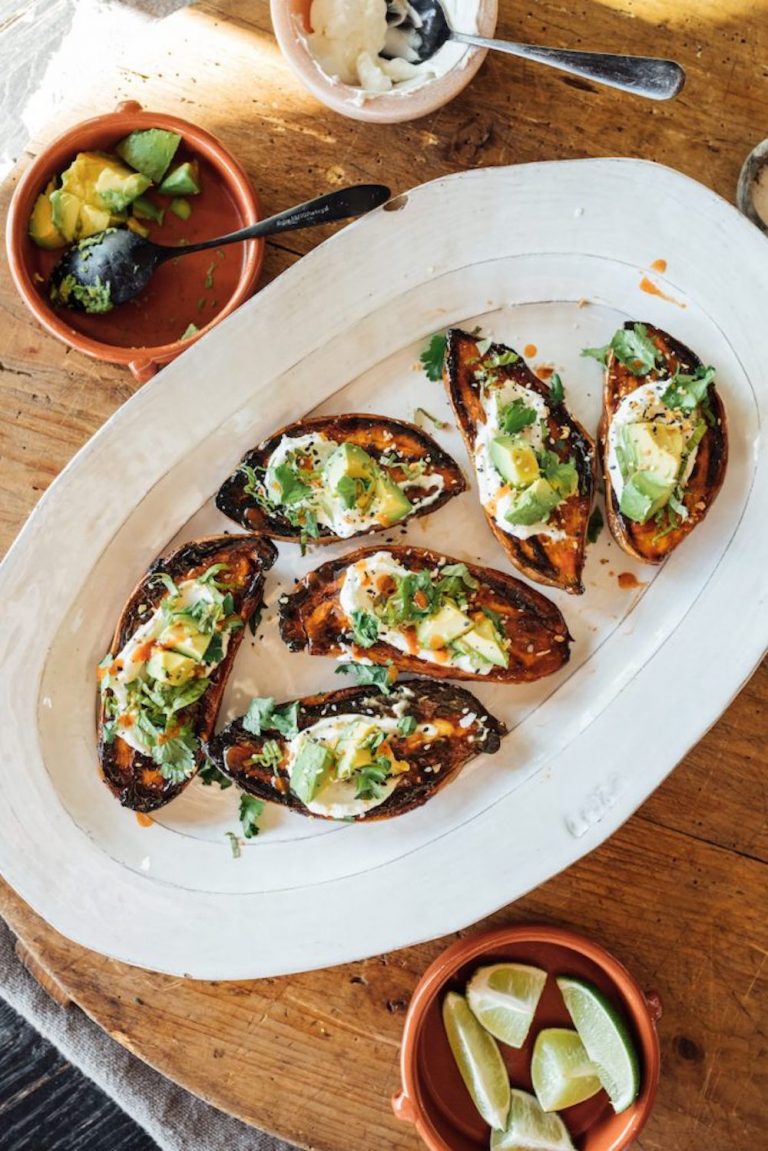 Why We Love It: I've always been a sweet potato girl, and I'm in good company—all of us at Camille Styles are obsessed. They're a great source of nutrients like vitamin A and they're lower on the glycemic index than white potatoes. This recipe couldn't be easier to incorporate the great qualities of a sweet potato with brilliant flavors like yogurt and herbs.
Hero Ingredient: The tanginess of Greek yogurt is a go-to for balancing sweeter flavors.
Why We Love It: If you, like myself, can't get enough of sweet potatoes, these sweet potato crostini are exactly what you're looking for. They're a perfect (and healthier!) twist on a traditional crostini, eliminating the bread, so you won't find yourself stuffed while still getting to enjoy savory toppings like goat cheese and smoked salmon.
Hero Ingredient: The toppings are what make these crostini so unique. We recommend anything from honey to pomegranate seeds, but it's really whatever your heart desires.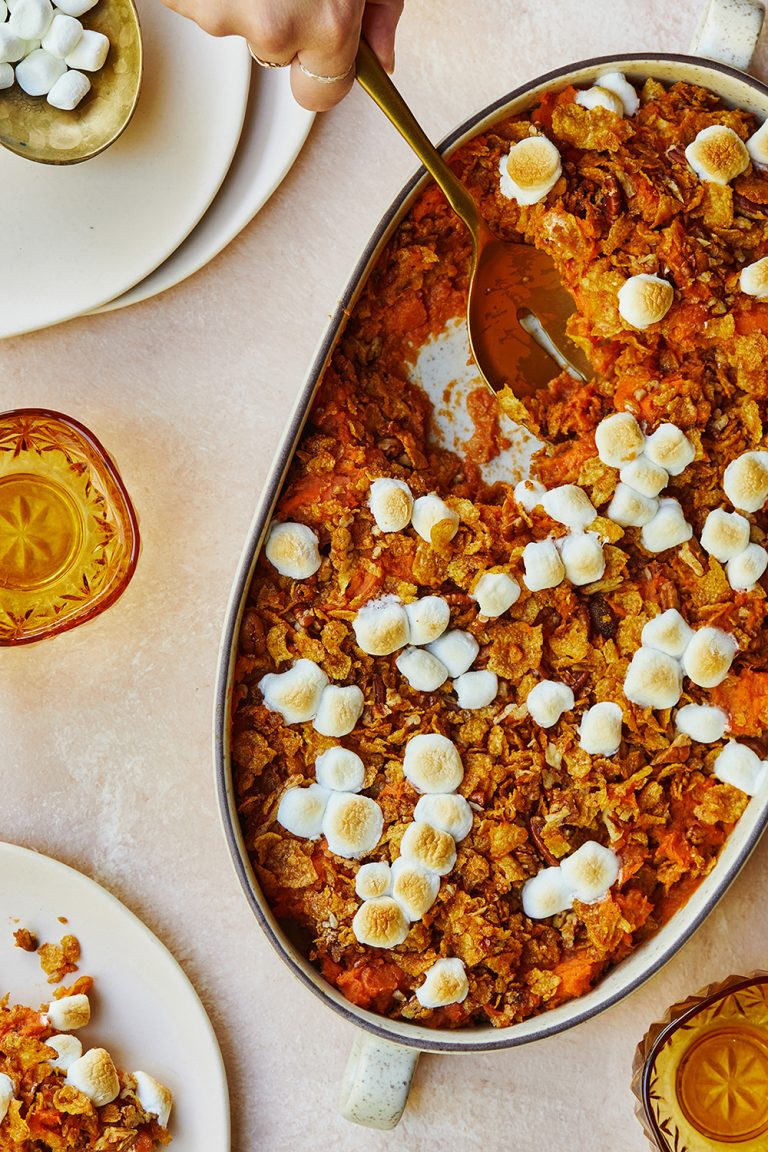 Why We Love It: Sometimes you just need cozy fall vibes no matter the time of year. For whenever the craving strikes, this recipe has you covered. The cornflakes' crunchy texture and the sweetness of the brown sugar deliver a combination I never knew I needed. But suddenly, I can't get enough.
Hero Ingredient: This recipe wouldn't be whole without the nostalgia that comes with the crunch of cornflakes.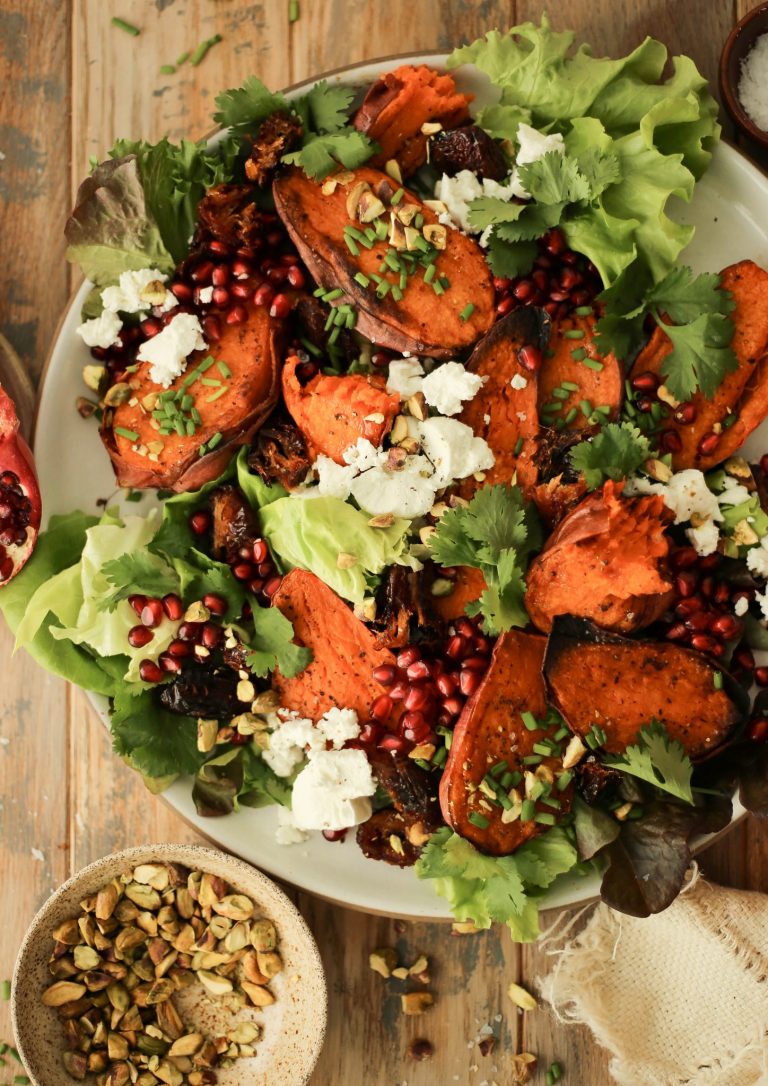 Why We Love It: Let's face it, not everyone gets excited when they see a table salad during a holiday party or weeknight dinner. But this recipe? A catalyst for change. With a burst of flavor from the pomegranate seeds and a zingy honey and lemon dressing, you'll catch everyone off guard (in the best way possible).
Hero Ingredient: The lemon is what really makes this dressing stand out.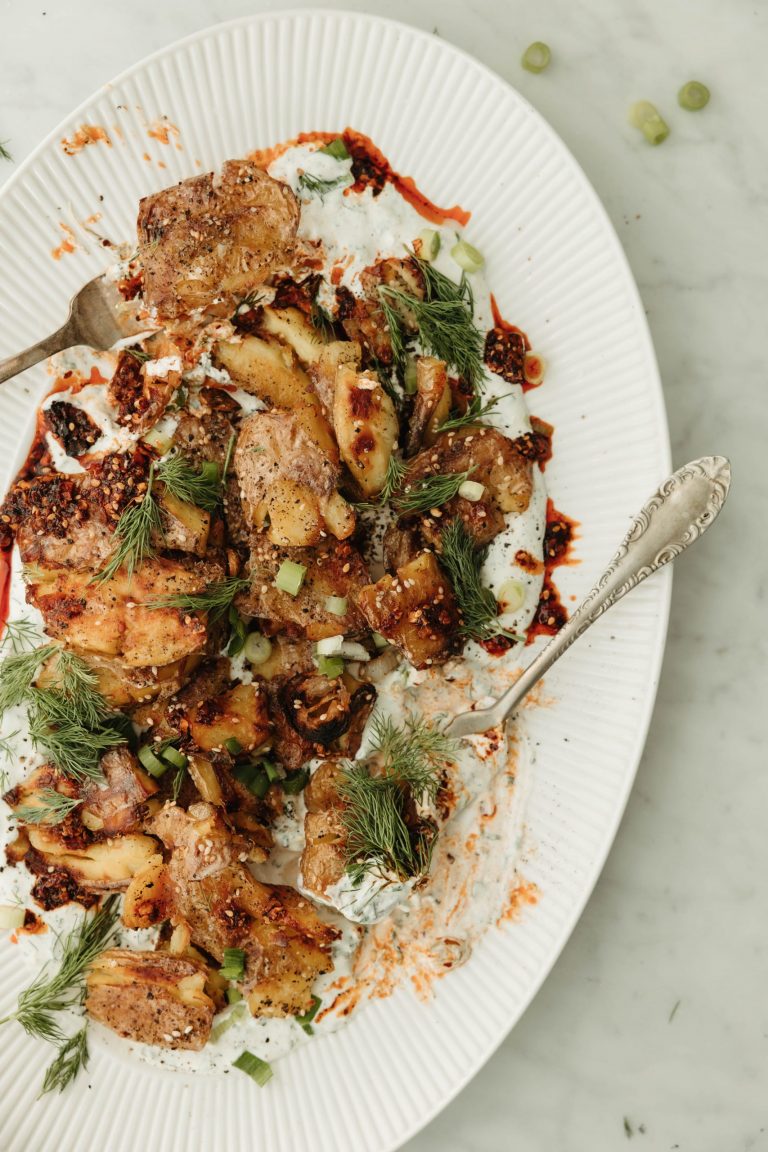 Why We Love It: The perfect cross between mashed and fried potatoes, this recipe has it all. Not only that, but fingerling potatoes are a breeze to make. We love serving these with herbs and sour cream for the perfect contrast between the rich flavor of the potatoes.
Hero Ingredient: A drizzle of honey makes for a game-changing topping.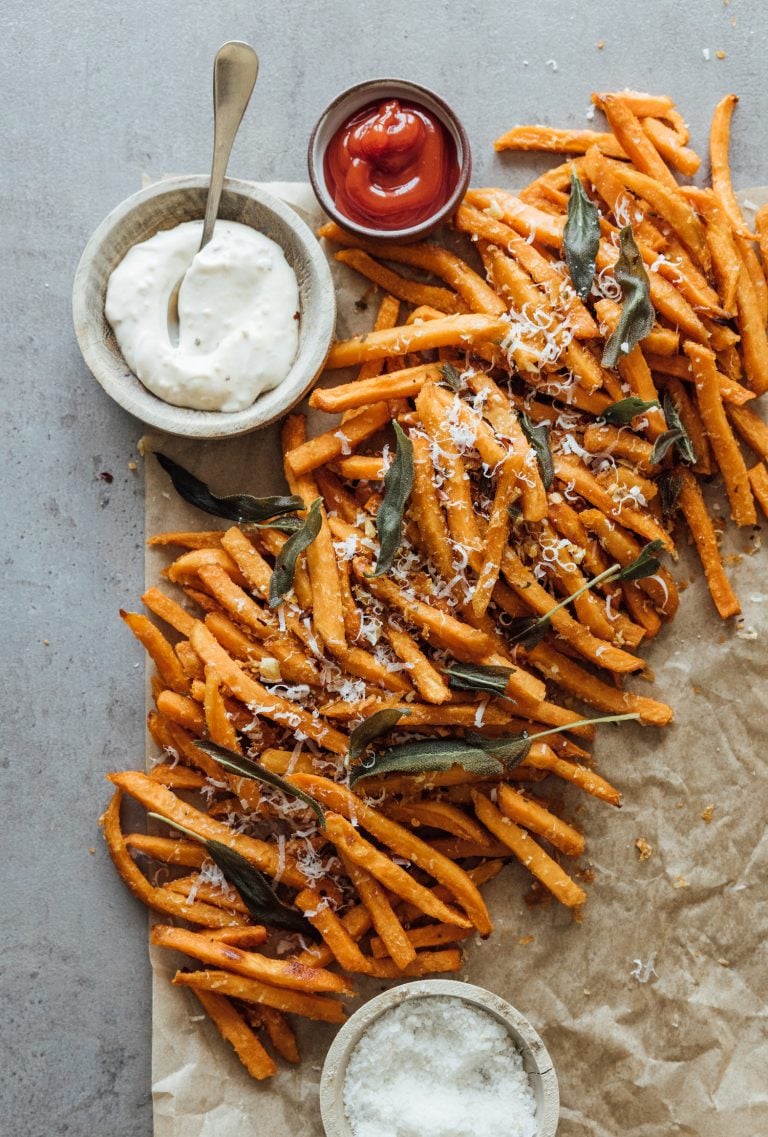 Why We Love It: There's no shame in picking up a frozen bag of sweet potato fries to pair with any entrée when you can elevate them with toppings like fried sage and garlic aioli. From steak to salmon, these fries will up-level any main dish.
Hero Ingredient: Fresh parmesan creates a subtle richness that makes these fries perfection.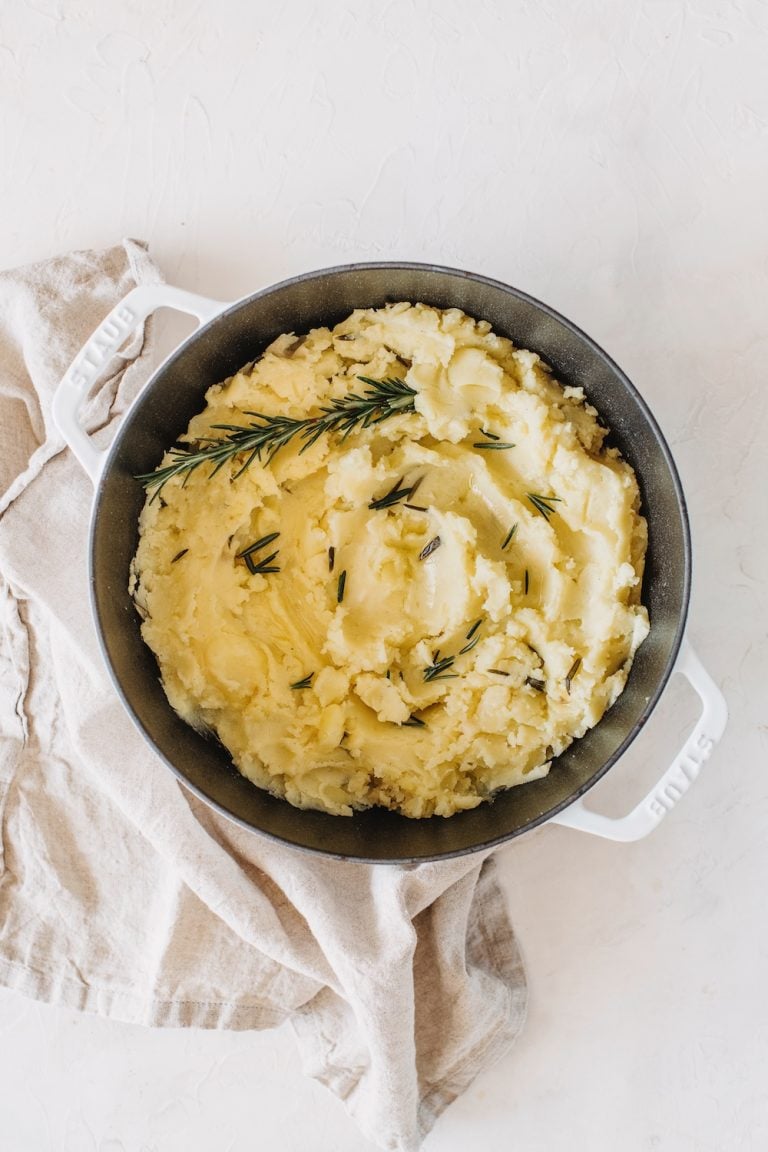 Why We Love It: Who doesn't love a good make-ahead meal? (Especially when that meal involves potatoes). The Yukon potatoes' natural texture is creamy and soft, meaning that olive oil is all you need to create the perfect vegan snack or side.
Hero Ingredient: We love the added freshness of rosemary sprigs to spice up these spuds.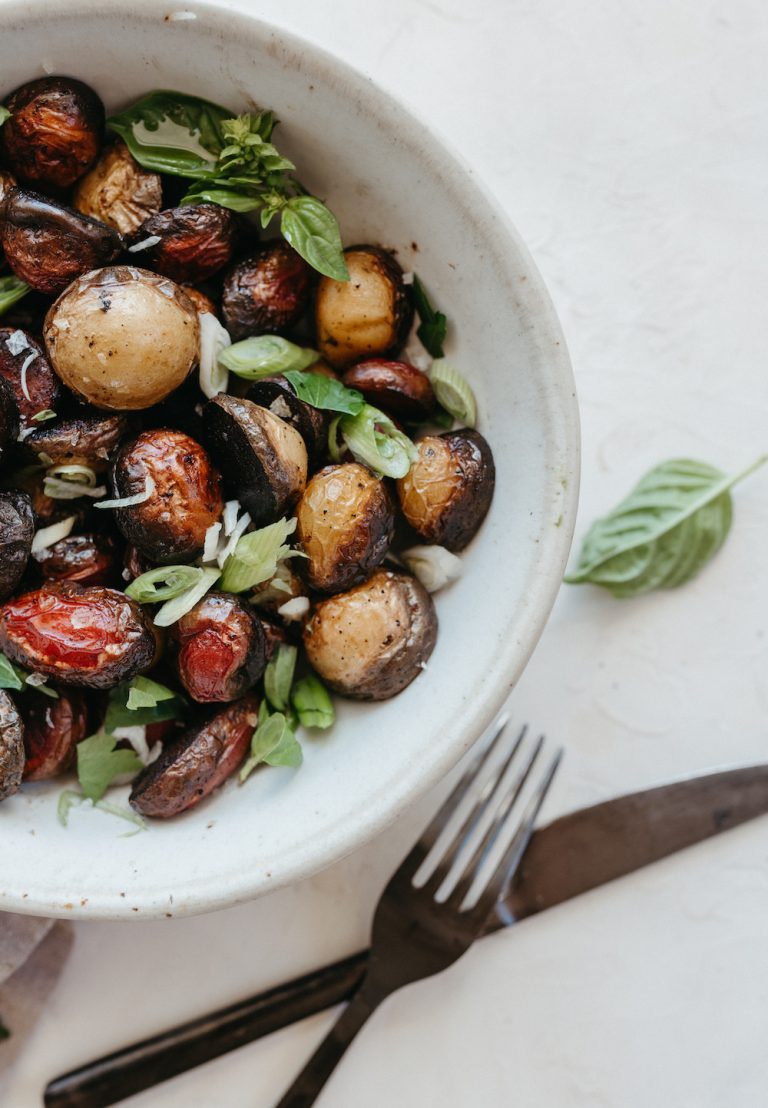 Why We Love It: Salt and vinegar are a flavor combination we all know and love, so why not add it to a food we all know and love? When baking, ensure you have adequate room (and patience) for these potatoes to get the perfect crispiness.
Hero Ingredient: Salt and vinegar, not one or the other. Together they create the crispy potatoes of your dreams.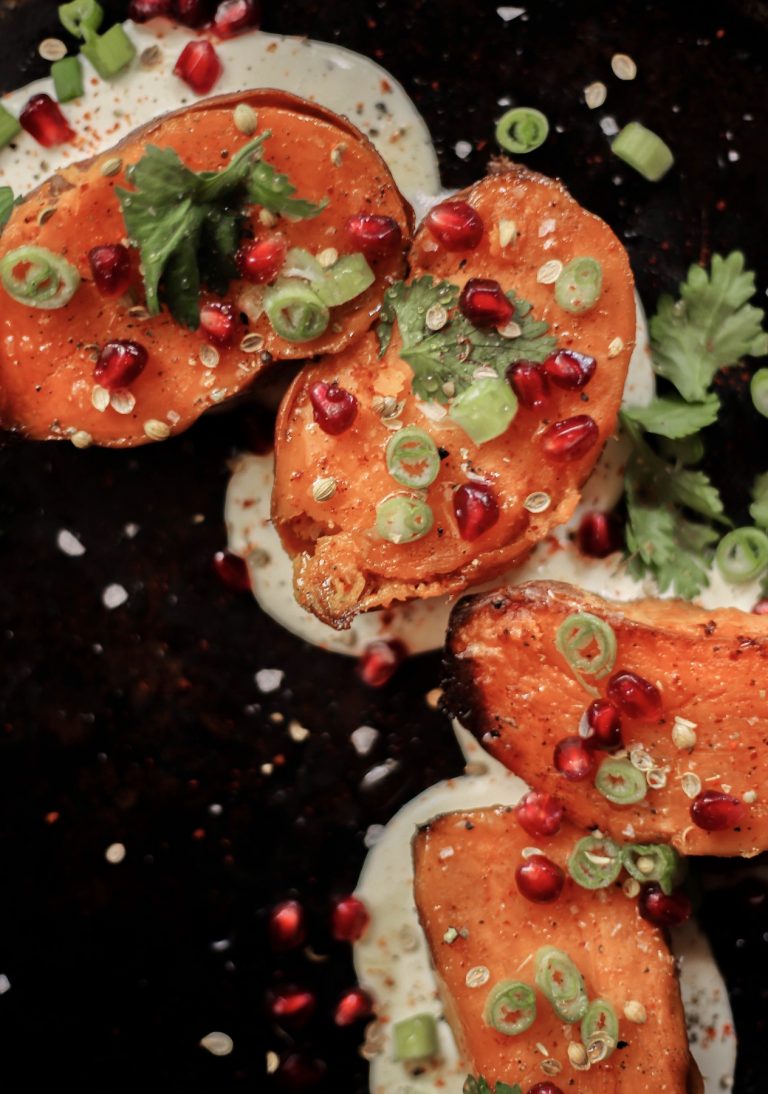 Why We Love It: Hot honey was one of my favorite food trends to come out of 2022. And by all means, I'm bringing it into 2023. This recipe takes sweet potatoes in all their glory and pairs them with the richness of feta to create one of the best roasted potato recipes out there.
Hero Ingredient: If I haven't emphasized it enough, hot honey.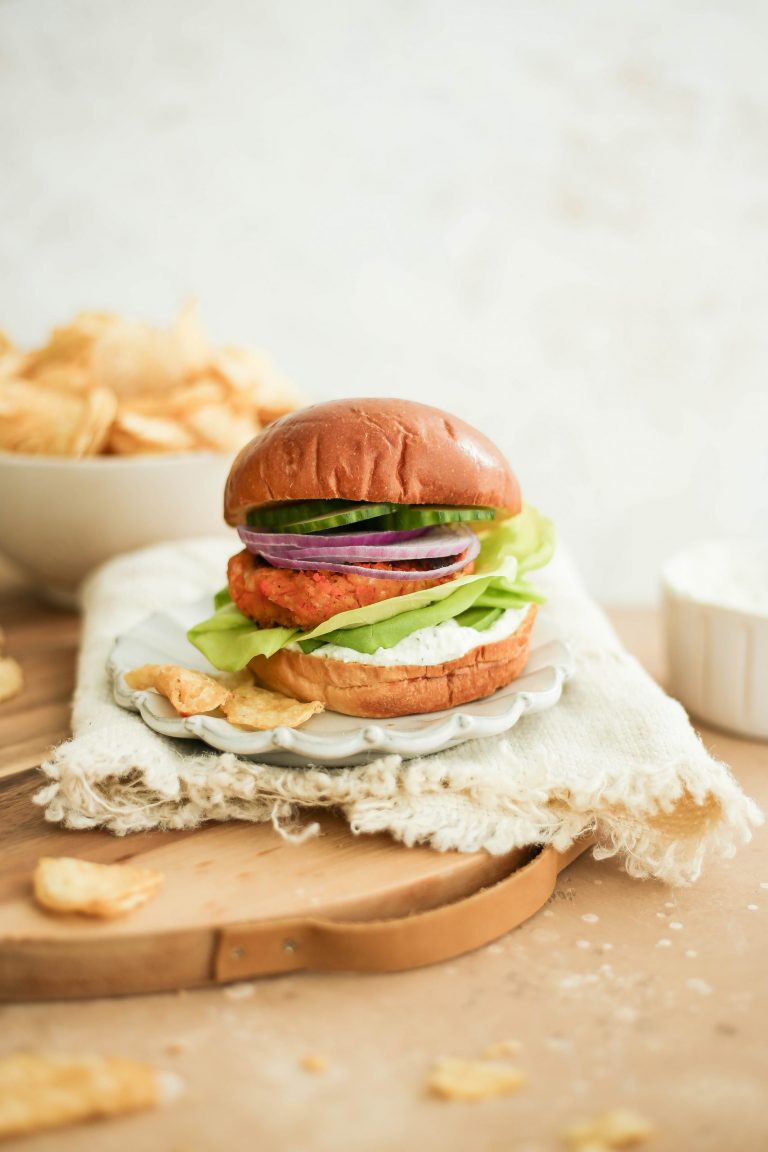 Why We Love It: I bet you've never tried a sweet potato burger, but now is your chance! These burgers are the perfect spring sandwich that's light, delicious, and packable for an afternoon picnic.
Hero Ingredient: Chili powder adds an addicting kick to these patties.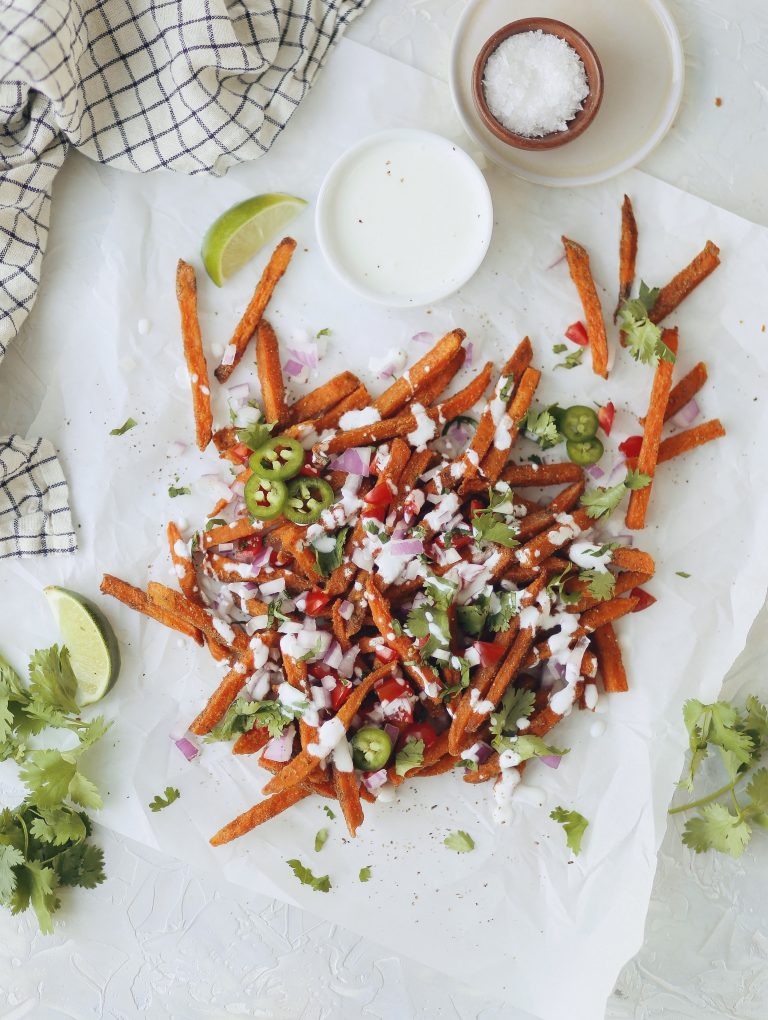 Why We Love It: This healthier take on samosa chaat is brilliant and irresistible. Our Food Editor Suruchi created this spicy and savory recipe that uses chaat masala to create a quick snack that will satisfy your taste buds.
Hero Ingredient: The chaat masala spice blend used in this recipe may just become a staple item in your pantry.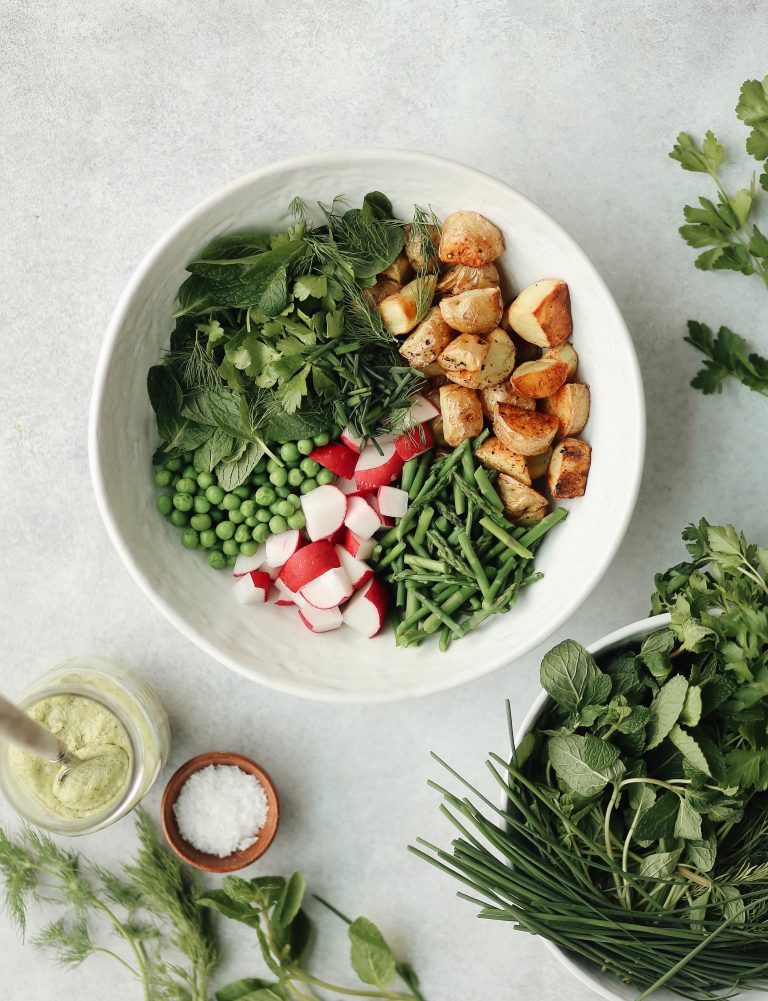 Why We Love It: Fresh spring dishes are beautiful and often contain healthy and filling ingredients to keep us feeling our best. Add roasted potatoes to a bed of healthy greens and vegetables and drizzle with a tahini-based dressing to spice up that weeknight salad (we know, they get boring).
Hero Ingredient: Tahini ties this potato salad together.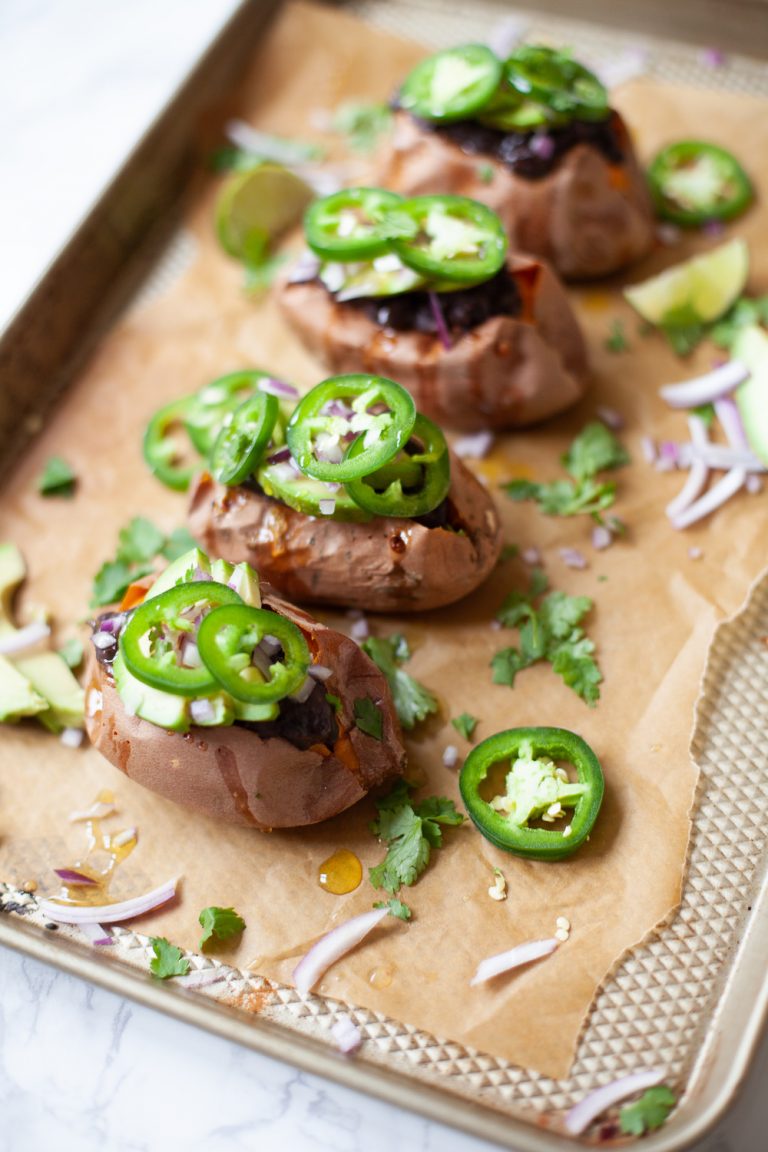 Why We Love It: Just when you thought sweet potatoes couldn't get any better, add a bit of spice and you're in a whole new ball game. A healthier (but no less tasty) take on a loaded baked potato, these stuffed sweet potatoes bring the heat in the best way.
Hero Ingredient: If you love all things spicy, fresh jalapeños are an essential topping.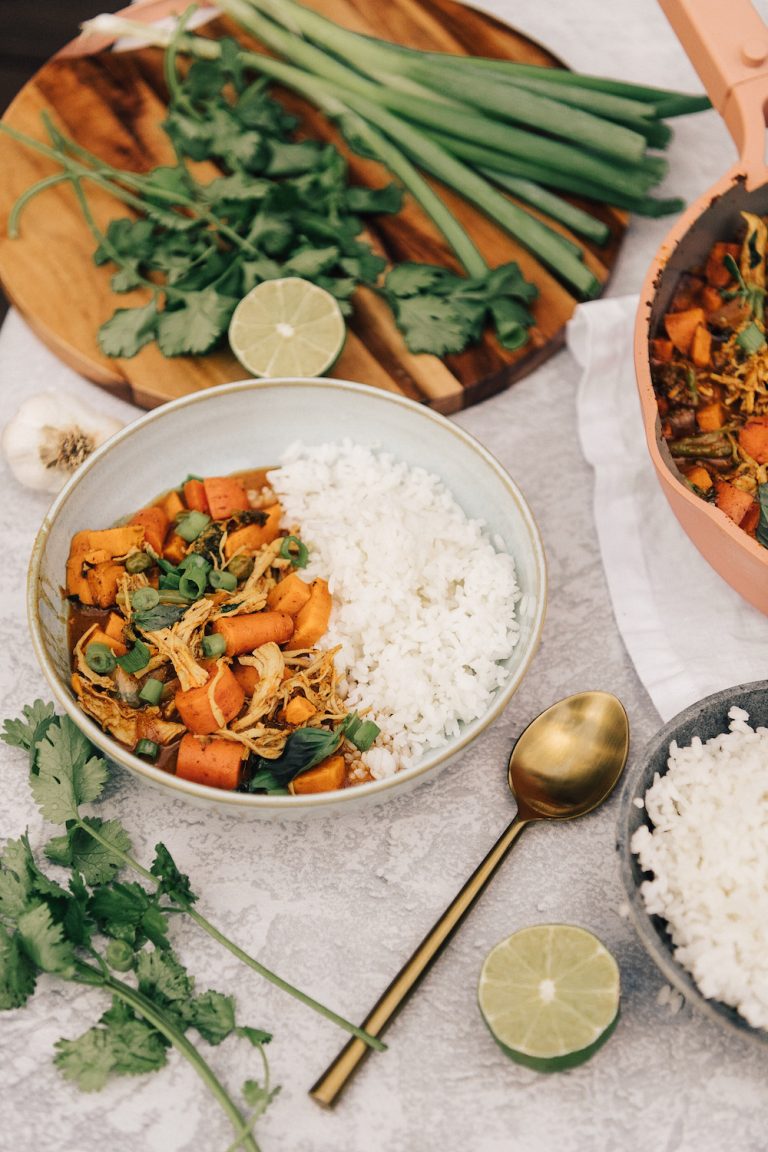 Why We Love It: Just add chicken and this one-pot coconut curry dish will become your newest weeknight staple. There are so many flavors going on here, and every one of them stands out uniquely.
Hero Ingredient: The sweet potato is truly what brings the perfect sweetness to this recipe and makes it the ultimate comfort dish.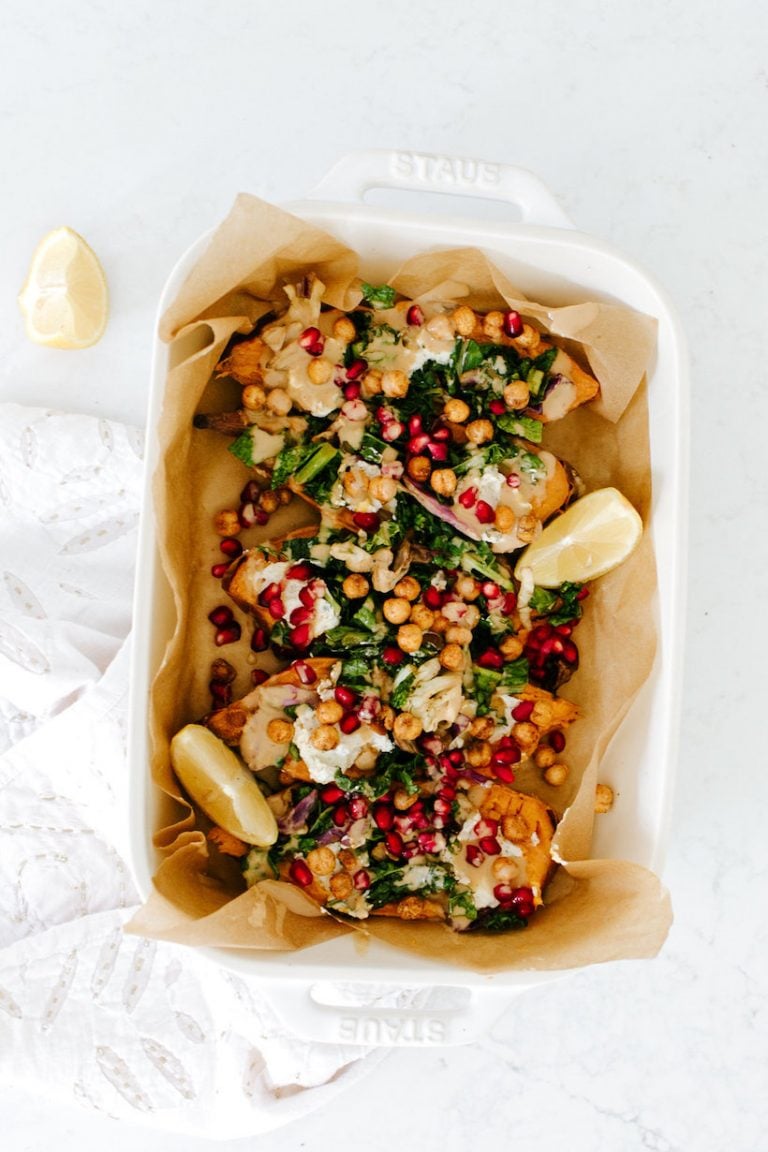 Why We Love It: These stuffed sweet potatoes are simply gorgeous. This recipe combines such unique flavors and textures, such as chickpeas and tahini, to make for an easy side dish or delicious entrée.
Hero Ingredient: Crumbled goat cheese is always a yes from me.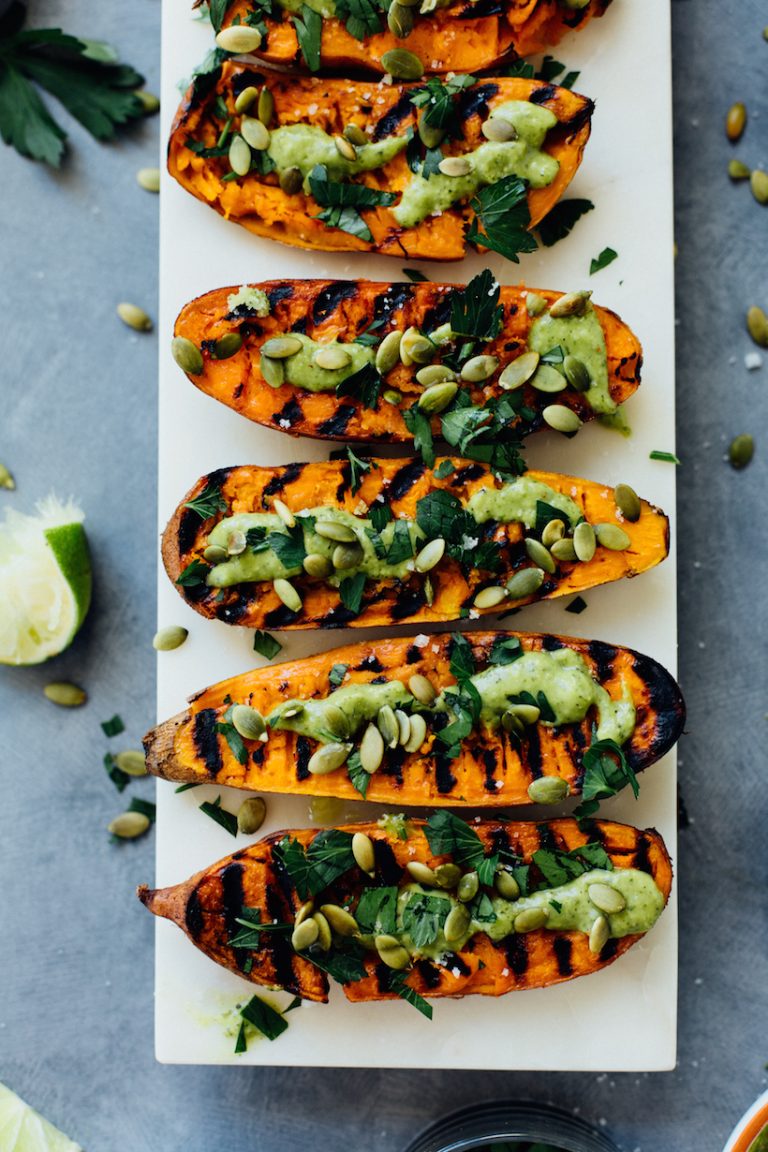 Why We Love It: Just like the smashed fingerling potatoes, these smashed sweet potatoes are everything you've been searching for as the perfect side dish. The chimichurri in this recipe uses bright and fresh flavors to contrast the sweet potatoes' natural warmth.
Hero Ingredient: Pumpkin seeds are the best topping for must-have texture and flavor.