Last week was a rough one for the bulls. In fact, it was the worst week for the S&P 500 (SPY) so far in 2023… as every financial news site mentioned again and again. So this is obviously the start of the next leg lower… the major capitulation everyone has been waiting for… right? Read on to find out why I disagree with that.
(Please enjoy this updated version of my weekly commentary originally published February 27th, 2023 from the POWR Growth newsletter).
It's been two weeks since our last commentary check in, and a lot has happened in the meantime.
Before I get into why I disagree with the idea that this is the start of the next leg lower, let's revisit some of the major events.
Over the past two weeks, we've now had three big reports all showing hotter-than-expected inflation.
Both CPI and PPI reported rising month-over-month prices, as well as annual price increases that were larger than economists had expected.
Then, last week, the Fed minutes from the February meeting were released. And a third inflation indicator (and the Fed's favorite) – the personal consumption expenditures (PCE) index – also came in hotter than anyone was expecting.
And more Fed officials publicly voiced their concerns that inflation remains too high.
All of this is bad news for the bulls. And yet…
The bulls are still hanging on. Despite selling throughout the week, the S&P 500 (SPY) managed to stay above its 200-day moving average (MA), which is a very important technical level.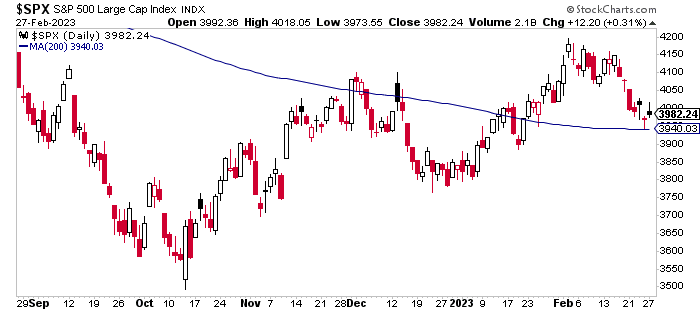 The market also closed higher on Monday, which demonstrated some impressive optimism in the face of numerous "worst week of 2023" headlines.
Earlier today, I heard someone call it a "teflon" market, and I think she's correct. Despite the bears' best efforts, none of these negatives seems to be sticking.
Every time the market picks itself back up following yet another bearish surprise, I move a little bit further away from the bear camp and a little closer to the bulls.
I still wouldn't consider myself a bull — or even a "reluctant" bull (my new favorite term) — but I'm definitely not a bear. I think I'm mostly a trend follower, and I'm not fighting this trend.
Conclusion
I'm sure bears are pulling their hair out right now. What else needs to happen before the bulls finally give up?
I don't know the answer to that. But what I do know is that the bears are getting steadily bearish again. And once all the sellers have left the market, the only direction left to go… is up.
What To Do Next?
See my top stocks for today's market inside the POWR Growth portfolio.
This exclusive portfolio gets most of its fresh picks from our proven "Top 10 Growth Stocks" strategy which has produced stellar average annual returns of +46.85%.
And yes, it continues to outperform by a wide margin even in these rough and tumble markets.
If you would like to see the current portfolio of growth stocks, and be alerted to our next timely trades, then consider starting a 30 day trial by clicking the link below.
About POWR Growth newsletter & 30 Day Trial
All the Best!


Meredith Margrave
Chief Growth Strategist, StockNews
Editor, POWR Growth Newsletter
---
SPY shares were unchanged in after-hours trading Tuesday. Year-to-date, SPY has gained 3.62%, versus a % rise in the benchmark S&P 500 index during the same period.
---
About the Author: Meredith Margrave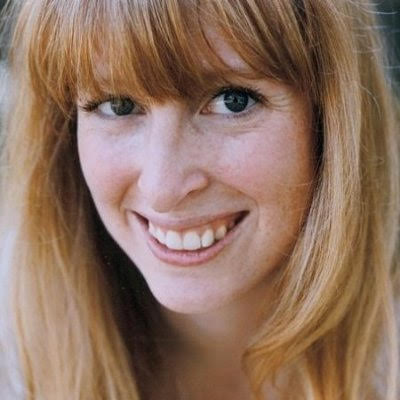 Meredith Margrave has been a noted financial expert and market commentator for the past two decades. She is currently the Editor of the POWR Growth and POWR Stocks Under $10 newsletters. Learn more about Meredith's background, along with links to her most recent articles.
The post Cautious Optimism Despite Hotter Inflation… appeared first on StockNews.com