Summer has officially launched, and with it comes some much-needed vacation time for many of us. If you're headed to the beach, you're in luck because we've rounded up some fantastic beach picnic recipes that are tailor-made for summertime fun. If you're not, these recipes make an equally delicious lunch at home or eaten at your favorite picnic site. Whatever your current situation, these beach picnic recipes are all about celebrating summer and the fabulous bonuses that accompany the season.
There are few things I love more than a sandwich on the beach. Packed in a Ziploc bag, a turkey and cheese sandwich on sourdough with a squeeze of mayo and occasional grain of sand is a delicacy in my book. Slightly warm from the sun, accompanied by a bag of salty chips, and always attracting a fan club, a beach sandwich is up there with my favorite meals.
Featured image by Michelle Nash.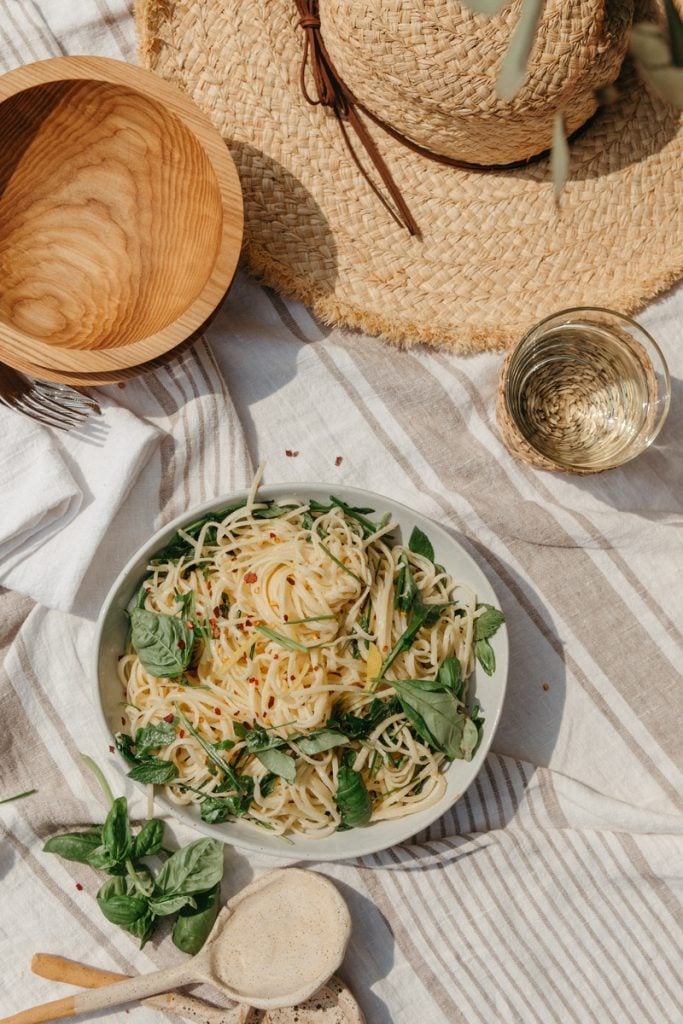 25 Easy and Delicious Beach Picnic Recipes to Savor This Summer
Is it the most delicious? Elaborate? Fresh? Absolutely not. It's all about the simplicity and the fact that you're eating a sandwich on the beach. The ambience is killer and so are the vibes, so why break up the fun by breaking for lunch? Instead, packing your cooler full of beach picnic recipes is the best way to preserve maximum sun and relaxation time. And unlike my sandwich, these recipes are a step above your typical fare so you can even feel great about what you're fueling up with.
Can't say no to that, right? To help you get there, these portable and packable beach picnic recipes will quickly become your summer staples. From sips to desserts and everything in between, we've got your packing list ready to go. All you have to do is sit back, relax, and reach into the cooler when the clock strikes picnic.
Drinks Beach Picnic Recipes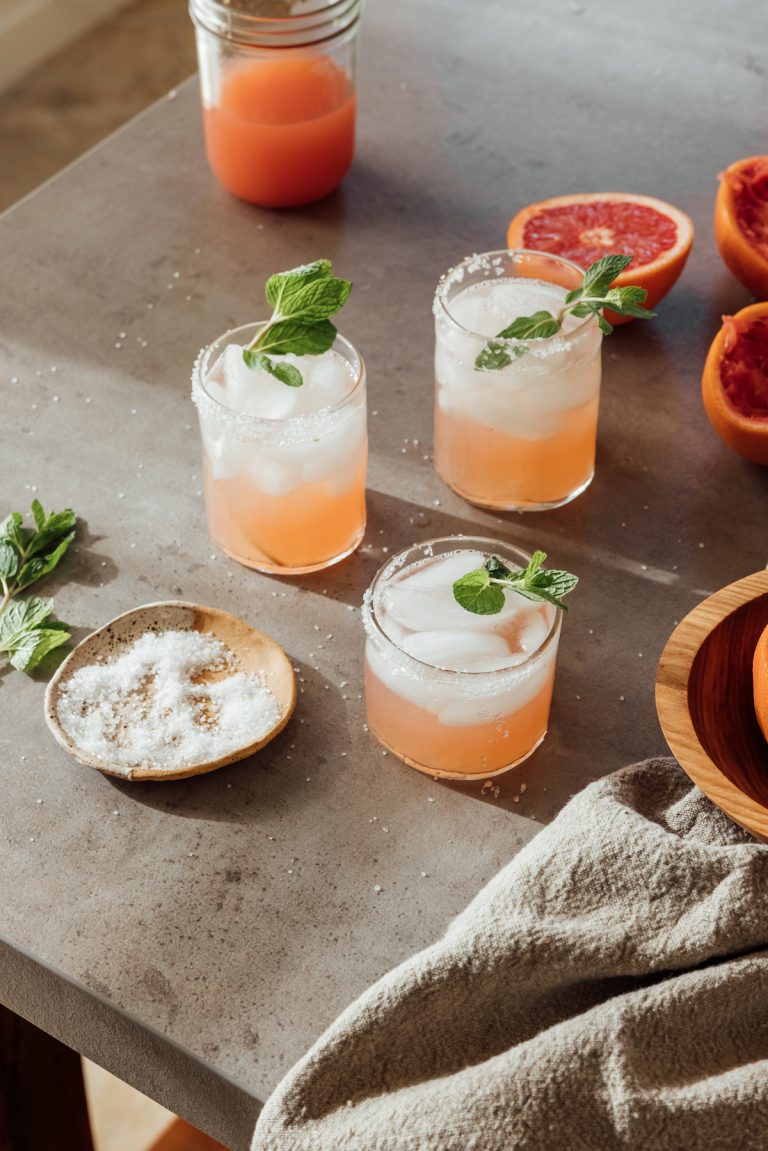 Why We Love It: The most tart and refreshing sip, this grapefruit salty dog cocktail is perfect for beach picnicking. In fact, if you batch the cocktail, you can sip on this one all day long. For the core mix, you'll start by dry-shaking fresh grapefruit juice, vodka, and agave. Then, fill a glass with ice, pour over the cocktail mix, and top with grapefruit sparkling water. It's the perfect lip-puckering refresher.
Hero Ingredient: Alongside your mix, I'd recommend packing lots of grapefruit slices to snack on while you sip.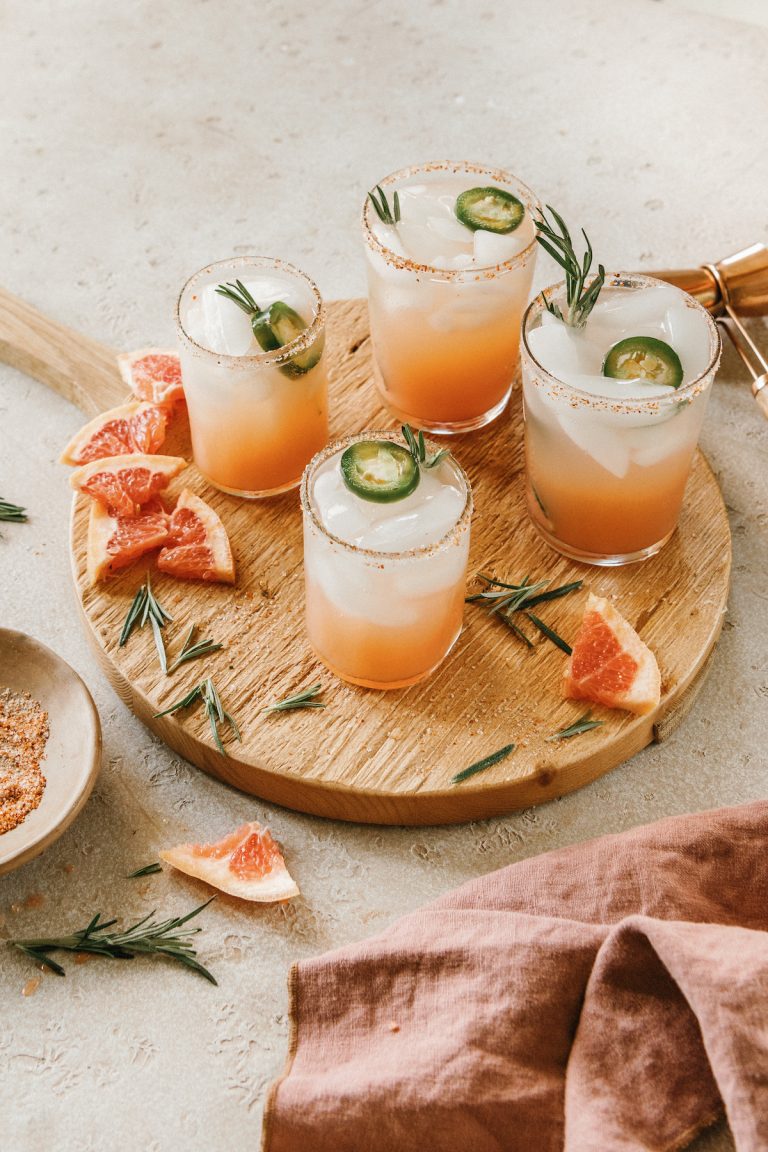 Why We Love It: Sticking with grapefruit, but venturing into heavier cocktail territory, this spicy mezcal paloma might become your new favorite. It celebrates a unique mix of flavors that all seem to complement each other. It's tart, spicy, smoky, and just a tiny bit sweet. Again, you'll want to batch this one for beachside sipping, so be sure to save the sparkling water for serving time.
Hero Ingredient: The chili salt is this drink's kicker. It's special enough to construct a cocktail rimming station by your cooler. You won't regret it.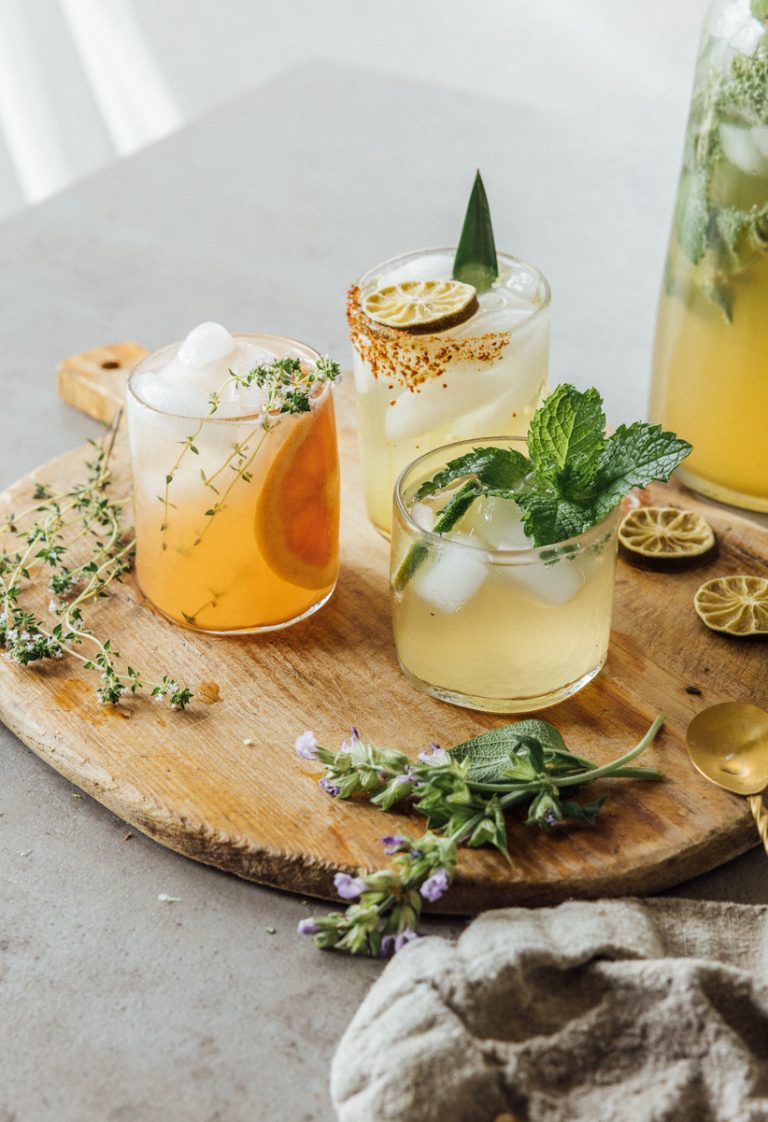 Why We Love It: Your typical, lovable Moscow mule, but with a twist. This kombucha Moscow mule infuses fizzy, fermented, and flavorful elements into a fan-favorite cocktail that you can't go wrong with. The basic elements are vodka, lime juice, and agave, with ginger kombucha to top things off. Pack your 'booch separately for a fizzy sipper each time.
Hero Ingredient: Garnish with a lime wedge and fresh mint for lots of sensory overload (in a good way). And be sure to give that mint a smack before swirling it in. It wakes up each exciting aroma.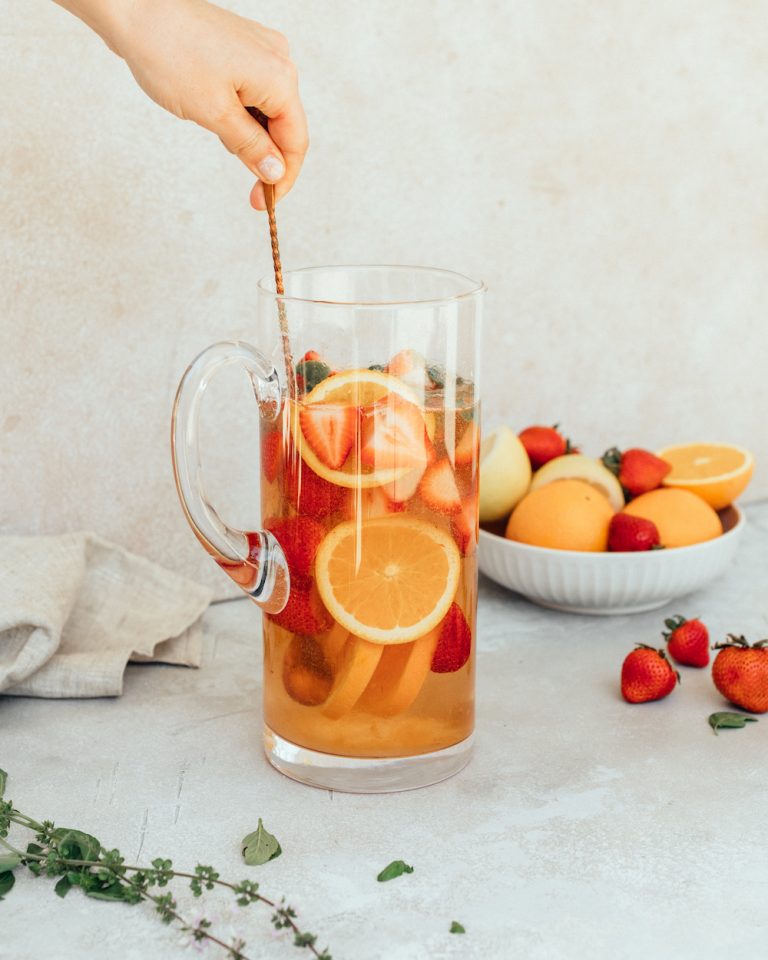 Why We Love It: A bottle of good rosé, fresh herbs, seasonal fruits, and bubbly water are all you need to bring this festive sangria to life. The best part? This cocktail literally makes itself. All you have to do is mix everything up the night before and let it hang out in the fridge for a bit. The fruit flavors get acquainted with the Grand Marnier for a refreshing sensation with each sip. Be sure to save your rosé and sparkling water for serving time—that way, each glass is fresh as can be.
Hero Ingredient: Fresh herbs to top each glass? Game changer.
Appetizer Beach Picnic Recipes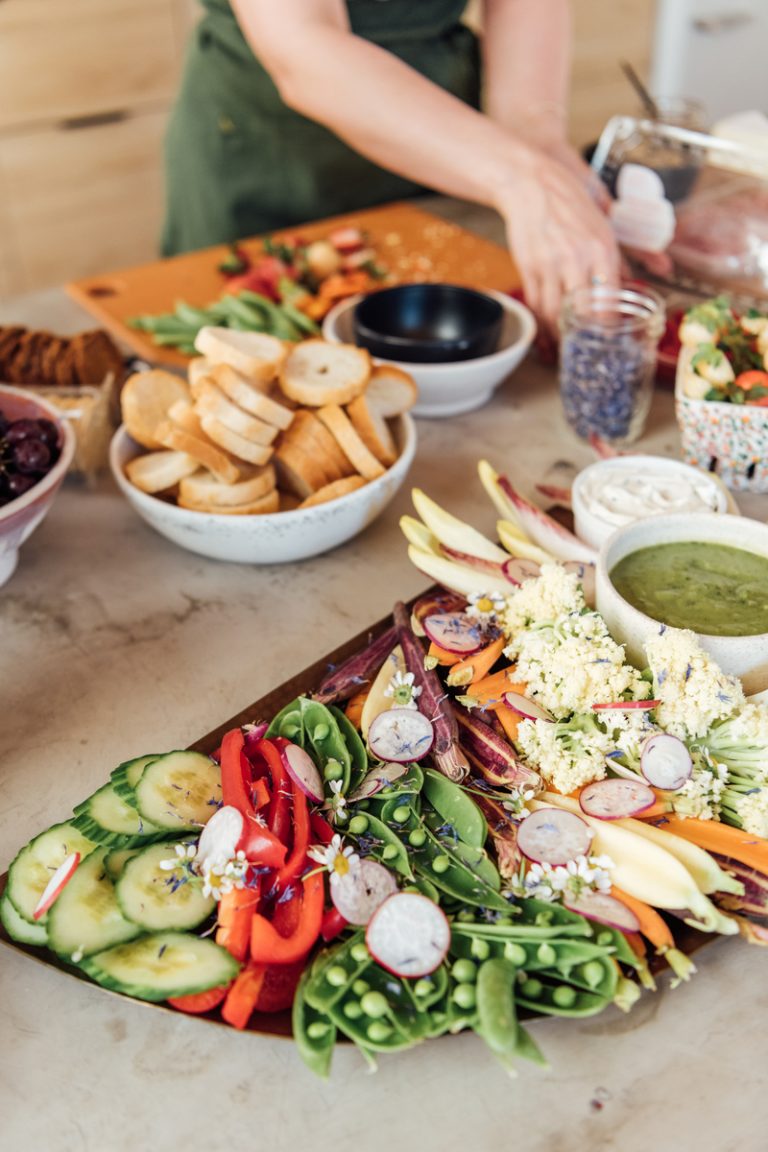 Why We Love It: Second to a beach sandwich is a beach crudité. There's nothing quite as refreshing as snacking on a few crunchy veggies to cool you down from the hot sun. And when there's some kind of dip involved? Game over. You can find me hunched over this one until further notice. The combination of crisp seasonal veggies and green goddess dressing is so delicious that you might forget it's totally good for you.
Hero Ingredient: Blend up your green goddess in advance! It'll keep for about five days in the fridge, so you can prepare it beforehand. That way, all you've gotta do is assemble the veggies.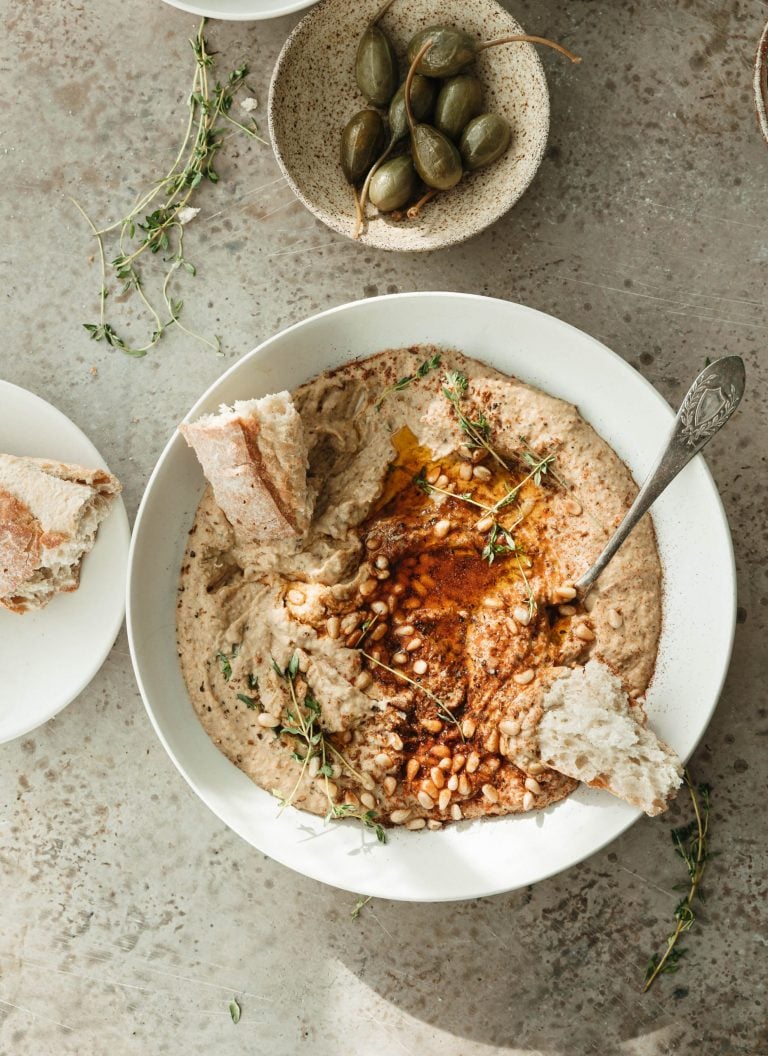 Why We Love It: Eggplant, garlic, creme fraiche, tahini, lemon, and a slew of spices are all you need to bring this picturesque eggplant dip to life. The hardest part is waiting for the eggplant to roast so it can extract lots of flavor and shed its skin. Once it's cooled, all you have to do is scrape it into a food processor and blend it up with all the other ingredients. It's creamy, smoky, and all kinds of delicious.
Hero Ingredient: The spices in question are smoked paprika, toasted cumin, fresh thyme, salt, and pepper. These create the perfect savory smokiness.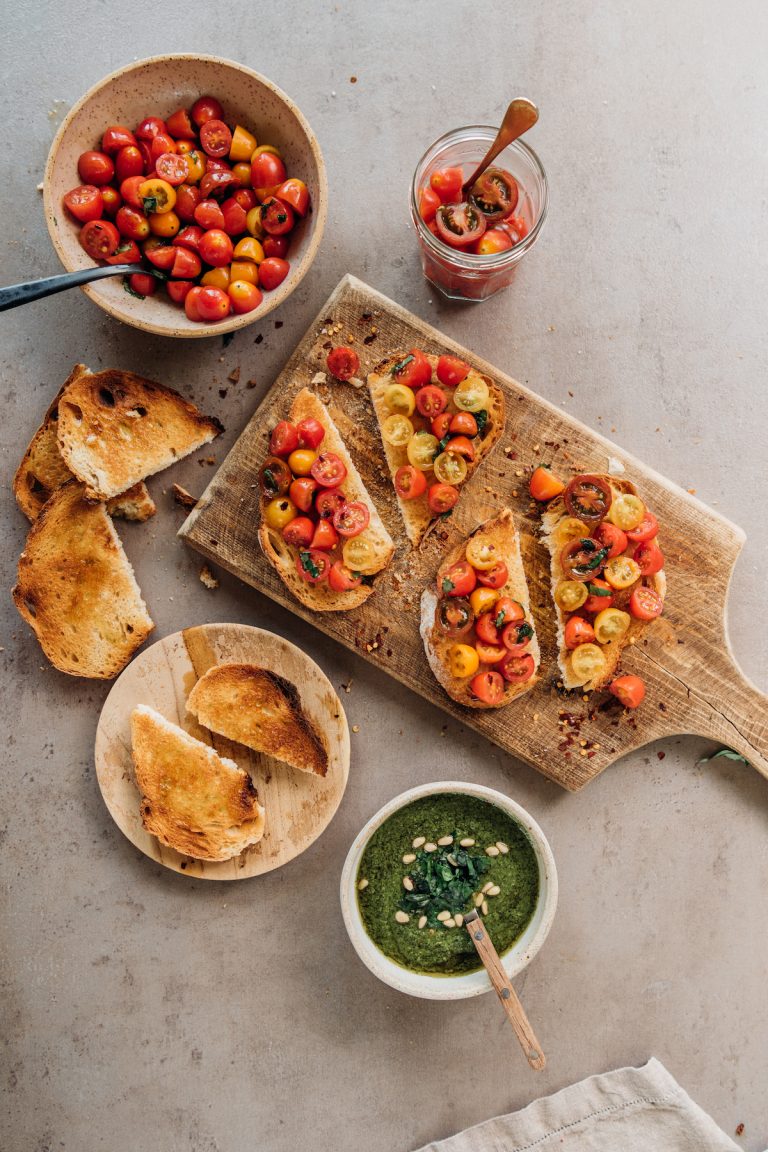 Why We Love It: Bruschetta is fun because it can pass equally as a snack or a meal. Or, it can be a snack that you turn into a meal. The possibilities are endless. However you slice it, this classic bruschetta is absolutely bursting with fresh flavors. Ripe summer tomatoes meet good olive oil (Ina Garten, we feel you), balsamic vinegar, and fresh basil to create the most delicious sourdough topper. It's a beach staple.
Hero Ingredient: Hero method—be sure to properly pack your bread. Instead of stacking it in a Ziploc bag where it might go limp, fold it up in foil instead. This way, it can keep its toasty integrity and provide a proper foundation for an amazingly delicious bruschetta.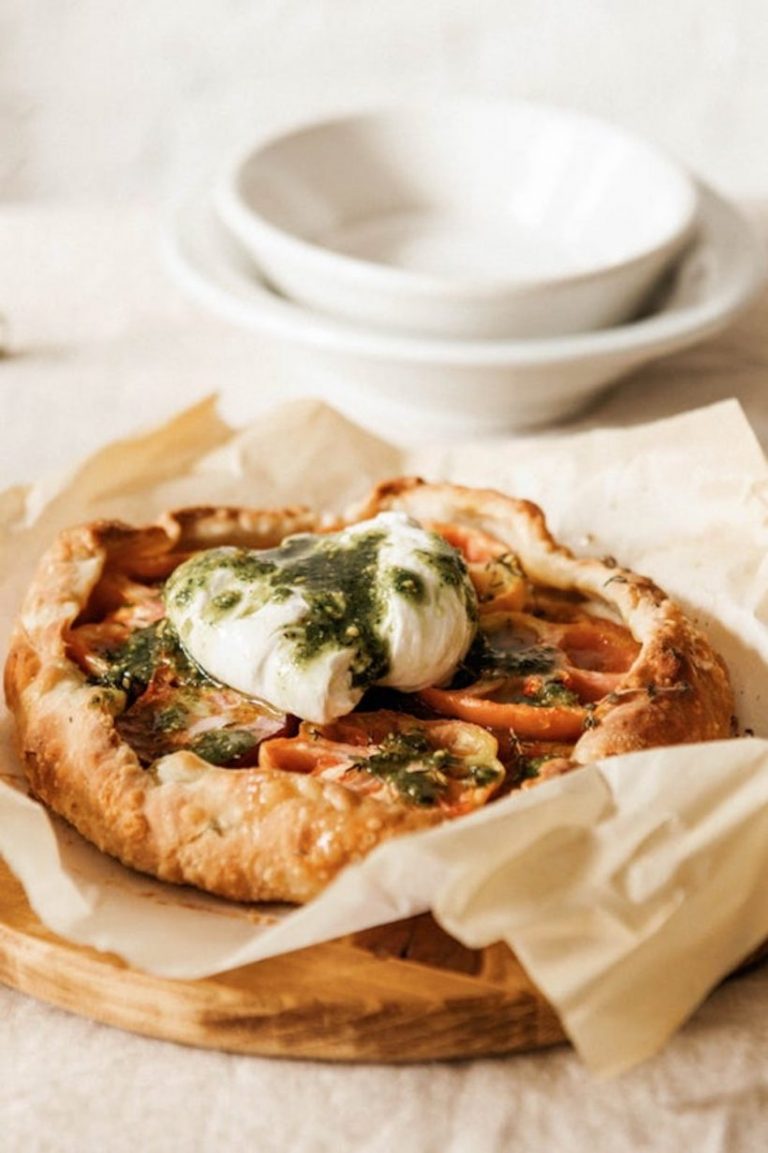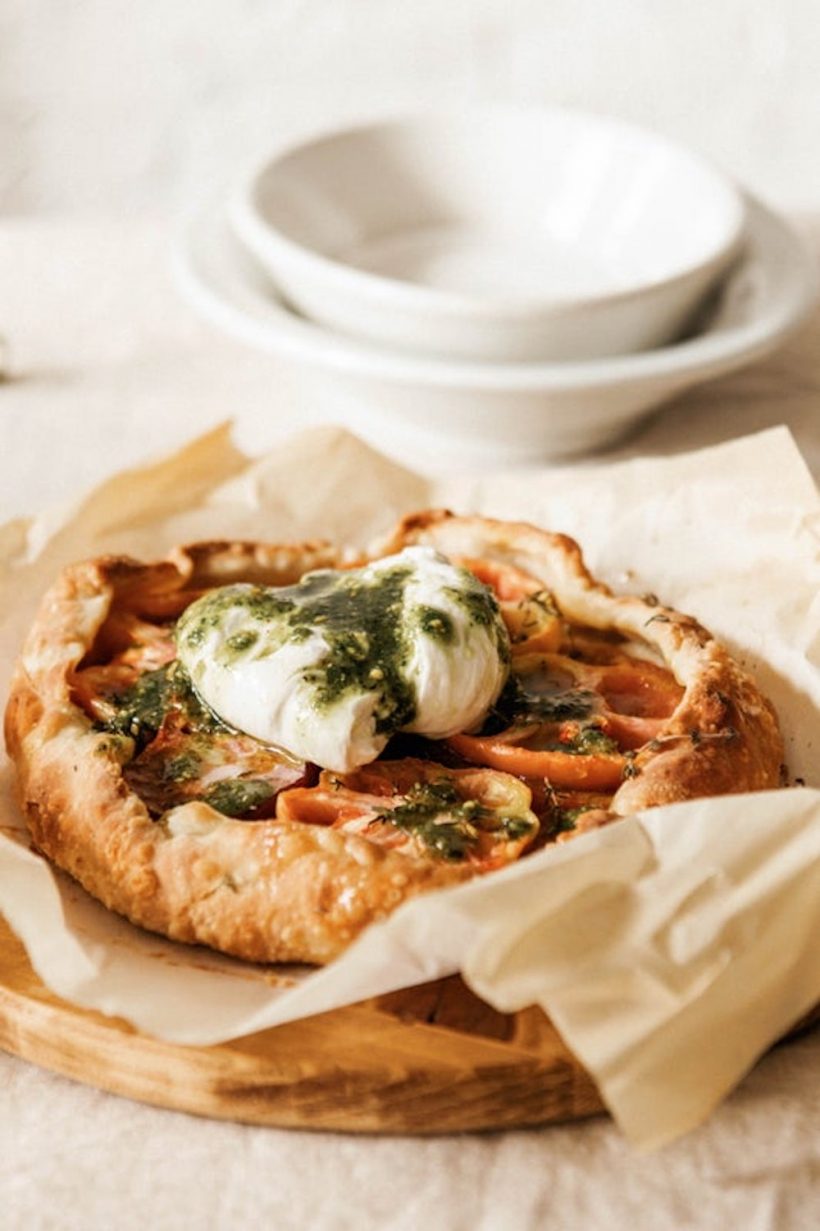 Why We Love It: Juicy summer tomatoes and flaky dough are a match made in heaven, to put it plainly. There's nothing like biting into a ripe tomato seasoned with flaky salt and freshly cracked pepper—and when it's coupled with buttery pastry? Game over. This simple tomato and burrata galette is the perfect picnic pairing to pack away in your beach bag.
Hero Ingredient: Burrata… that's all.
Salads and Sides Beach Picnic Recipes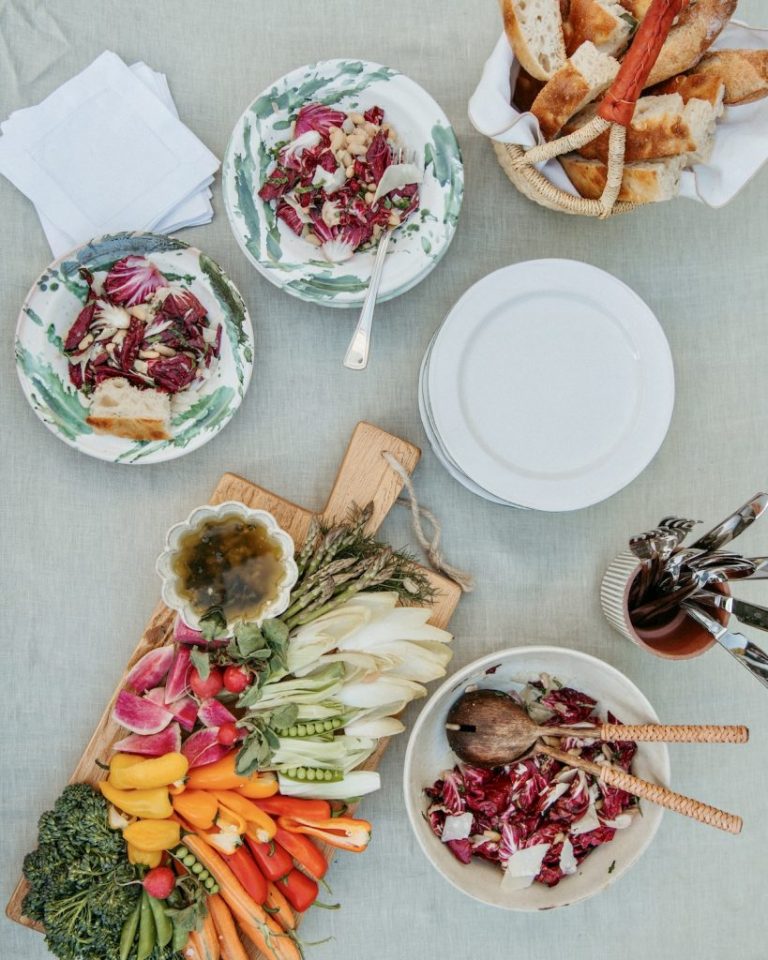 Why We Love It: Creamy white beans combined with bitter radicchio and giant parmesan shavings is just what you need to cap off your beach day. It's simple to pack and even simpler to savor. Not only do you have the gorgeous beans, but lemon zest and juice put a little pep into the mix. With a generous dose of olive oil and chives, this salad is a real winner.
Hero Ingredient: The ingredient list is on the short side, but this one packs so much flavor. IMHO, it's all thanks to that salty parm.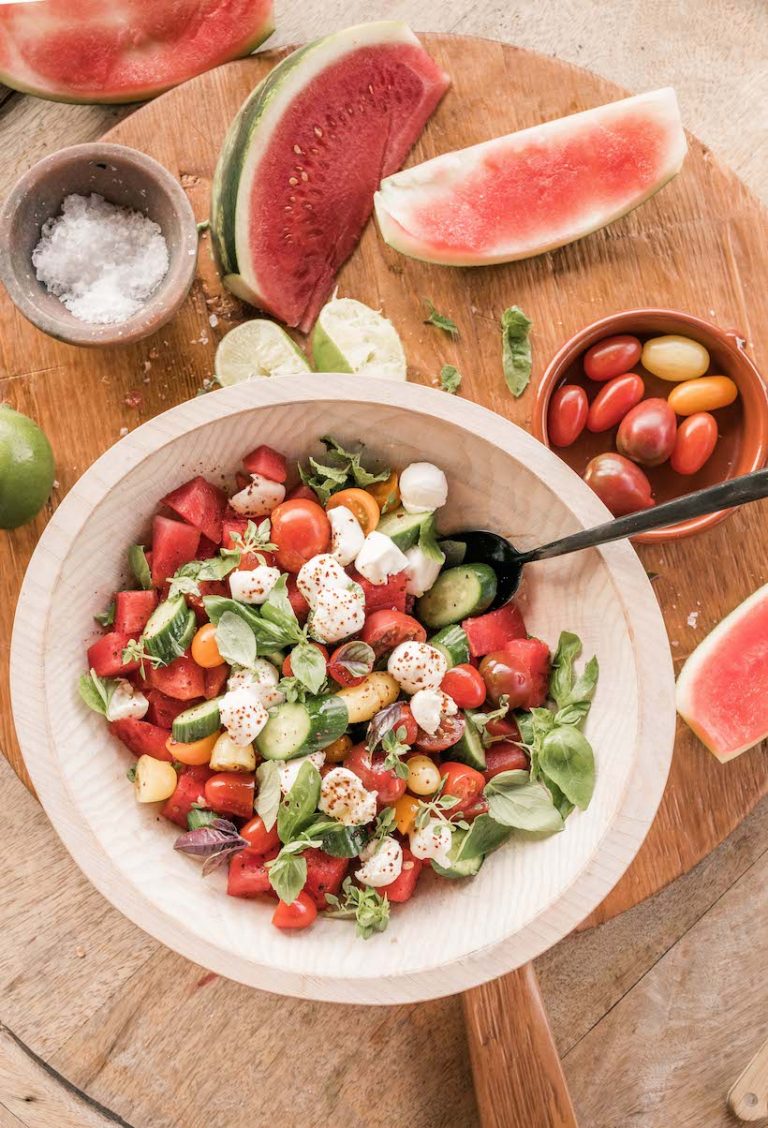 Why We Love It: Bursting with summer-y goodness, this watermelon and tomato caprese salad could not be more fit for a picnic on the beach. It's light, refreshing, and full of cooling ingredients that are practically begging to be enjoyed under the sun. Grab yourself a ripe watermelon from the farmer's market, a couple of cucumbers, and a handful of cherry tomatoes. Then, whip up a big batch of this to pack for the beach and watch as everyone flocks around for a taste.
Hero Ingredient: I'm going with the lime juice here. The tartness it lends to the sweet watermelon is nothing short of fantastic.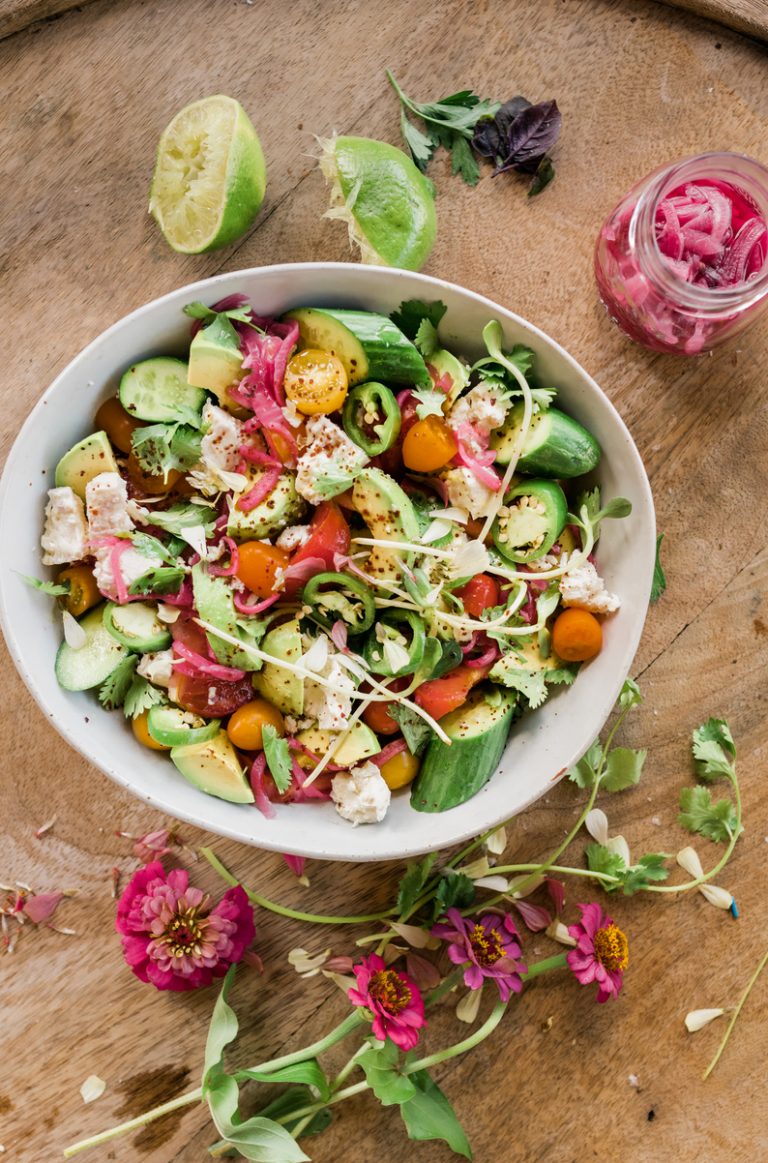 Why We Love It: This tomato, avo, and cucumber salad is bursting with seasonal freshness. Its secret? This salad incorporates creamy avocado and salty feta cheese crumbles to seal the deal on flavor and texture. If it's your jam, adding in some sliced jalapeños can turn up the heat to perfection.
Hero Ingredient: When has pickled red onion ever been a bad idea?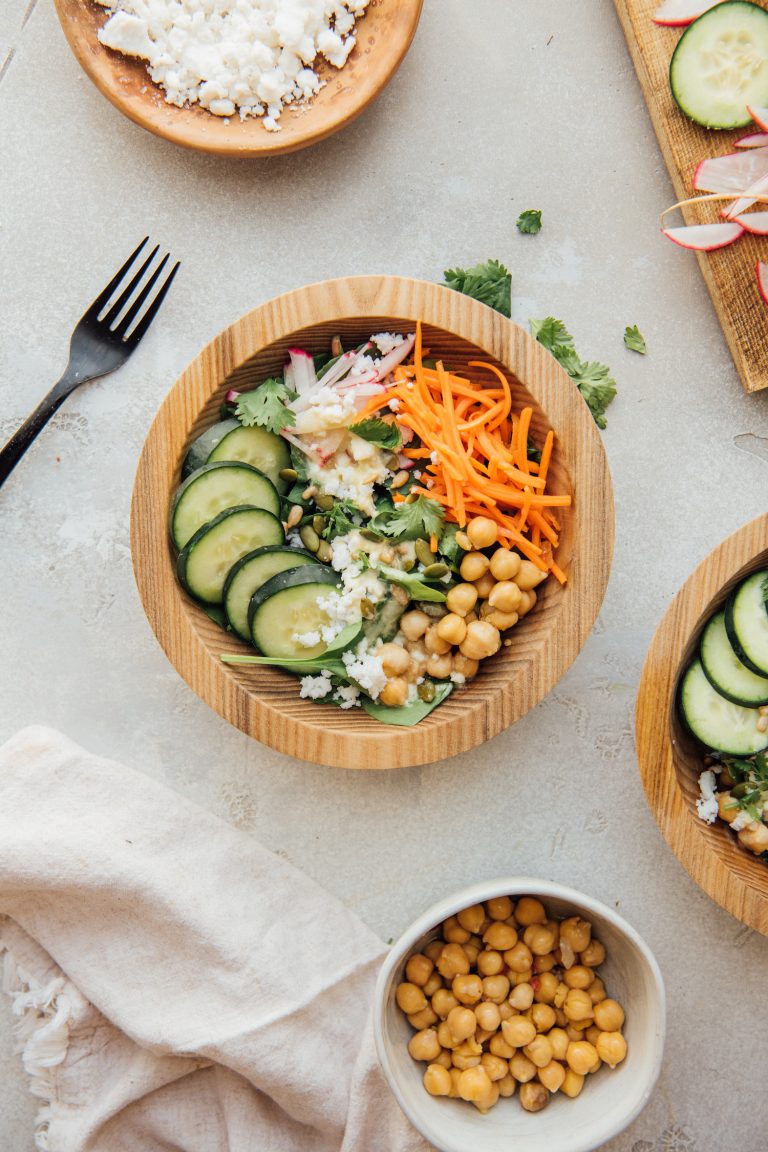 Why We Love It: This Mexican-inspired salad is already on repeat for me this summer. It's full of fresh, simple ingredients that are just as nourishing for your body as they are delicious. With marinated chickpeas and carrots, sliced cucumber, fresh greens, and radish slices, this one ticks all the boxes. What's even better? It's absolutely perfect for a beachside picnic.
Hero Ingredient: The marinated chickpeas and carrots pack a punch that's totally welcome.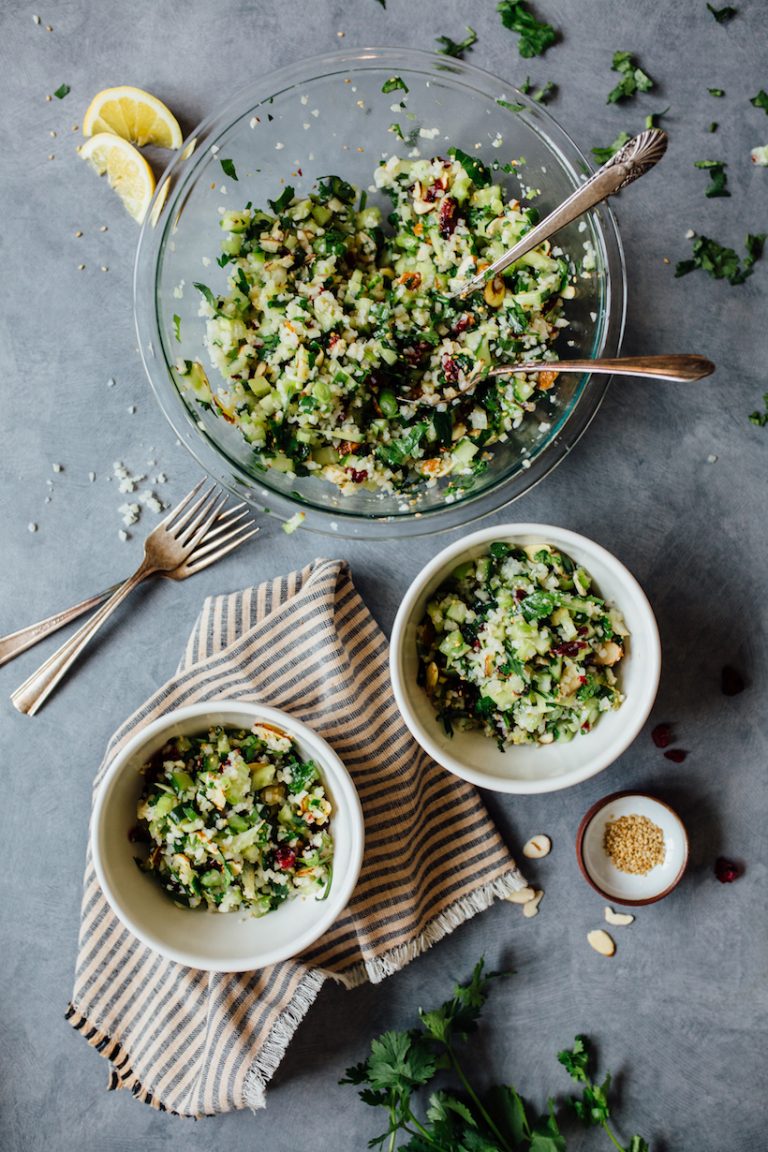 Why We Love It: If you thought cauliflower rice was boring (I've been with you a time or two), think again. This GF cauliflower tabbouleh proves that you don't have to sacrifice flavor and/or texture to meet dietary restrictions. It's the best little side salad or main dish for any picnic, and probably tastes even better at the beach. (I'm begging someone to try it and report back.) Full of veggies and good-for-you embellishments, this one is your new picnic staple.
Hero Ingredient: There's something irresistible about dried cranberries in a savory dish.
Pasta Beach Picnic Recipes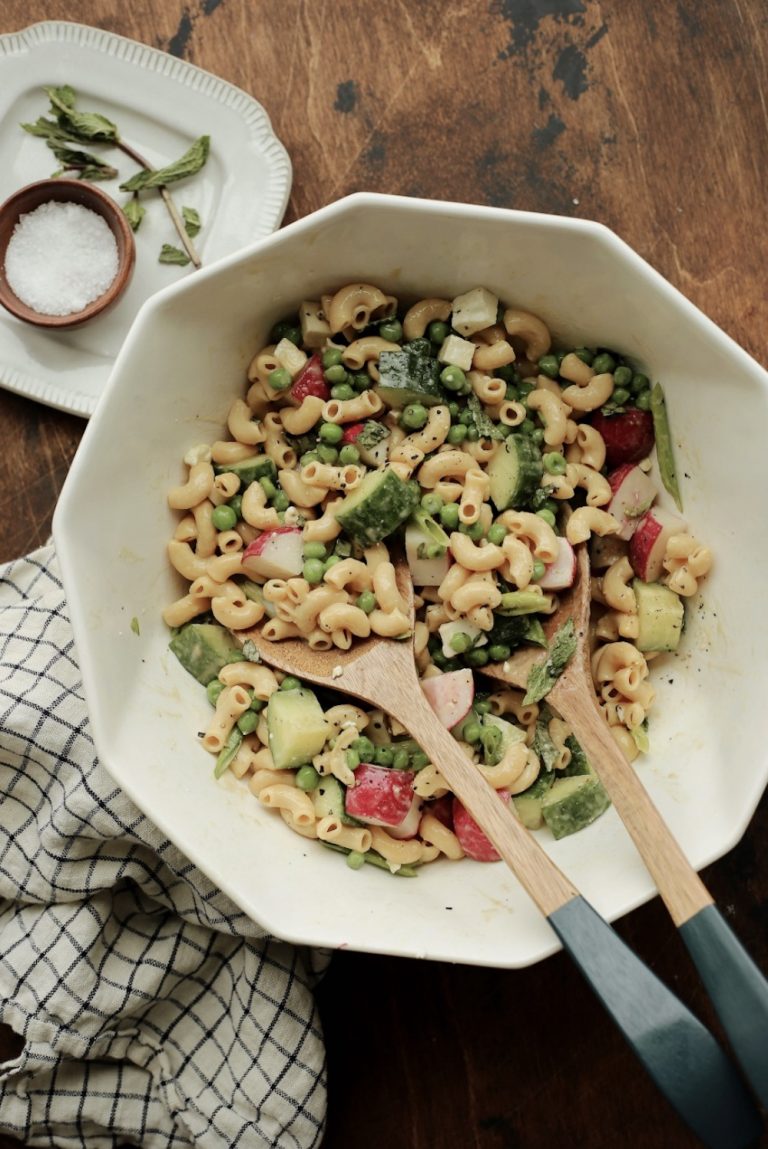 Why We Love It: One reason I love pasta salad for the beach is because it's usually loaded with hydrating veggies that keep you cool without even knowing it. In this case, we're talking about peas, radishes, and cucumber. While these veggies are definitely the star of the show, they're surrounded by al dente pasta and giant cubes of feta. Mmmmmm.
Hero Ingredient: The dressing is not to be overlooked. It all starts with white miso paste and tahini, with honey, soy sauce, lemon, and olive oil finishing it off.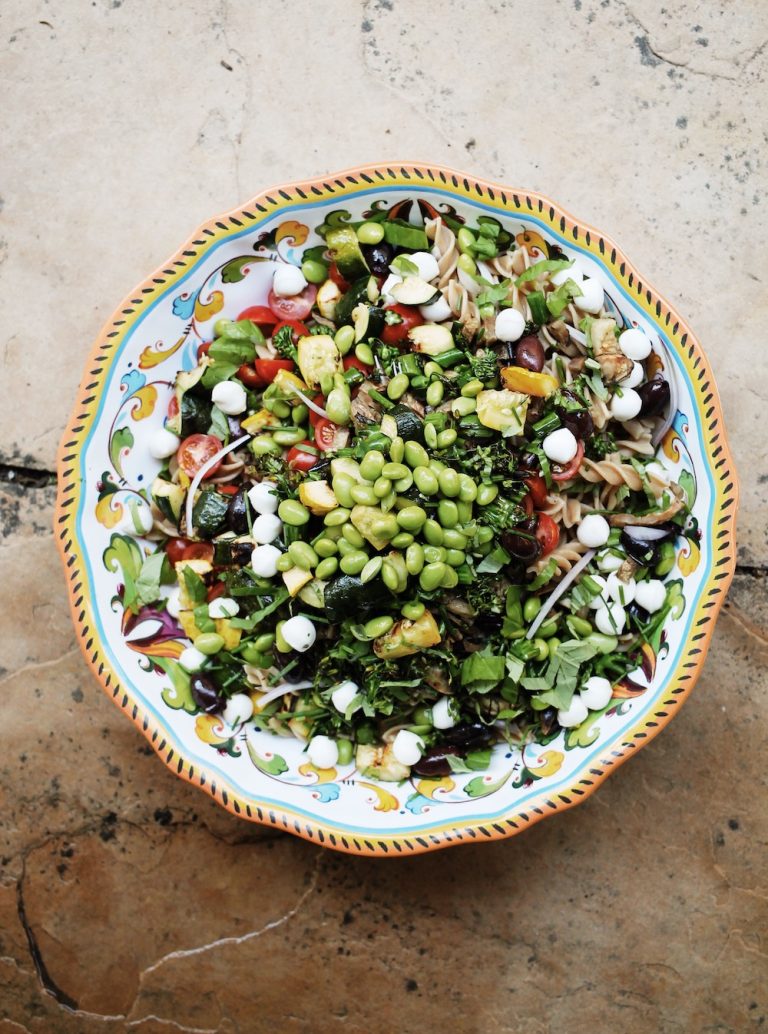 Why We Love It: Another pasta salad superstar, this one is all about the summertime veggies. And for the girls who grill, this' one's for you'll be your fave picnic recipe. Eggplant, broccolini, summer squash, and zucchini light up the grill and join an entirely different slew of veg in the bowl. Edamame, cherry tomatoes, kalamata olives—you name it. The best part? It's not uncommon to pick up a different bite every time, which I personally think keeps things interesting.
Hero Ingredient: Mozzarella pearls introduce a creaminess to the salad that you just can't beat.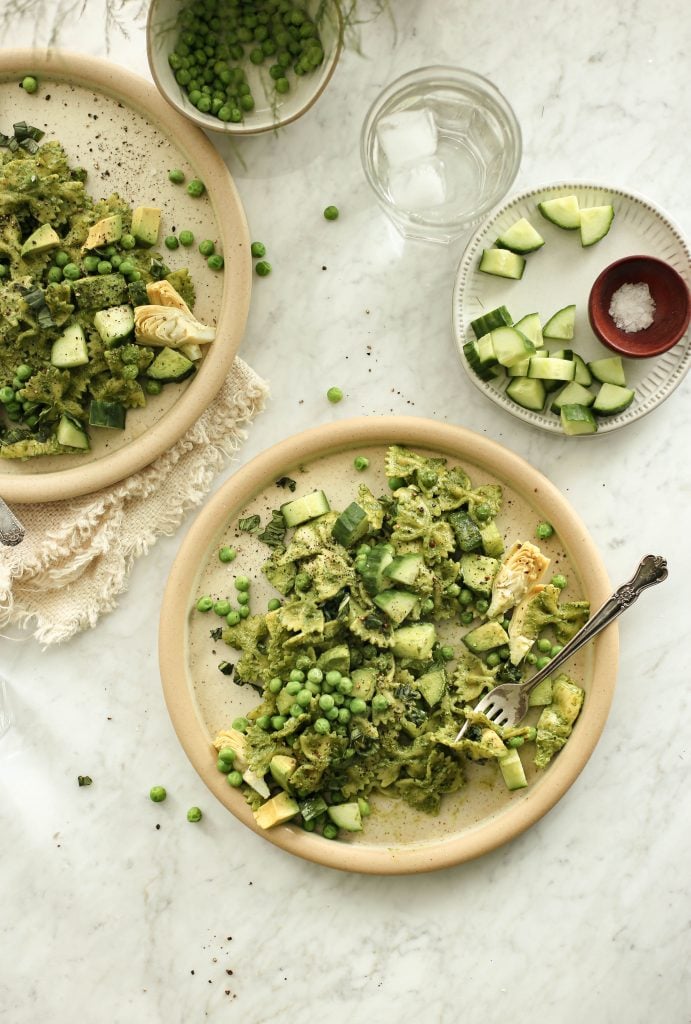 Why We Love It: Speaking of veggies, this one is all about green, all the time. And they don't call it "green goddess" for nothin'. In fact, it's no wonder the dressing is still having its moment because it's just. that. good. In this pasta salad, a killer dressing coats each noodle and on-brand veggie with care to deliver all the punchy flavors you could dream of.
Hero Ingredient: It may seem odd to include avocado in your pasta salad, but the creaminess it lends to the overall texture is simply unbeatable.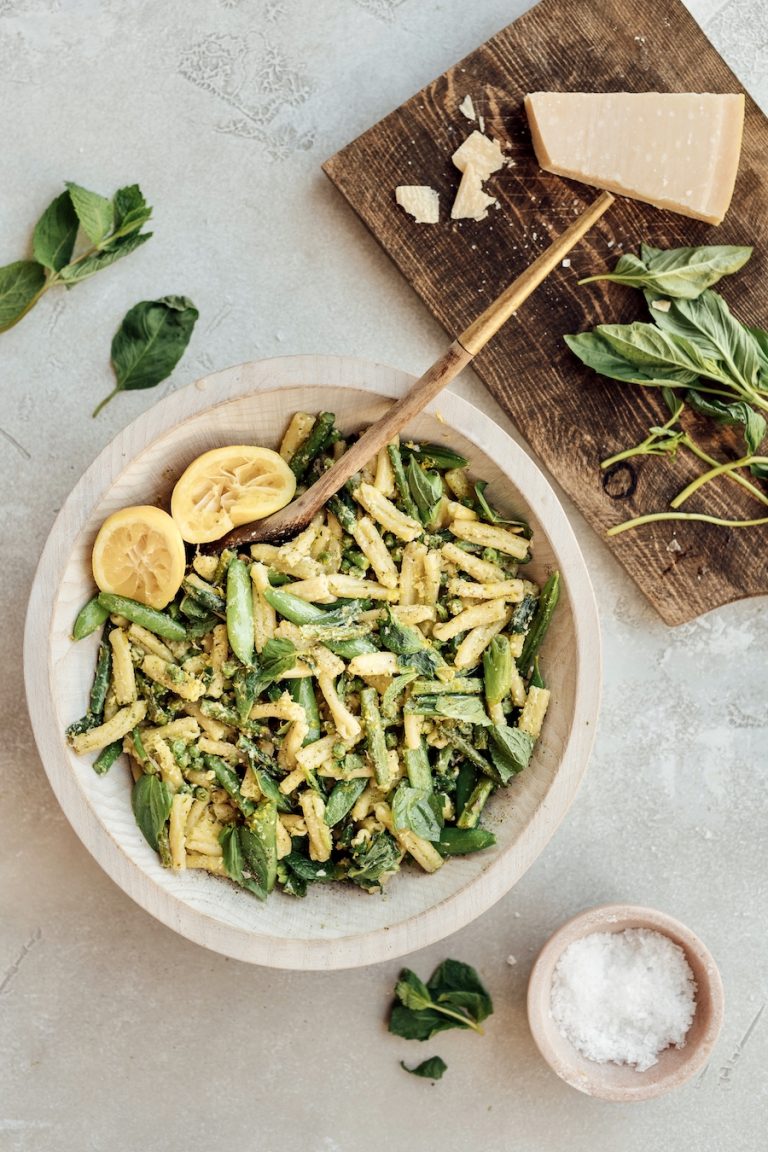 Why We Love It: If you're not already drooling, allow me to tell you about this pesto primavera. Each veggie is cut to the same size as the noodles so you can taste it all with each forkful. And by veggies I mean asparagus, sugar snap peas, and green onions. Yum. Plus, tart goat cheese comes in at the end to elevate the pasta tenfold.
Hero Ingredient: Talk about perfect for the beach. You can pack this one away in Tupperware containers and enjoy at your own pace.
Sandwiches and Burger Beach Picnic Recipes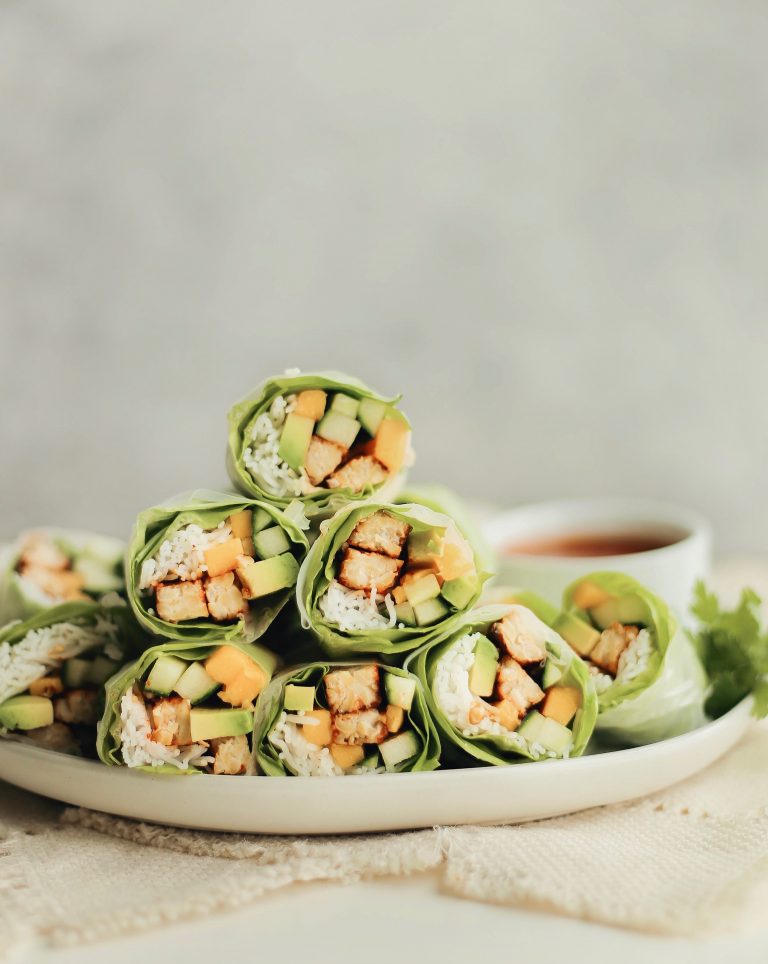 Why We Love It: I'll never not be a fan of these spring rolls because they're just perfect for lunch on the go. Or, even better, a beach picnic. They've got rice noodles, avocado, cucumber, mango, and—of course—honey sriracha tempeh. Roll 'em up and stow them in the cooler for whenever the picnic craving strikes. They'll be waiting.
Hero Ingredient: The tempeh delivers a lot of flavor here. By marinating the pieces for a few hours, you're left with lots of flavor that comes through beautifully in the spring rolls.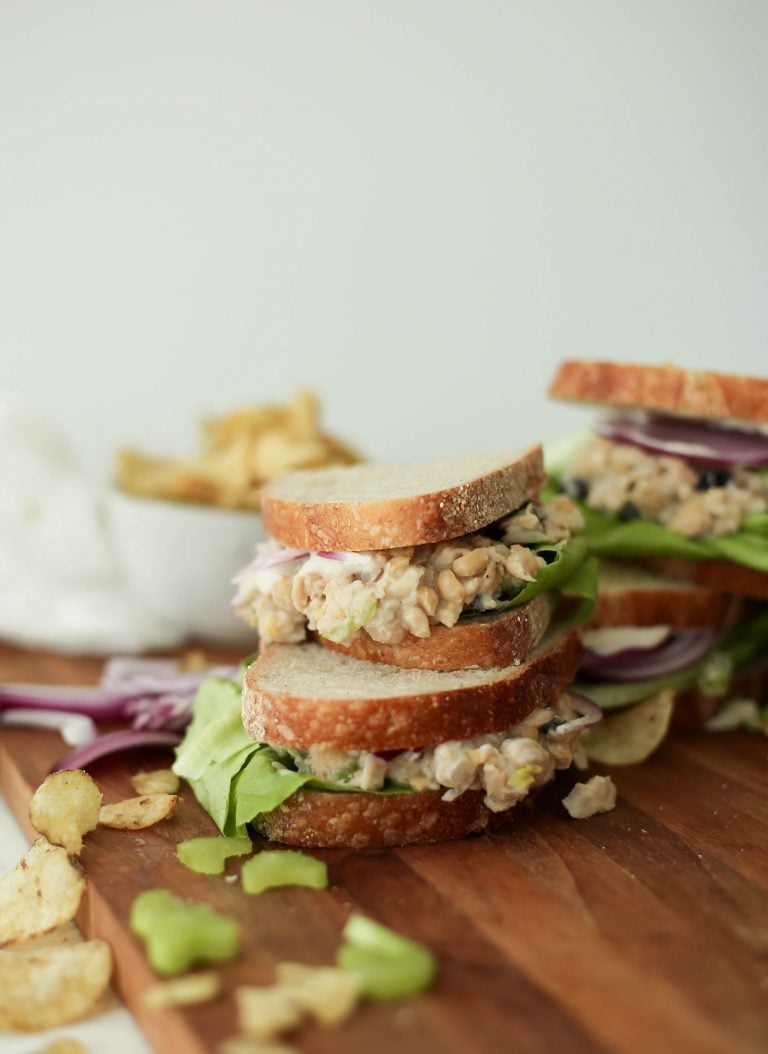 Why We Love It: If you've never made chickpea salad, this is your sign. Not only is it completely delicious, but it's packed with protein and fiber that can keep you fuller longer. Sounds like a win-win to me. To pack this one for the beach, wait to assemble the sandwiches until you're ready to enjoy. That way, there's not a soggy bread in sight.
Hero Ingredient: Again, the dried cranberries might just steal the show.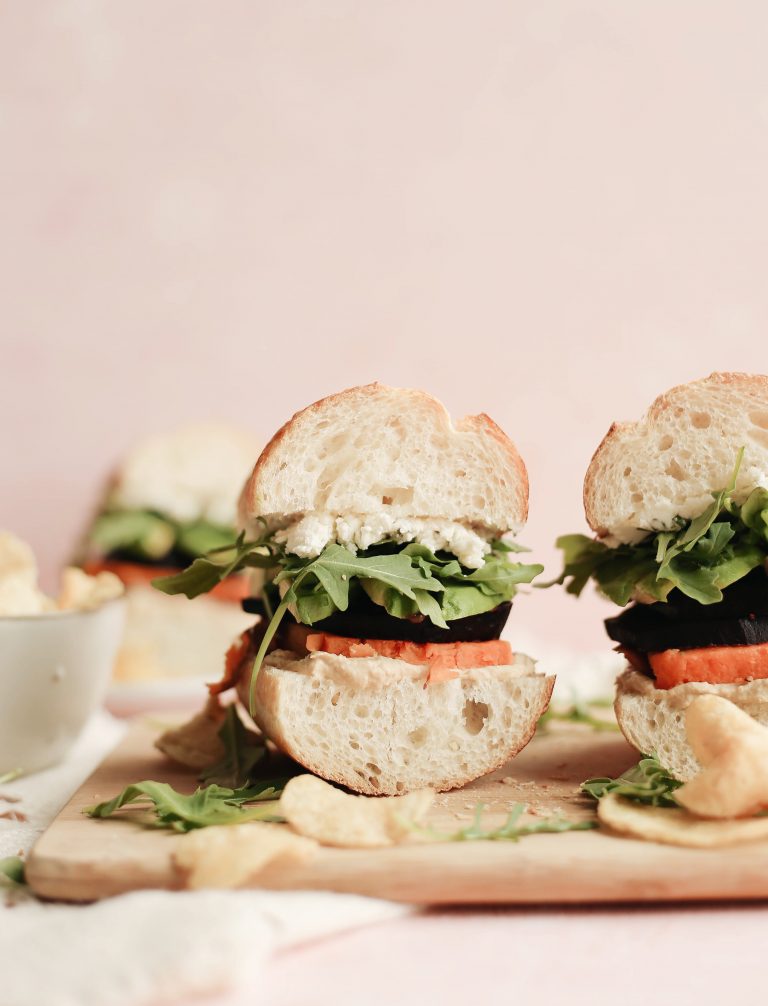 Why We Love It: For a hearty vegetarian option, this sweet potato sandwich is a stunner. It features roasted sweet potato and beets, sliced avocado, and a goat cheese spread that's to die for. Served on your bread of choice, this one is a perfect addition to your repertoire of beach picnic recipes. Remember that sandwich from earlier? This one preserves all that nostalgia and introduces a little more poise. Win-win.
Hero Ingredient: As I said, the goat cheese spread is to die for. You might want to whip up extra for veggie dipping or to spread on a wrap. Just sayin'.
Dessert Beach Picnic Recipes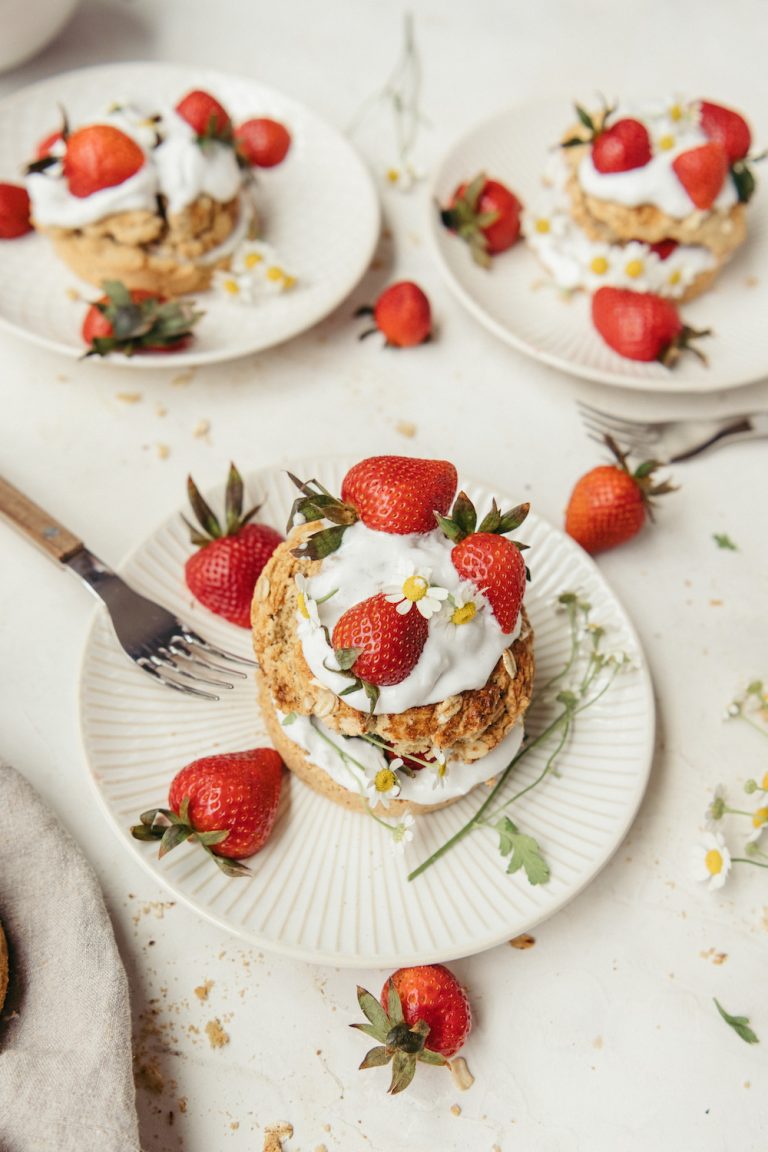 Why We Love It: What's more summery than strawberry shortcake? This gluten-free strawberry shortcake is just what your beach picnic needs. It's easy to make and perhaps a little too easy to enjoy. Starting from the foundation, the shortcakes are perfectly tender and flaky with sweet macerated strawberries coming in to grace the entire thing. It's magical.
Hero Ingredient: To enjoy this one in your beach picnic lineup, keep the components separate until you're ready to enjoy. Again, no soggy shortcakes here.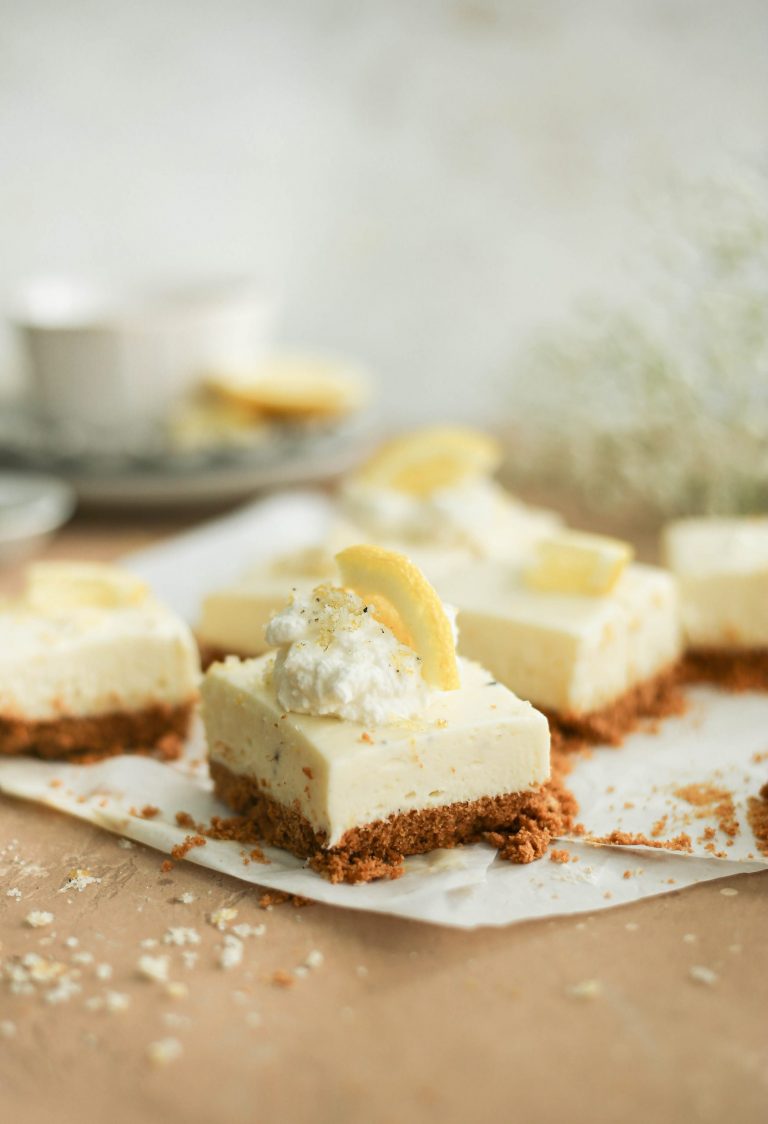 Why We Love It: On the more unique side, these white chocolate slices are a real hit. With freshly ground cardamom offering a floral flare to the crust, there's no shortage of immaculate flavor. Lemon zest brings the zing, cardamom brings the warmth, and graham crackers bring the nostalgic flavor we all know and love. And that's just the crust! Once assembled, these bars are so delicious you might find it hard to stop after just one.
Hero Ingredient: Rubbing the lemon zest into the sugar before mixing it into the crust is a pro move you won't regret implementing.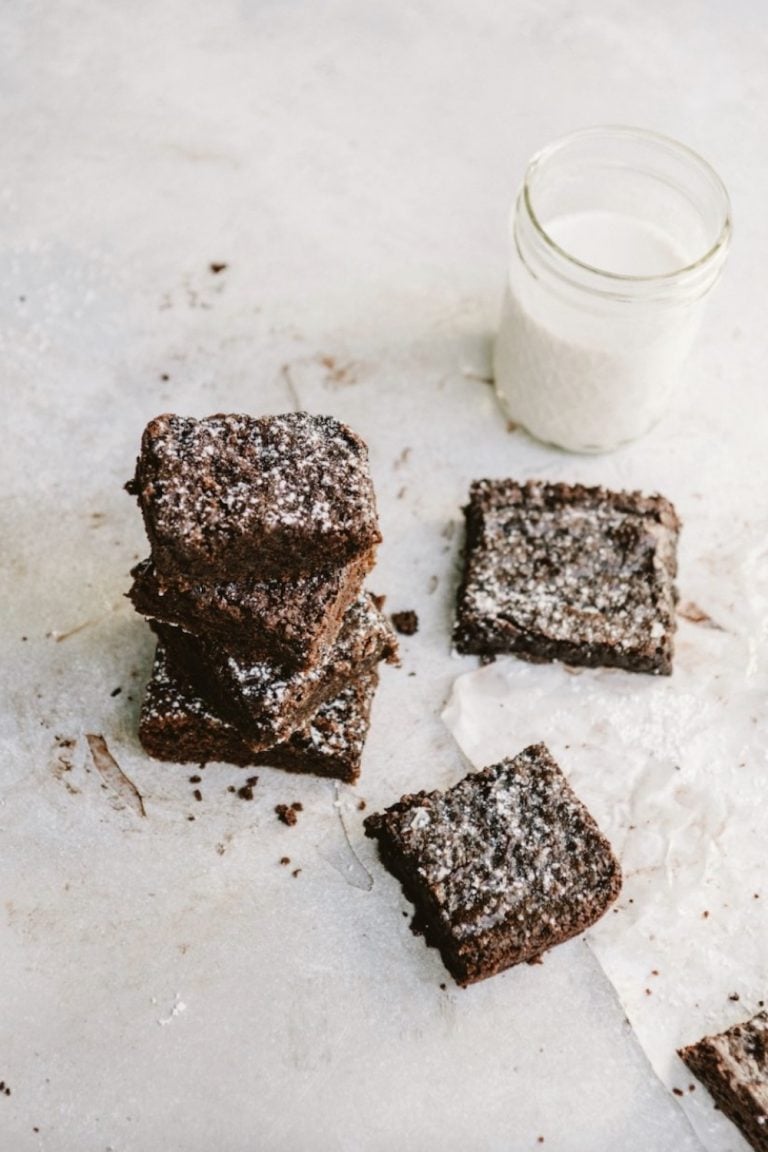 Why We Love It: It's here. A gluten-free, dairy-free brownie that actually tastes as good as it should. As in, full of chocolatey goodness that's just begging to be savored. It's exactly as rich as your typical brownie and perfectly equipped to cap off your other beach picnic recipes.
Hero Ingredient: Pro tip: Feel free to leave these out of the cooler. They'll get a little warm from the sun, which is kinda like heaven in a bite.
Why We Love It: Who doesn't love a cookie at a picnic? Especially when it's a s'mores cookie? I for one couldn't resist that, so let's get into it. These cookies have all the lovable elements of a classic s'mores dessert, only it's all heightened by the addition of crunchy cornflake cereal. These are an upgraded classic that will bring smiles to any picnic.
Hero Ingredient: It's hard not to sneak all the mini marshmallows before adding them to the dough. You've been warned.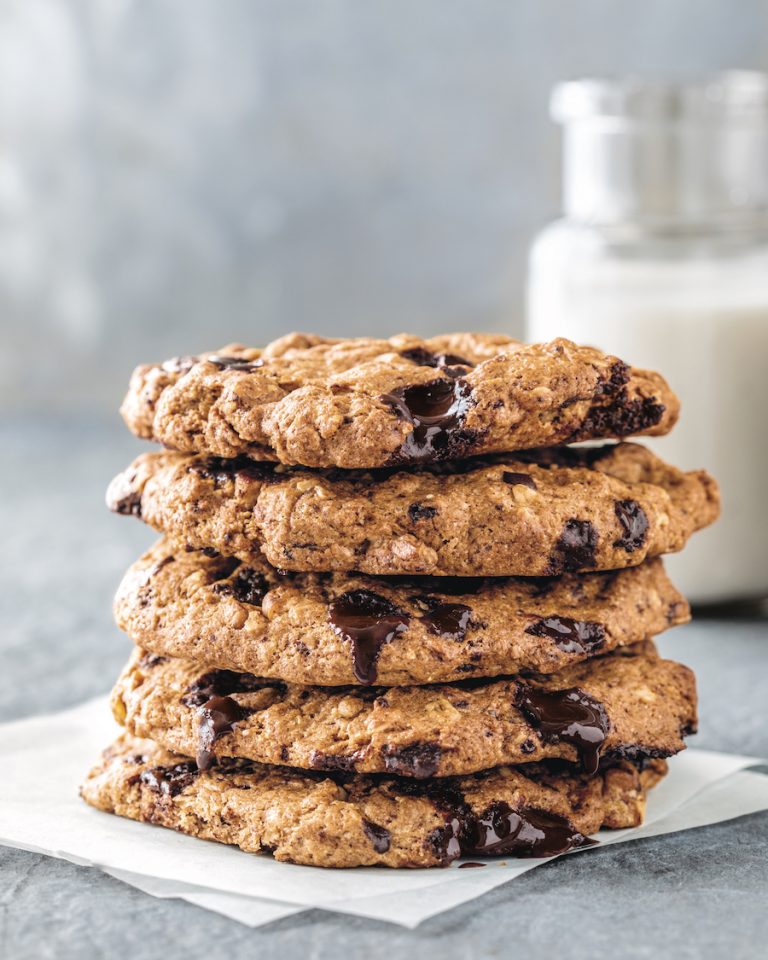 Why We Love It: More cookies? Never a bad idea—especially not when they're gluten-free and vegan. These chocolate chip cookies are the real deal when it comes to flavor, texture, and overall dessert-y deliciousness. Plus, they tick a lot of boxes when it comes to dietary restrictions, so it's pretty much a win-win. With gooey, melty chocolate chips, this one is a recipe for success.
Hero Ingredient: I highly recommend toasting the pecans before adding them to the dough. It adds even more nuttiness to the mix.