Now that elaborate nail art is in the mainstream—thanks in large part to the creative influence of Black culture—embellished, eye catching tips can be seen everywhere you look. They're often tempting, but having intricately constructed art on your fingers isn't always doable day-to-day. For inspiration that blends creativity and subtlety, we culled a some of our favorite simple nail art ideas from across the web.
To get us headed in the right direction, we tapped nail artist Hang Nguyen of @thehangedit for a simple look that's easy to pull off—even on nude nails.
Featured image by Belathée Photography.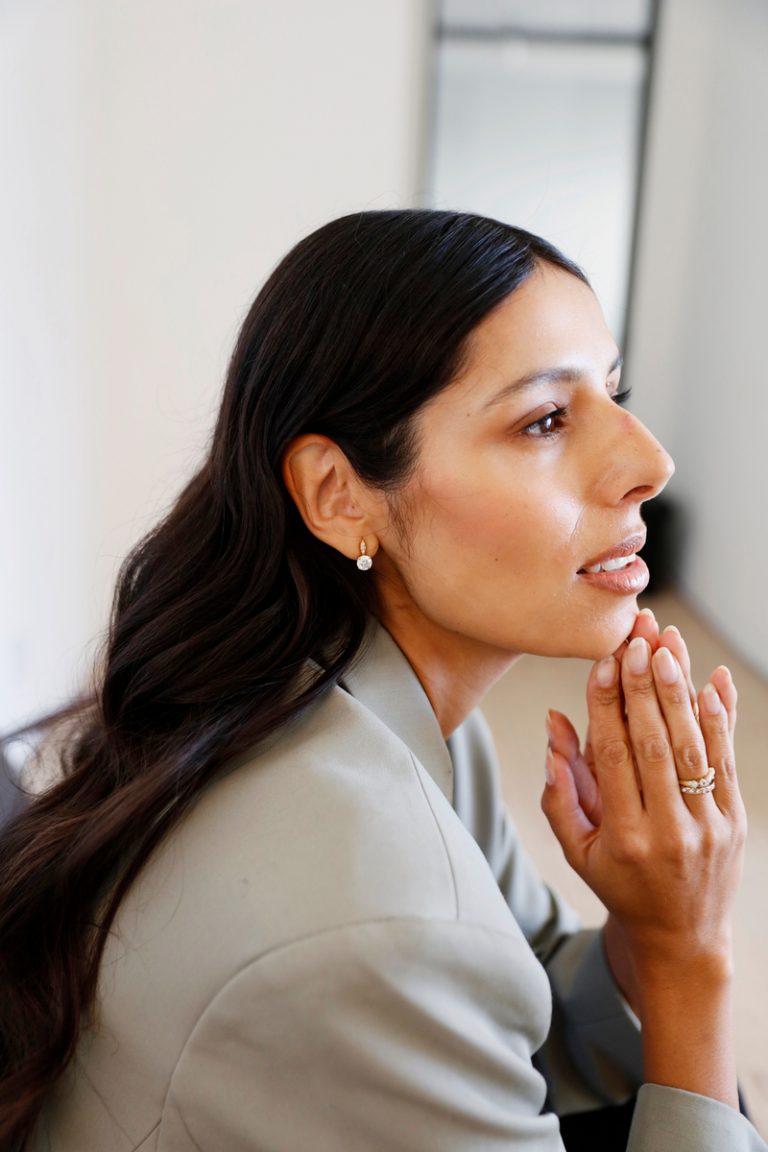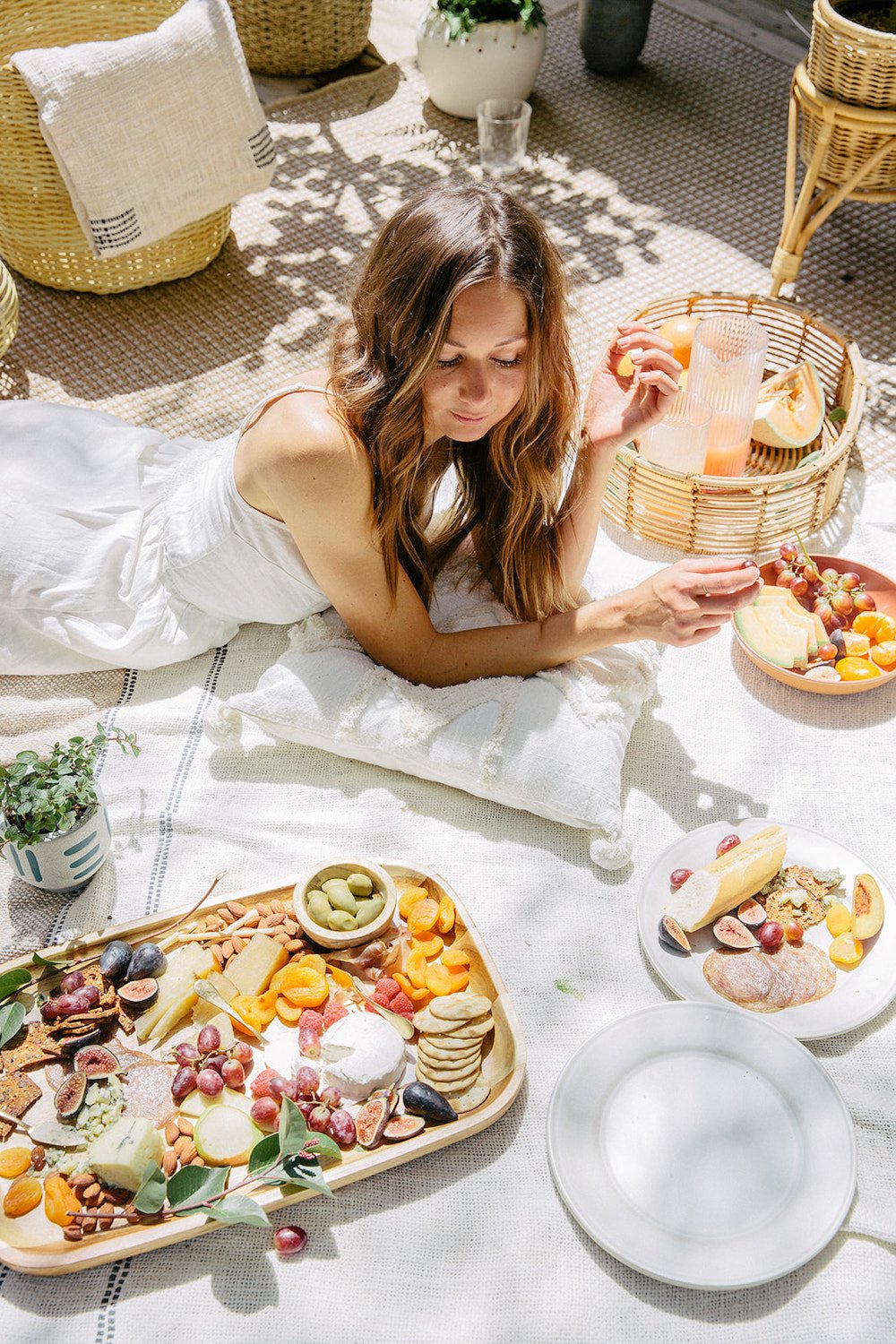 Subscribe
Get the goods.
Gatherings, food, design, wellness, and more—it's the newsletter you'll actually want to read.
Thanks for Signing Up!
Oops!
Looks like you're already signed up or your email address is invalid.
Oops!
Looks like you unsubscribed before click here to resubscribe.
"A simple nail art most can do would have to be dotted nail art," shares Nguyen. "Whether it be just one minimal dot on each nail for a chic simple look, a polka-dotted look, or even an easy trendy dotted floral look. They're all beginner-friendly and can be done with any dotting tools you have at home, like a pencil, bobby pin, or Q-tip."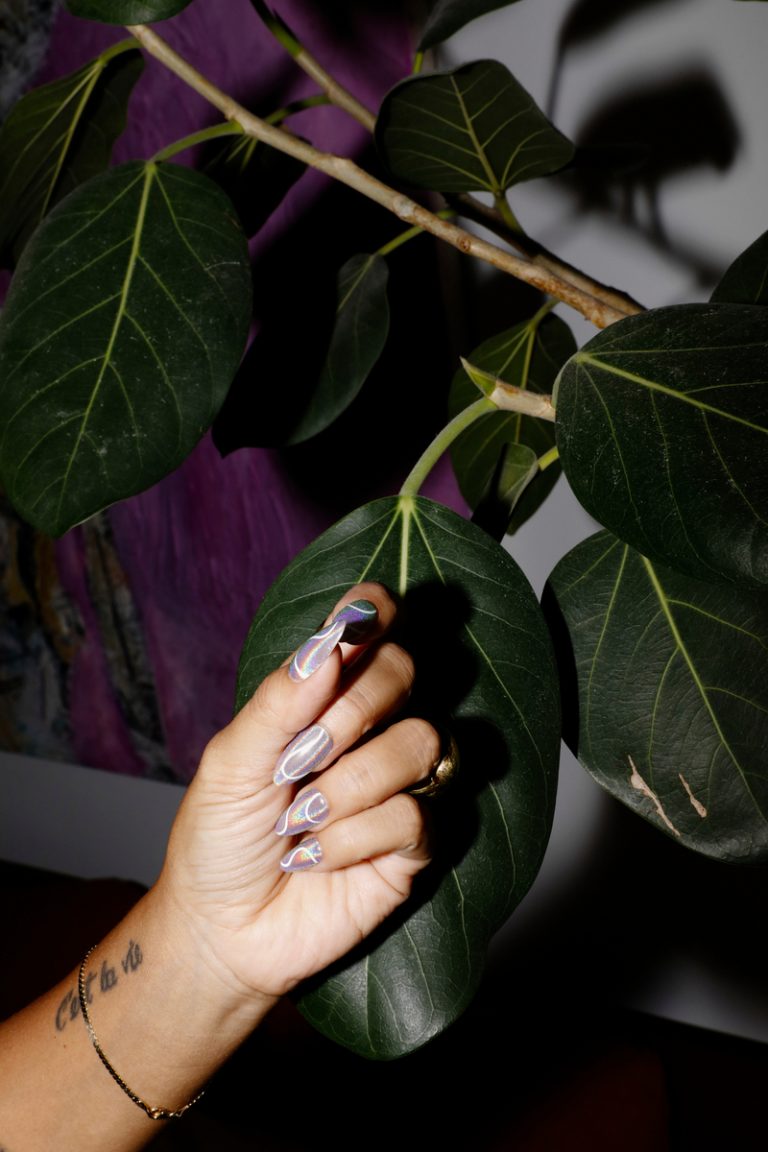 16 Simple Nail Art Ideas for Minimalists and Nude Lovers
Whether you're testing out "dotticures" or finding playful ways to jazz up neutral hues, the following inspiration is perfect for nail art aficionados and beginners alike.
Easy-to-Apply Evil Eye
Opt for a super simple, circular symbol for an accent nail to amp up even the sheerest of neutral nail colors. 
The Minimalist Maximalist 
A color block combination where no single nail is the same. It's minimalism done vibrantly.
Mix and Match Nails
Nail artist Kirsten Noble's uses simple motifs for a diverse nail display that begs for a closer look.
Good in Bed(s)
Most nail art action tends to happen at the tips, but easy designs that take advantage of the nail bed's curvature are fabulously unexpected.
Gradient Nails
With a sponge, a few dreamy hues, and an easy tutorial, this subtle style is beautiful to behold.
Doodles as Art
The absent-minded nail art you used to do with Sharpie in high school… totally in play and extremely cute.
A Happy Accent
A smiley face accent nail is instant joy. Pair it with a punchy background polish for a playful pop of color.
Dotticure to the Max
Take the "dotticure" to the next level and channel your inner MacKenzie-Childs with this simple, playful design.
Petal Pusher
We love the almost wabi-sabi nature of these petal-filled nails.
Trippy Tips
A chic pattern that's practically mishap-proof, this swirl design offers a funky update to the classic French manicure's go-to colors.
Pastel Polishing
A pastel "dotticure" is the perfect way to punch up a soft pink base for spring.
Love Your Nails
The dotticure… but make it hearts. The hearticure?
A Low-Key Look for the Holidays
Say it with us: neutral holiday nails. Festive minimalists, rejoice.
Squiggle Nails
Simple nail art doesn't have to be devoid of fun. Case in point: a polish idea that—at least in terms of color—lets you run wild. 
Daring Dots
Can't decide between something bold and something neutral? With this simple but high-impact combo, you don't have to.
Cloud Blue Nails
Your sky-blue nails have practically been begging for cloud nail art—another forgiving option for the less-than-precise painters.