A friend recently told me, "You're never alone when there's a fire." How true, I thought. When you're sitting around a fire pit, watching the marigold flames dance, a warmth takes over. Thoughts come and go, as the fire keeps you company. And if you have the beauty of sharing this with someone, even better. 
This all accounts for why a fire pit is an inspiring and fun space to design. Doing so is like a break in a dam. Once you create a cozy place outdoors to sip wine, toast marshmallows, and just be—now that's a mini flood. You'll be there every night. Your friends, too. The upsides to this simple space are myriad: outdoor respite, baked-in summer entertainment, and endless company (alone or with others). Plus, creating one can be surprisingly more budget-friendly than you may think. 
Featured image courtesy of Alexander Design.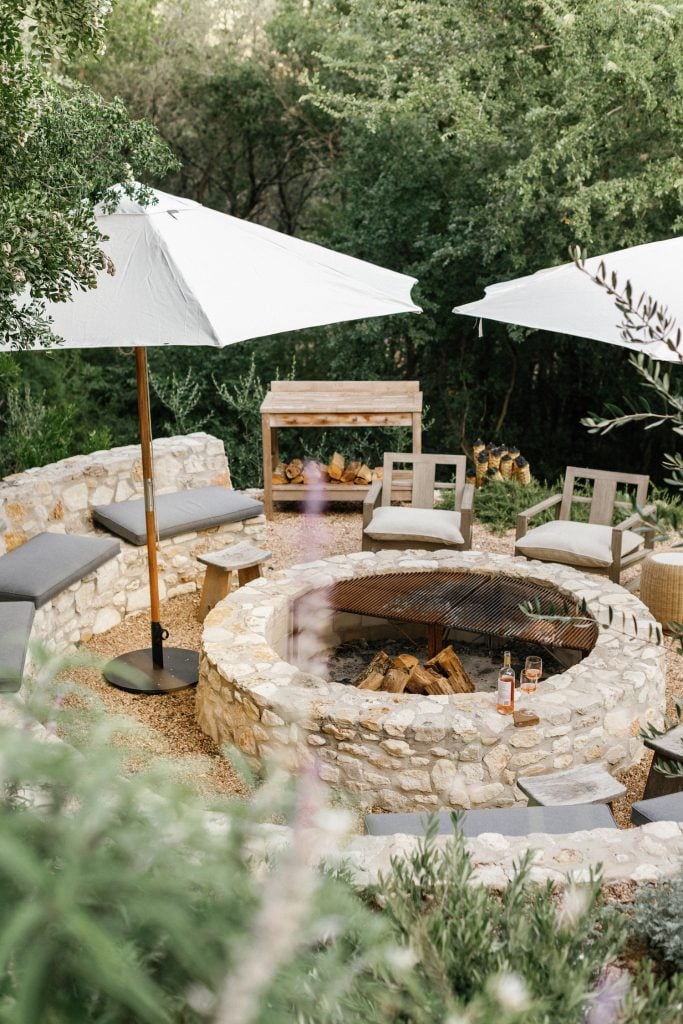 13 Fire Pit Ideas to Inspire Your Next Outdoor Hang
Here are 13 fire pit ideas to spark inspiration, with design tips ranging from high to low. I love how interior designer Audrey Scheck approaches this space. "The goal is to make outdoor spaces an extension of your home by creating a symbiotic flow that encourages everyone to get outside." 
#1: At the Center
For their Austin home, Camille and Adam built a custom stone firepit that has become the centerpiece of their backyard area. "We wanted a large area where family and friends could gather to make s'mores and hang out, but we also wanted a place for open-fire cooking," says Camille. Making the fire pit the focal point ensures people are always tucked in and relaxed.
#2: Well Shaded
It's usually best to light the fire once daylight and temperatures dim. Still, a fire pit is lovely to hang around during the day. Keep it cool and shady with large standing patio umbrellas that offer a reprieve from the sun.
#3: Mix and Match
Think of a fire pit as an outdoor living room. Make comfort and style paramount by incorporating seating that is inviting. This can include a mix of sofas, chairs, cushions, or whatever arrangement suits your space best. Even tree stumps replete with cushions can make for organic seating.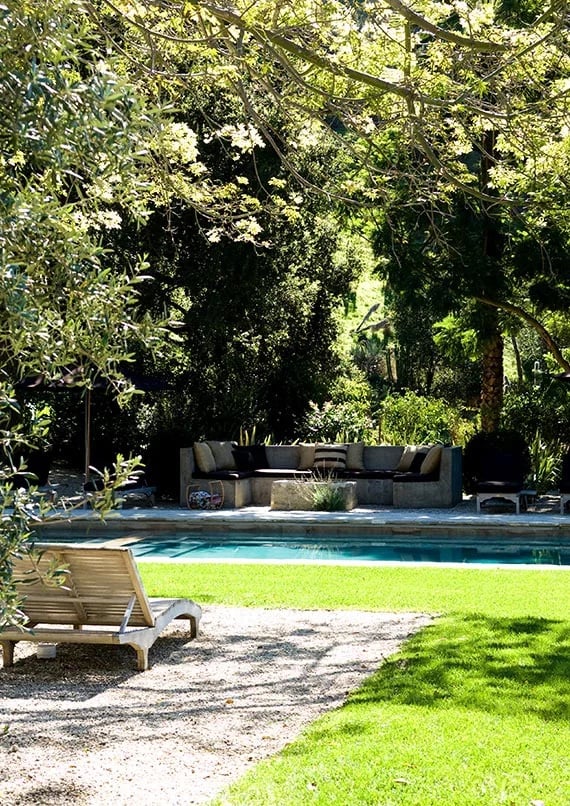 #4: Plant It
Pay attention to the décor beyond the fire pit and seating. This area begs for other design moments, such as small side tables and planters. Even a few outdoor lanterns peppered throughout can offer a warm hue to complement the fire.
#5: Open Minded
There's always room for a fire pit. You just have to get creative! Look to a vacant cement corner, grassy nook, or dirt area as an opportunity. The ground and setting needn't be perfect. Place the fire pit and seating and see how the space instantly transforms.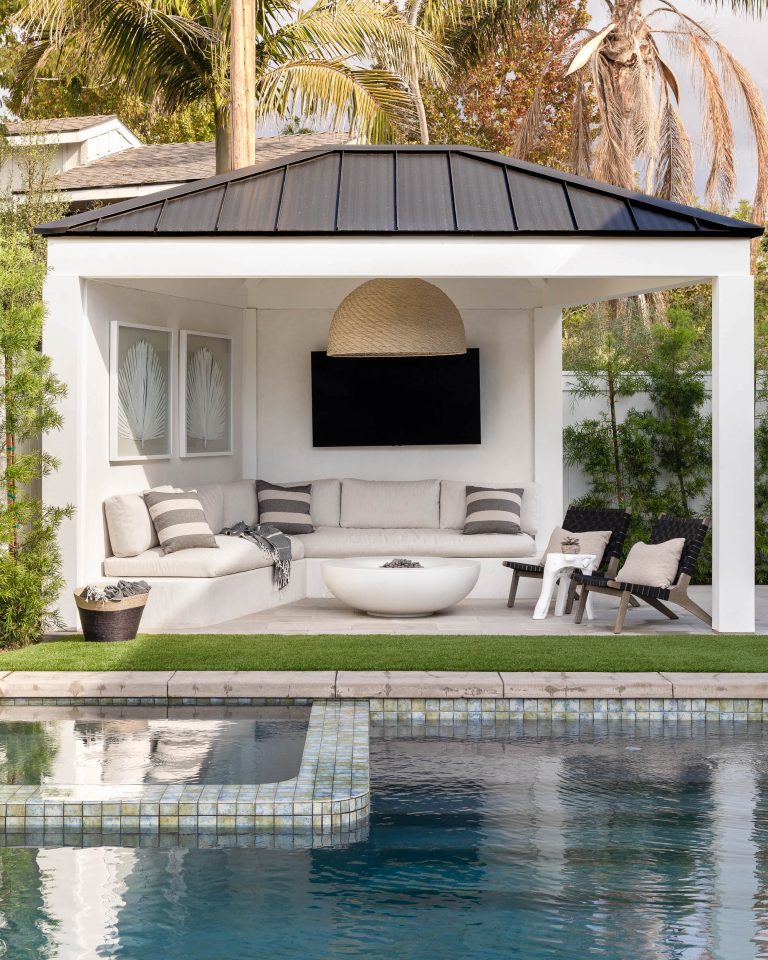 #6: A Bountiful Bowl
If the mention of fire pit ideas conjures images of grand spreads and giant backyards, here's a fresh spin: a more intimate space can be just as perfect. In cases where space is limited, a circular and smaller fire bowl makes an ideal pit with a lower profile.
#7: Triple Duty
Even more than a peaceful gathering spot, a fire pit makes for an excellent impromptu place to barbecue and rest drinks and snacks. A unique grill cover can turn one into an instant outdoor grill, while a removable cover checks the box of an extra table.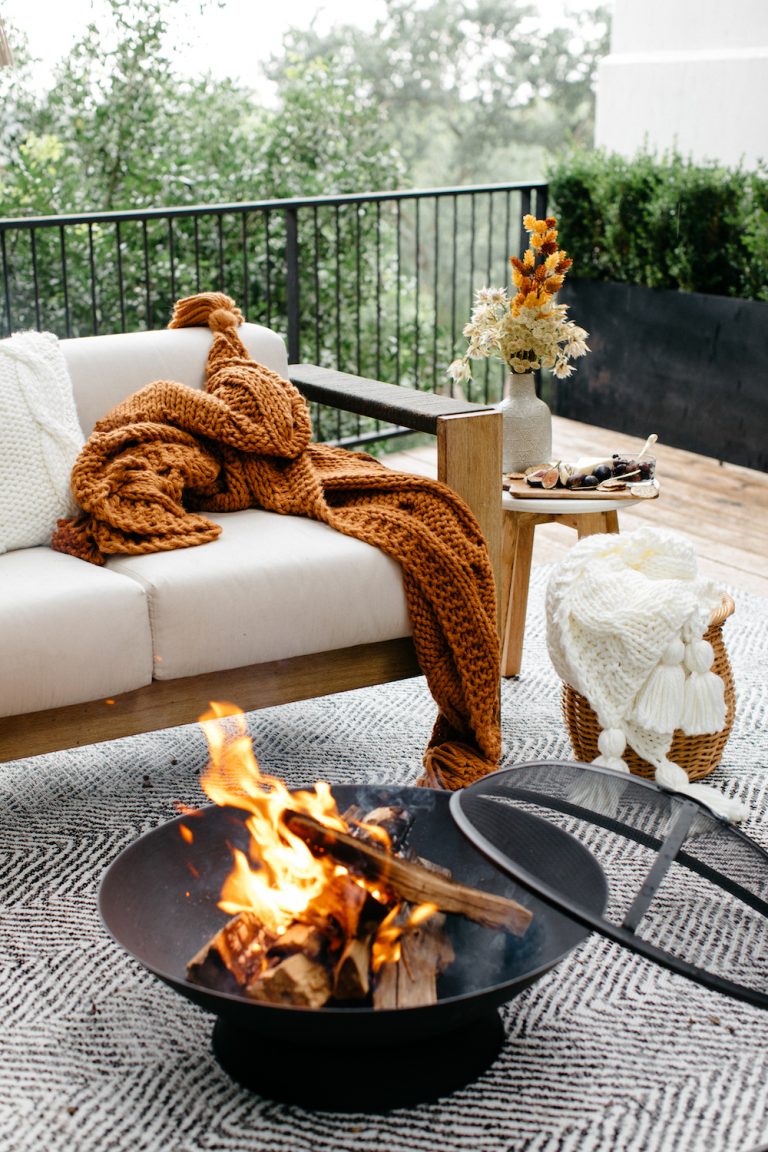 #8: Vintage Treasures
Of course, any furniture that stays around the fire pit will have to withstand the elements, from wind to dirt to sunshine. This makes for an excellent case to weave in second-hand pieces, whether from a previous indoor space or scoured at the flea market. Aim for natural wood or stone furniture that ages well in and outdoors.
#9: Color Story
The fire pits tend to be neutral in color, making for an easy backdrop for some bright colors. Experiment with incorporating seating in vibrant hues. Several wood Adirondacks would make a perfect canvas to paint (and re-paint).
#10: Stylishly Stacked
Fire logs have a utilitarian beauty when displayed neatly. Place extra wood in a stylish catchall nearby so it's within arm's reach to replenish the flames.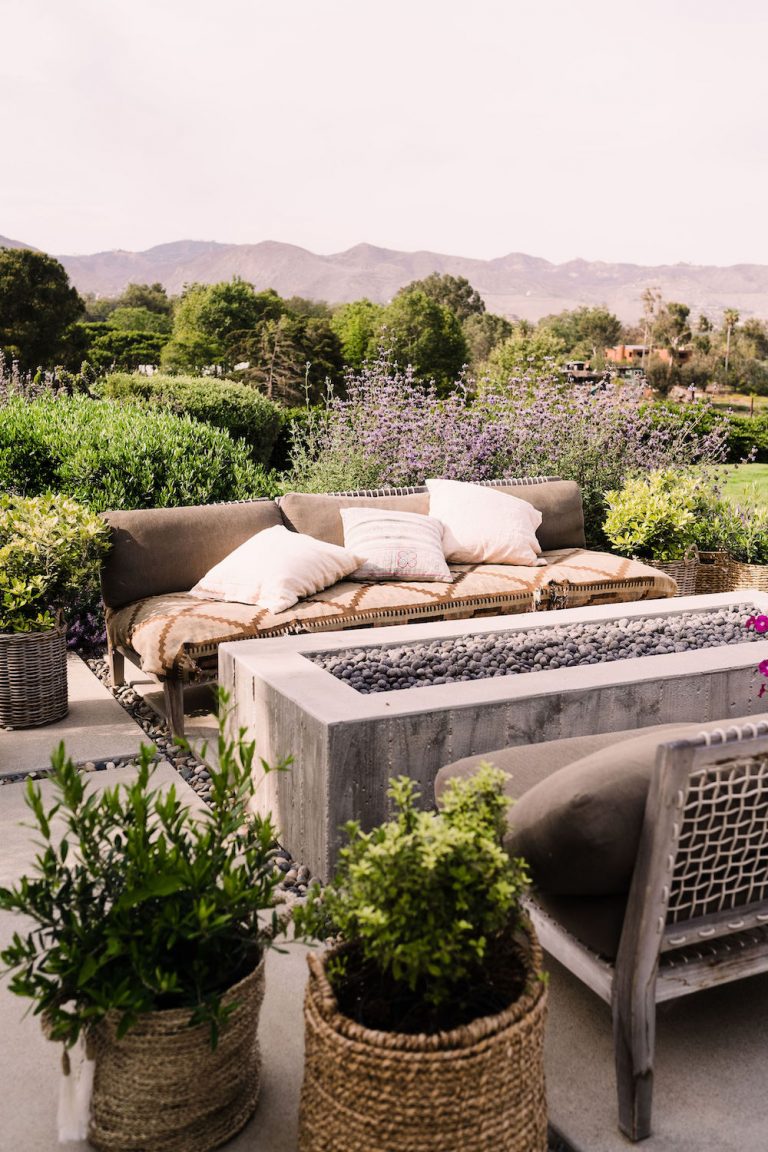 #11: Smart Sections
For Camille's Zuma beach house renovation, fire pits reign. Her coastal home will have two—one smaller fire bowl, and one larger rectangular pit outfitted with a built-in sectional sofa. The takeaway? Consider two fire pits for optimal outdoor "living rooms," and look to built-ins for a streamlined look.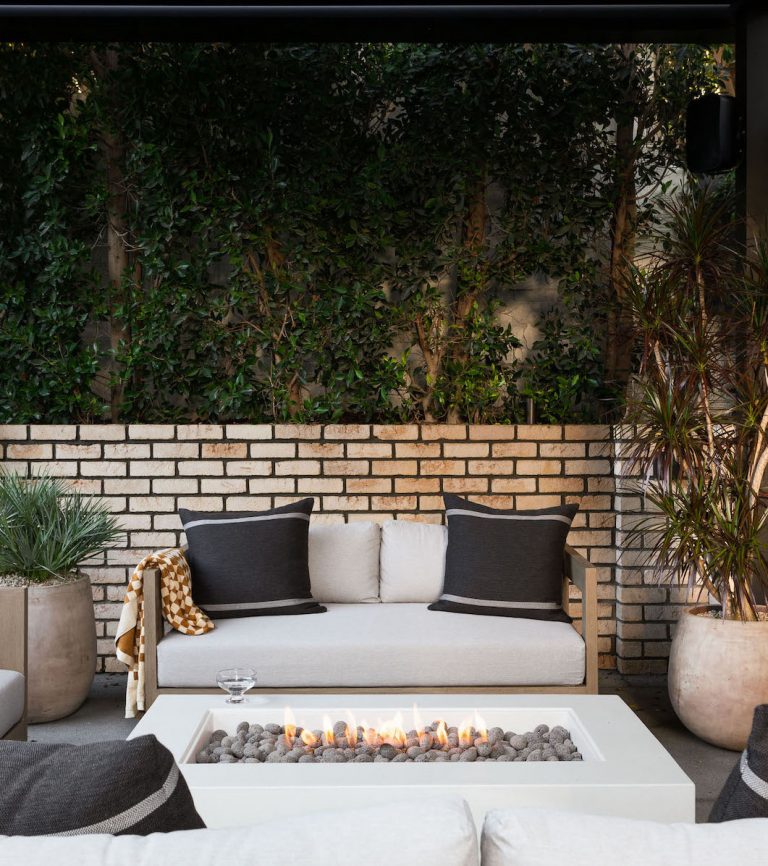 #12: Wrapped Up
Take a cue from Jaimee Longo of The Layered House and keep a few throw blankets tossed on the seating around the fire pit. These make for impromptu cover-ups to keep bugs and chills at bay.
#13: Varied Edges
Much like a living room, a mix of hard and soft edges offers a nice aesthetic balance. Go for a circular fire pit or bowl to anchor a square or rectangular sofa or sectional. And for a fire pit with hard edges, consider arranging the seating on the corners.